A Tradition of Excellence
A Tradition of Excellence
As a regional Catholic school our mission is to provide PreK-8th grade students a Christ-centered, inclusive and innovative learning environment. Each student has the opportunity to learn, grow and work toward their unique potential while continually guided by the spiritual example of Our Lady in a joyful and nurturing community.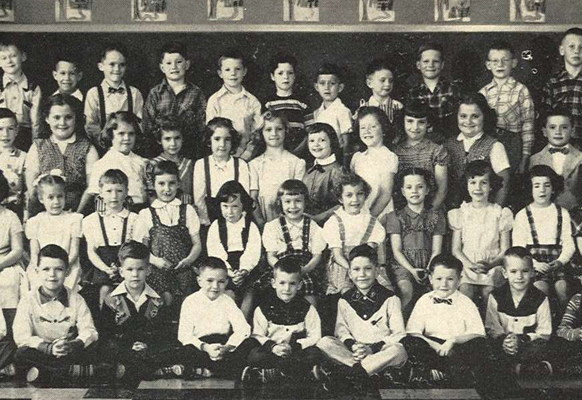 History 
Notre Dame Academy (NDA) opened its doors to students at the beginning of the 2013-2014 school year. Established by the parishes of St. Gabriel the Archangel in Hopkins and Immaculate Heart of Mary in Minnetonka, they have provided an outstanding legacy of education and faith formation in this area since the school building was built in 1951. The school was then expanded in 1953 and again in 2004, adding to the middle school wing. At Notre Dame Academy, high academic standards and achievements coupled with the dedication of parents, students, educators, pastors, and the Catholic community will continue to provide a vibrant model of the living Gospel in action for years to come.
Vision
Our team of dedicated teachers offers a Christ-centered, innovative, child-focused education that is authentic, relevant, taught with kindness and inclusiveness, with a commitment to the whole child — always remaining Christ-centered, focused on academic excellence, spiritual integrity and Catholic social responsibility.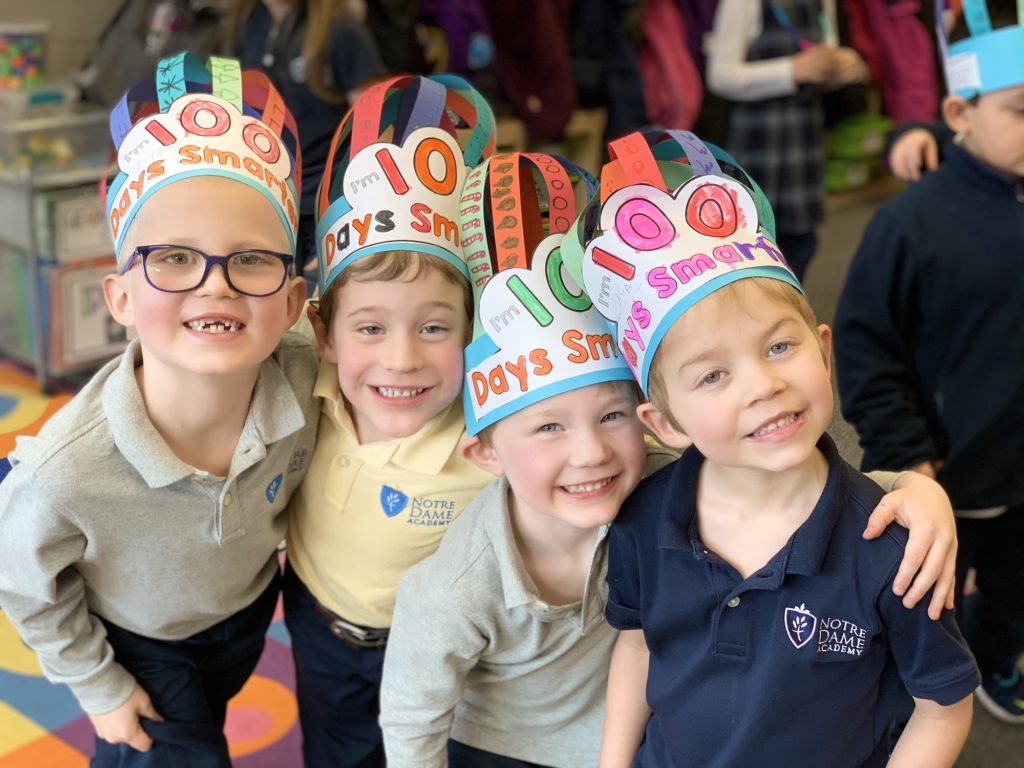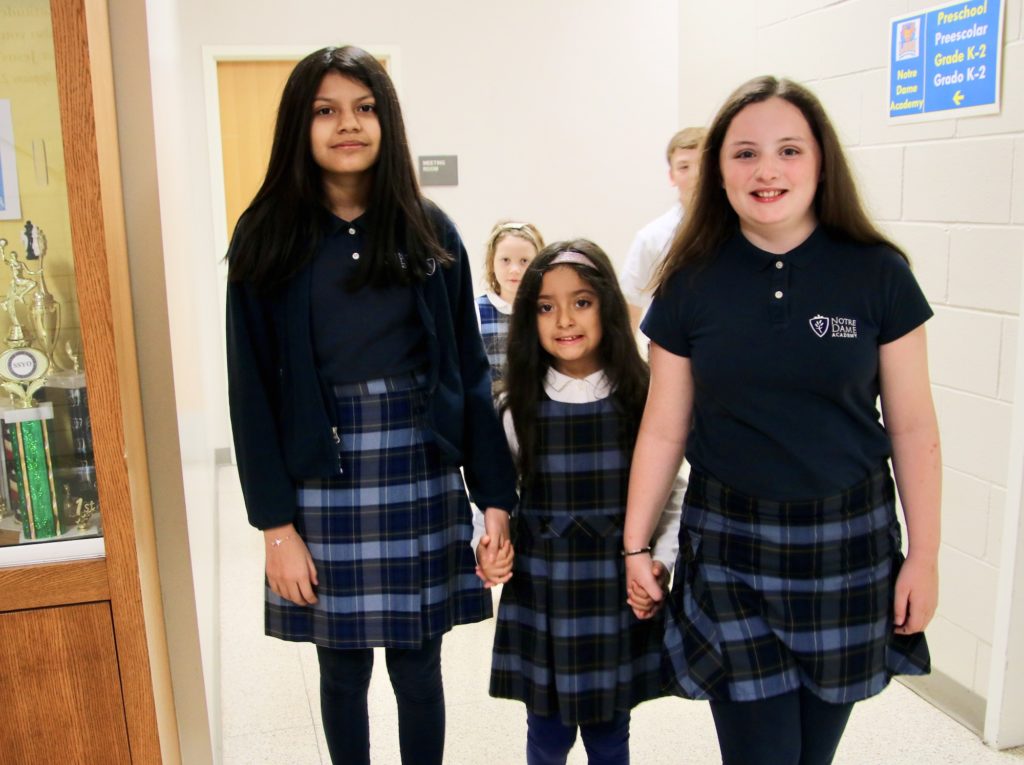 Philosophy
As a PreK-8th grade Catholic school, Notre Dame Academy provides students spiritual guidance, awareness of their thinking, academic opportunities for excellence, a personal power to achieve their unique potential, and a love for lifelong learning.
Accreditations
Notre Dame Academy is committed to the highest of standards, which is the reason we participate in the Minnesota Non-Public Accreditation Association (MNSAA) and the National Association for the Education of Young Children (NAEYC). Accreditation standards help us to deliver the highest quality standards through outside objective validation with onsite visits and yearly reporting.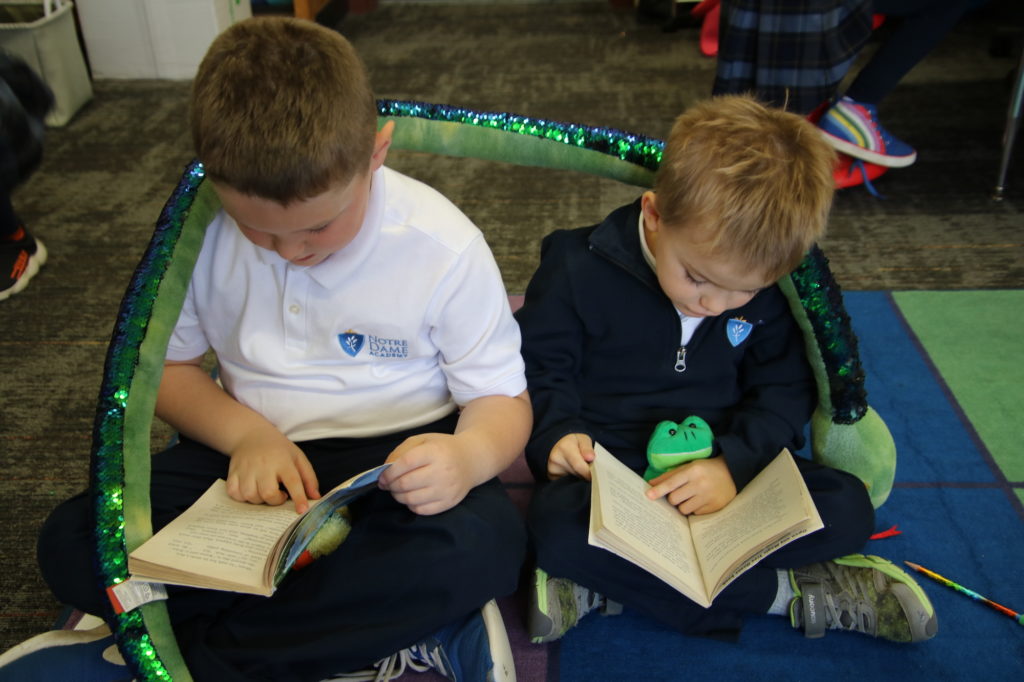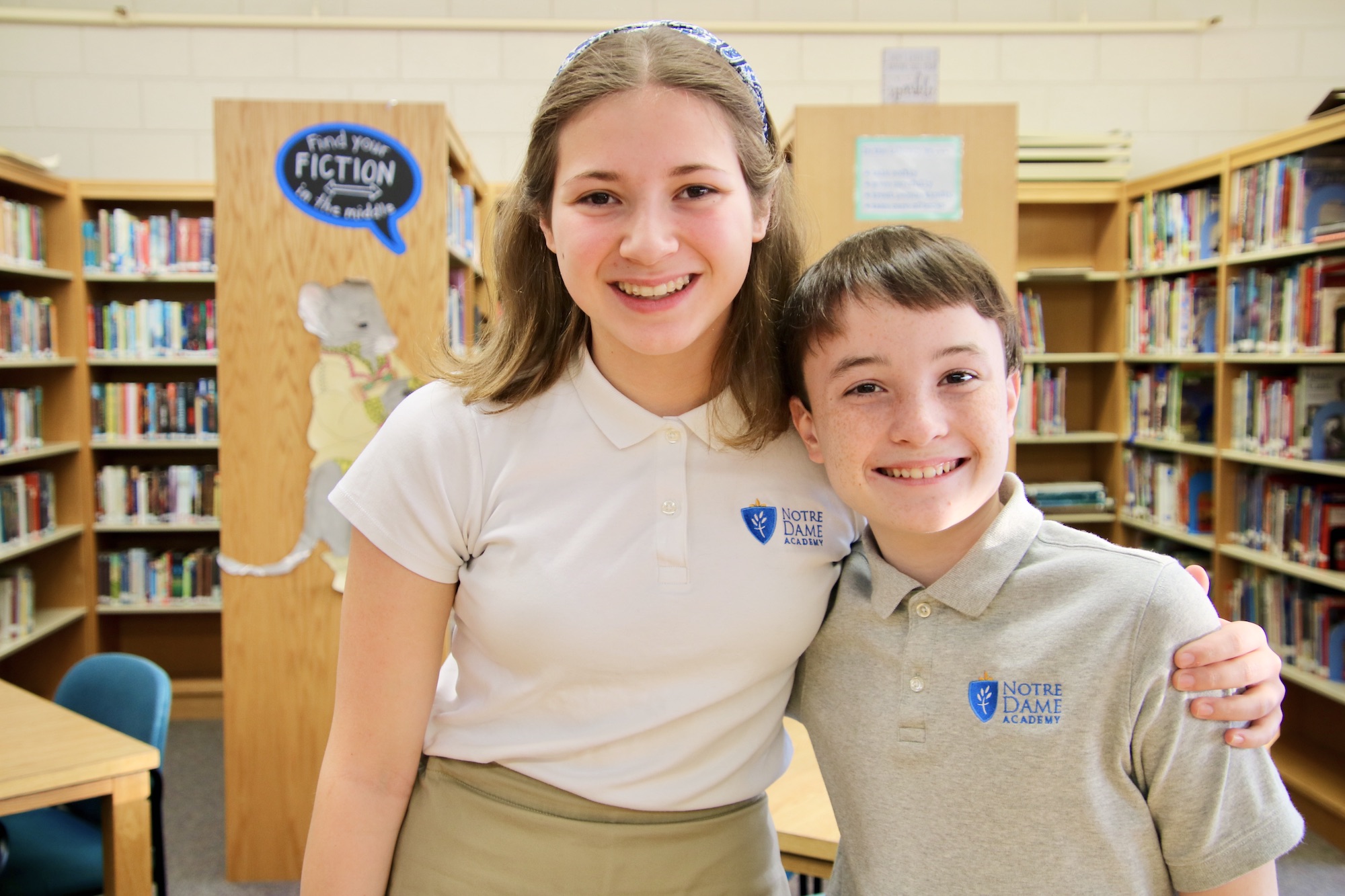 Wellness Policy
Notre Dame Academy is committed to fostering spiritual, intellectual, moral and physical excellence in our students. The Wellness Committee fulfills this commitment by engaging teachers, food service professionals, administrators, students and the school community in developing a focus on wellness surrounding food, health, and physical education. We define wellness as a healthy balance of mind, body and spirit that results in an overall feeling of wellbeing. We strive to improve the overall health and wellness of the NDA community by providing information, resources, activities and services that enhance learning and contribute to the development of lifelong wellness practices.  All are welcome to participate on our Wellness Committee to help us develop policies, goals and plan activities.
"We have been blessed to be a part of the Notre Dame Academy community for the last two years. We moved to the area from out of state during the middle of our daughter's kindergarten year; the warm welcome received was such a blessing! Mrs. Vance is a wonderful leader and truly cares about each child and family with NDA!"
-Kindergarten Parent
Copyright © 2023 Notre Dame Academy, Minnetonka, MN. All Rights Reserved.