At Notre Dame Academy, we turn little moments into big memories through recognizing the indispensable talents and wonders of each and every student.
Schedule a Tour
Please use our online form to connect with NDA! We are excited to offer in-person tours to your family. We encourage you to bring your children to visit NDA to meet our teachers, see the classrooms, and get a tour of the facility. We do offer virtual tours as well. Tours are by appointment only. Email jmeyer@nda-mn.org to schedule your tour today!
Strong Community
Notre Dame Academy is a perfect reflection of the proverb: "It takes a village to raise a child," while the community is what makes-up the school, it's the students, parents, teachers and staff together that create a village of learning. The NDA "village," has a strong academic core, is centrally located near a business corridor, and offers a home base for those families with an appreciation for God's gifts. Everyone here, including the parents, care about each child's success!
Notre Dame Academy, by definition means Our Lady, has created a Christ centered community for both kids and parents, with high educational standards taught by a well trained and dedicated group of teachers. It's an amazing, loving, clearly Catholic education focused school, that embraces forward thinking and features small class sizes, has tight knit families and teachers that empower each child to remain ahead of the curve mentally, educationally and socially.
So, when considering where to enroll your child in grade school, Notre Dame Academy makes the choice simple. At NDA, your child's education will be enriched by a diverse population, multiple educational choices, dedicated staff and teachers, as well as the support of other families. All being found in a welcoming environment, where your child, a gracious gift from God will be encouraged to chase their dreams as we empower them to realize that anything is possible.
Registration
Notre Dame Academy is happy to welcome students to register at anytime during the school year and the summer. While the typical enrollment period begins in December for the following school year, families can transfer into Notre Dame Academy while classes are already in session.
Families are encouraged to tour our school, meet our teachers, and experience the extraordinary community where children receive a great foundation of faith and learning. Many families feel that the school is a home away from home.
Notre Dame Academy does not discriminate on the basis of race, gender, creed or religion, color, or national and ethnic origin in the administration of its educational policies, admissions policies, or scholarship and tuition assistance programs.
2024-25 Enrollment Timelines
Fall 2023 | New K-8 Applications Accepted for 2024-25
December 4-15 | Re- Enrollment for Current Families
December 18 | Enrollment Confirmations for New Families Begin
February 16 | Priority Financial Aid Deadline
We are now accepting applications for the 2024-25 school year! Contact jmeyer@nda-mn.org for more information.
*When there are more applications than openings available, NDA establishes a waiting pool. As openings occur, NDA will offer openings to students based on the overall profile of a class and the match between the needs and qualifications of the student with the needs of the school.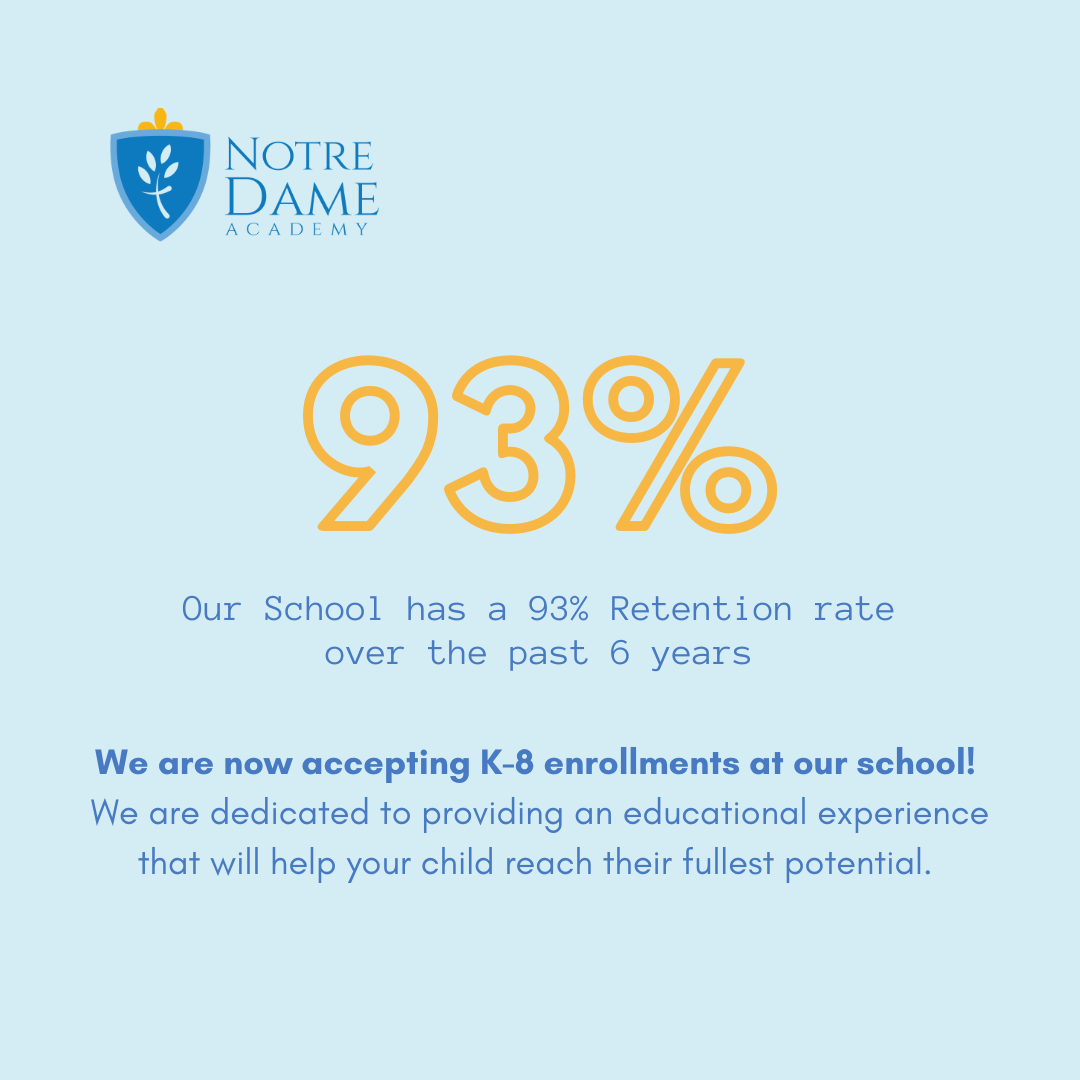 A Look at Our Retention Numbers
Our families stay at NDA year after year. Our retention rate currently averages 93%.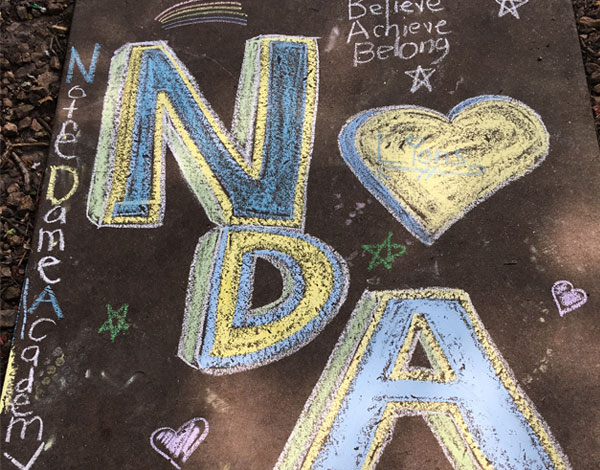 Tuition and Financial Scholarship
We believe that any family who would like a Catholic education for their children should be able to achieve that goal at Notre Dame Academy. For the 2024-25 school year, tuition for grades K-8 is $6,295 after the generous investment from our supporting parishes.
Our non-refundable registration fee is $300/student and $600/family. Registration opens to new families during the month of December each year.
Financial scholarships are available for families who apply and qualify for assistance. We use TADS, a third party administrator, to process our financial scholarship applications and help us fairly allocate our limited scholarship dollars.
Parents may apply for tuition assistance when completing their online registration. TADS has a small processing fee for scholarship applications. Failure to pay the processing fee may delay the evaluation.
Personal Investment and Available Discounts
Studies have shown that students coming from Catholic schools have higher high school graduation rates and enter college with more scholarships than students from other schools. A Catholic education is worth the investment in your child's future.
Parents can earn a $500 discount for each student they refer, up to $1000/per family referred that enrolls in our K-8th grades and stays for the entire school year. Referral discounts are given the next year of enrollment. There are also multiple child discounts for families with three or more children.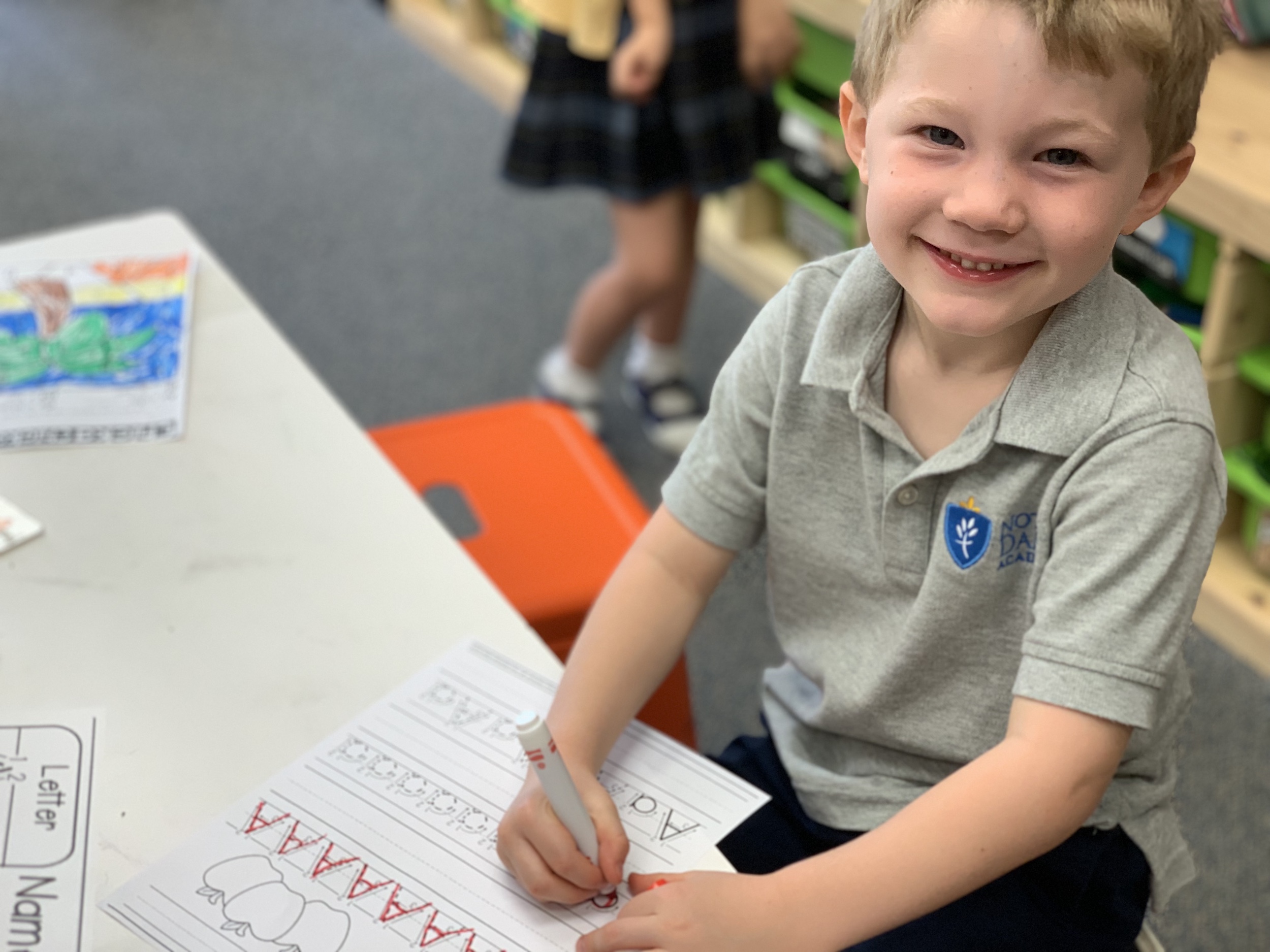 "It was a blessing for me to be able to attend school mass this morning and then join your class on the wonderful experience of the prayer walk. It is unique experiences like this, and all the other meaningful less noticeable things, that make me so grateful that our children have the opportunity to attend NDA and that people like you make it such a loving community."
– Third Grade Parent
Copyright © 2023 Notre Dame Academy, Minnetonka, MN. All Rights Reserved.