Forms And Resources For Currently Enrolled Families
Forms And Resources For Currently Enrolled Families
 Weekly Insight Links and Forms 
Calendars 
Helpful Links
Forms
Attached are various forms that you may print and send to school. If you do not see a particular form listed, please contact us.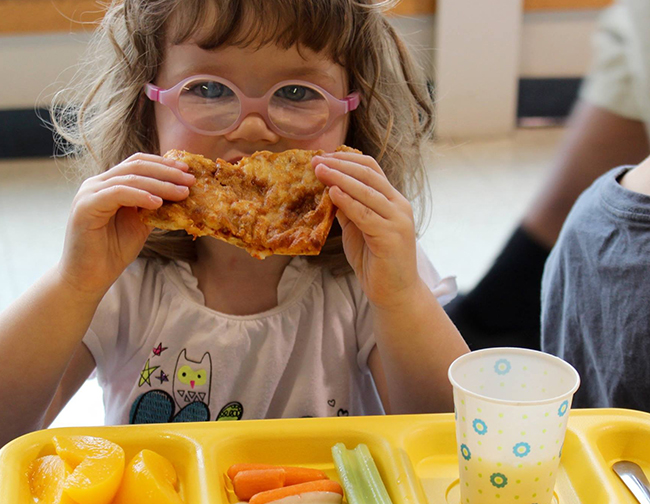 Lunch Program
Notre Dame Academy is proud to offer a unique home-cooked hot lunch program for students. Our kitchen is fully staffed and students overwhelmingly enjoy the menu items offered. Students prepay for lunches and maintain individual accounts through PIN numbers. The state and federally funded Free and Reduced Lunch program is available for eligible families. Your child's eligibility status (free, reduced, paid lunches) is private data. Families must re-apply each school year to determine eligibility for the free and reduced lunch program. Further information on the lunch program is available in our handbook or you may contact the office.
Before And After Care Programs
To help our working families, Notre Dame Academy offers before and after school care for all families who need this service. Our two programs allow you to pick the days and times that work for you. We also offer a summer camp for all ages. If you are interested in this option for your PK child, you may register through ProCare.
If you are interested in this option for your K – 8th grade child, you may complete our registration form and return it to the school office.
School Hours  
K – 8 Program: 9:00 a.m. – 3:55 p.m.
PK Programs: 9:00 a.m. – 3:45 p.m. Part-time and full-time schedules are available.
School Office: 8:00 a.m. – 4:30 p.m. (Summer hours vary)
Before School Care: 7:00 a.m. – 8:45 a.m.
After School Care: 3:55 p.m. – 6:00 p.m.
Tuition and Financial Scholarship
We believe that any family who would like a Catholic education for their children should be able to achieve that goal at Notre Dame Academy. Tuition for grades K-8 is $5,250 after the generous investment from our supporting parishes. Families may apply for a financial scholarship when completing their online registration.
We use TADS, a third party administrator, to process our financial scholarship applications. TADS has a small processing fee for scholarship applications. Failure to pay the processing fee may delay the evaluation.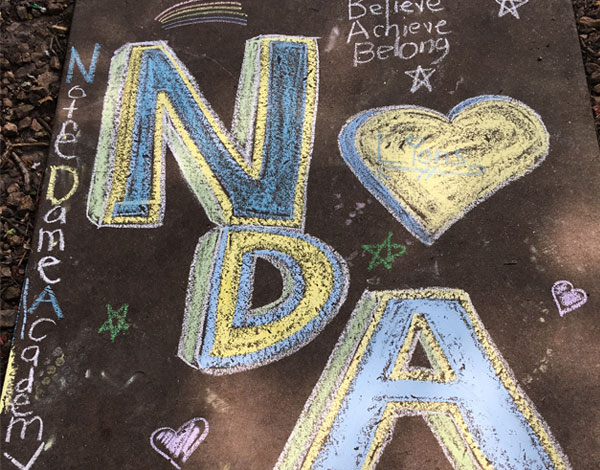 "I am a volunteer from the IHM parish and have volunteered at NDA since its opening. Nowhere have I witnessed and felt a part of a more caring, loving, Christian family. I witness children being given such wonderful opportunities to learn and experience areas for not only academic and leadership growth but more importantly, their spiritual growth."
– Parishioner
Contact Information
Notre Dame Academy
13505 Excelsior Blvd.
Minnetonka, MN 55345
Phone: 952-358-3500
Fax: 952-935-2031
Doors open at 8:45 a.m.
School Hours:
9:00 a.m.-3:55 p.m.
Preschool Hours:
9:00 a.m.-3:45 p.m.
School Mass:
Wednesdays, 9:15 a.m.
Copyright © Notre Dame Academy, Minnetonka, MN. All Rights Reserved.