Forms And Links For Currently Enrolled Families
Forms And Links For Currently Enrolled Families
Forms
Attached are various forms that you may print and send to school. If you do not see a particular form listed, please contact us.
Become an NDA Volunteer
We welcome and encourage volunteers in our school and we have numerous opportunities available.
Notre Dame Academy fosters a culture that promotes and supports an active community. We believe an active community is essential to providing the supportive and nurturing environment our community desires for each of our students.
Volunteer Requirements
We welcome and encourage volunteers in our school and we have numerous volunteer opportunities available. Before volunteering with the students, Archdiocesan policy requires background checks, Virtus (safe environment) class, and a signed Code of Conduct for all adults who volunteer at Notre Dame Academy. This includes anyone who assists in any classroom/school activity, party, lunchroom, or fieldtrip.
1.  Register online at virtusonline.org.
Archdiocese/Diocese/Religious Organization: St. Paul and Minneapolis, MN

Create a User ID

Primary Location: Notre Dame Academy. You can add additional locations if you volunteer at other schools or parishes.

Role & Title: Volunteer
2.  Complete information for a background check. Then print out the 123.b informed consent form and turn it in to Liz Flom in the school office.
3.  Take the safe environment class and keep updated on any additional online training.
4.  Sign the Code of Conduct. 
Volunteers who are re-credentialing may refer to the guide below. Volunteers are always encouraged and appreciated; please view our current volunteering opportunities on our SignUpGenius.
VIRTUS Account New User Registration Guide
Essential 3 (E3) Re-Credentialing Guide
Office for the Protection of Children and Youth (OPCY) How to Report Suspected Child Abuse and Neglect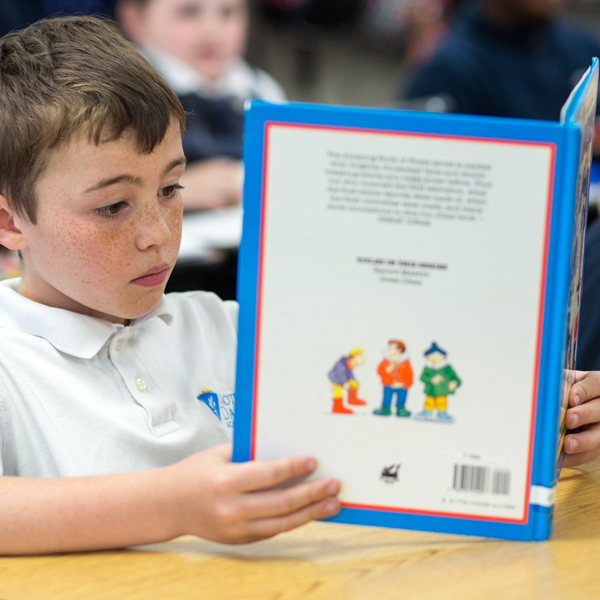 Home and School
Our Home and School Committee serves the school community by hosting events and activities in addition to supporting the teachers, students and staff in many ways. One way that Home and School serves Notre Dame Academy is by organizing volunteers for a variety of areas, activities and fundraisers.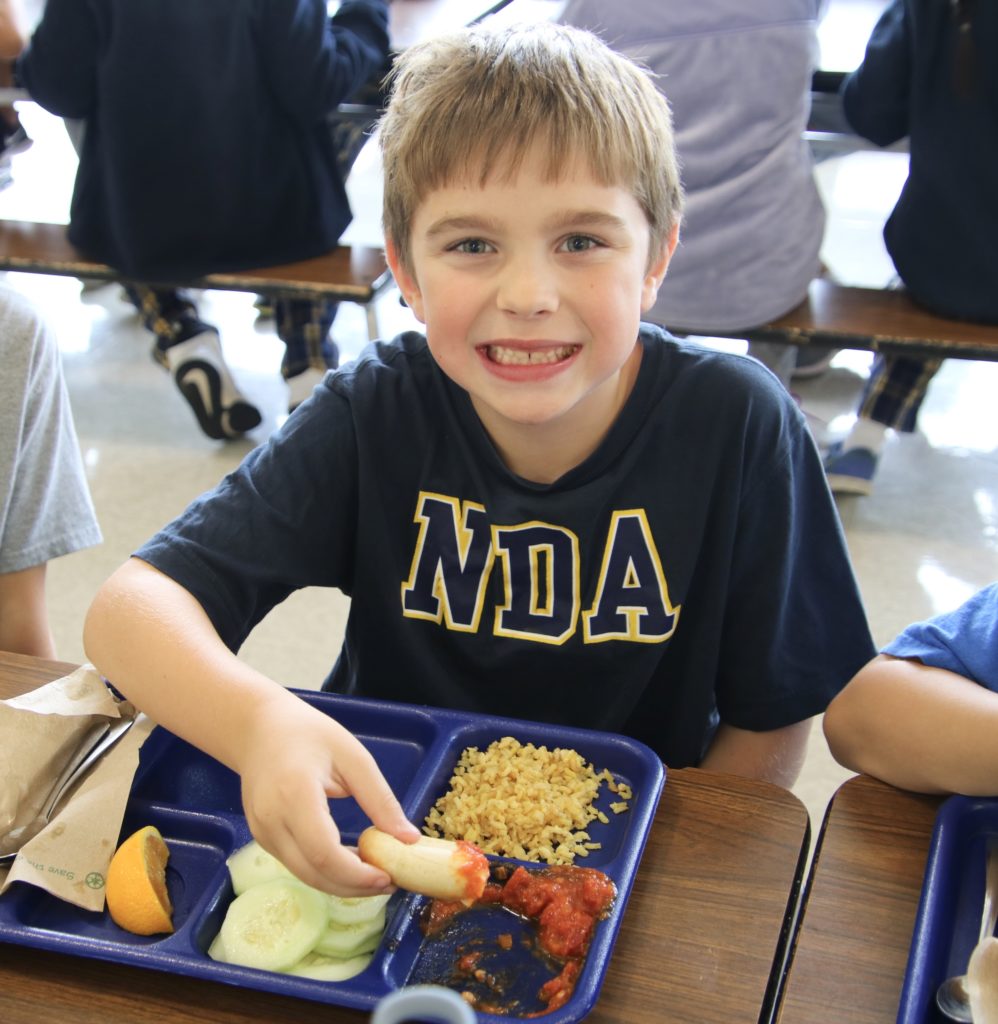 Lunch Program
Notre Dame Academy is proud to offer a unique home-cooked hot lunch program for students. Our kitchen is fully staffed and students overwhelmingly enjoy the menu items offered. Students prepay for lunches and maintain individual accounts through PIN numbers. The state and federally funded Free and Reduced Lunch program is available for eligible families. Your child's eligibility status (free, reduced, paid lunches) is private data. Families must re-apply each school year to determine eligibility for the free and reduced lunch program. Further information on the lunch program is available in our handbook or you may contact the office.
Before And After Care Programs
To help our working families, Notre Dame Academy offers before and after school care for all families who need this service. Our two programs allow you to pick the days and times that work for you. We also offer a summer camp for all ages. If you are interested in this option for your PK child, you may register through ProCare.
If you are interested in this option for your K – 8th grade child, you may register using the link listed above on this parent resource page under the subtitle forms.
School Hours
K – 8 Program: 9:00 a.m. – 3:55 p.m.
PK Programs: 9:00 a.m. – 3:45 p.m. Part-time and full-time schedules are available.
School Office: 8:00 a.m. – 4:30 p.m. (Summer hours are Monday-Thursday from 9:00 a.m. – 2:00 p.m., we are closed on Fridays.)
Before School Care: 7:00 a.m. – 8:45 a.m.
After School Care: 3:55 p.m. – 6:00 p.m.
"I am a volunteer from the IHM parish and have volunteered at NDA since its opening. Nowhere have I witnessed and felt a part of a more caring, loving, Christian family. I witness children being given such wonderful opportunities to learn and experience areas for not only academic and leadership growth but more importantly, their spiritual growth."
– Parishioner
Copyright © 2021 Notre Dame Academy, Minnetonka, MN. All Rights Reserved.