Notre Dame Academy Traditions
Notre Dame Academy Traditions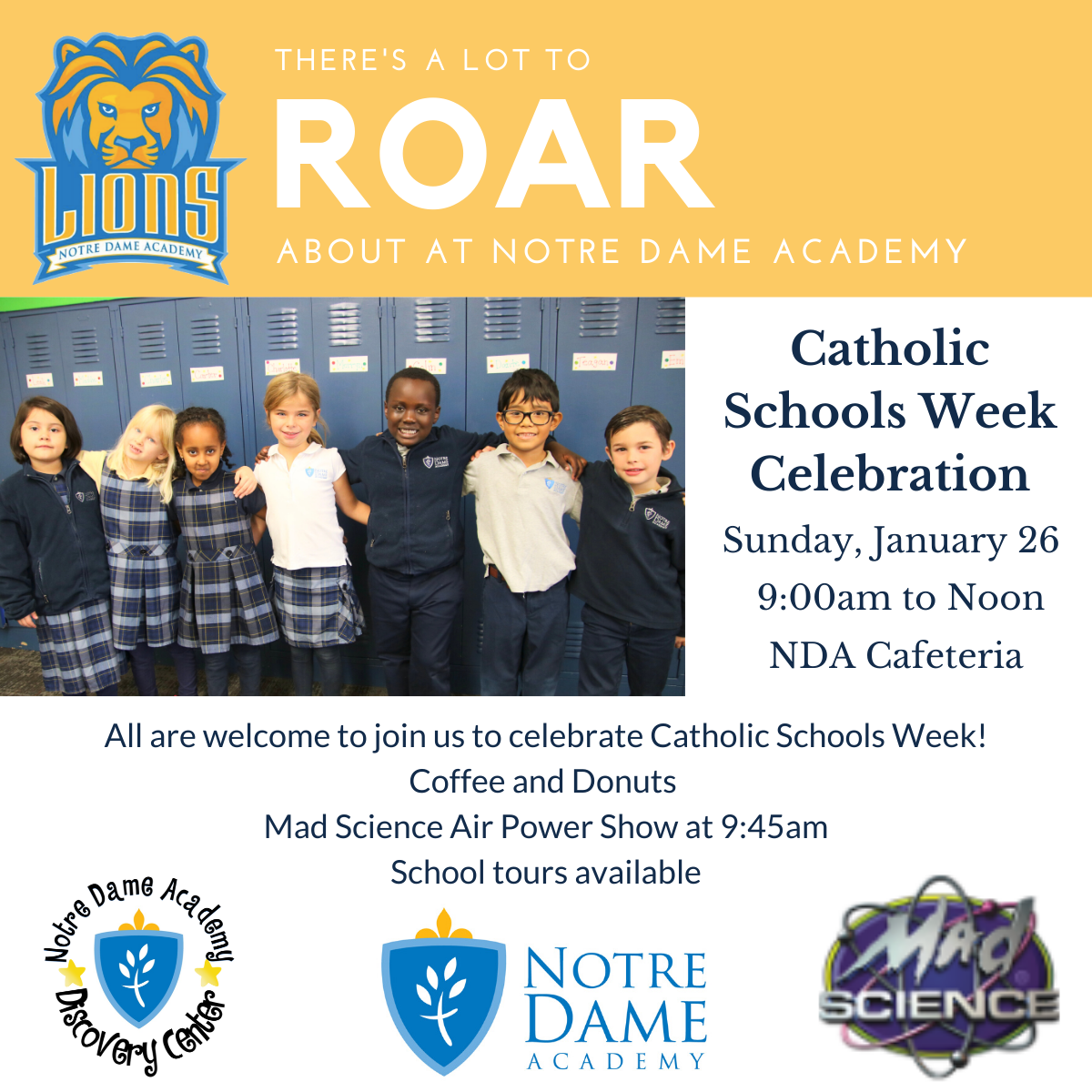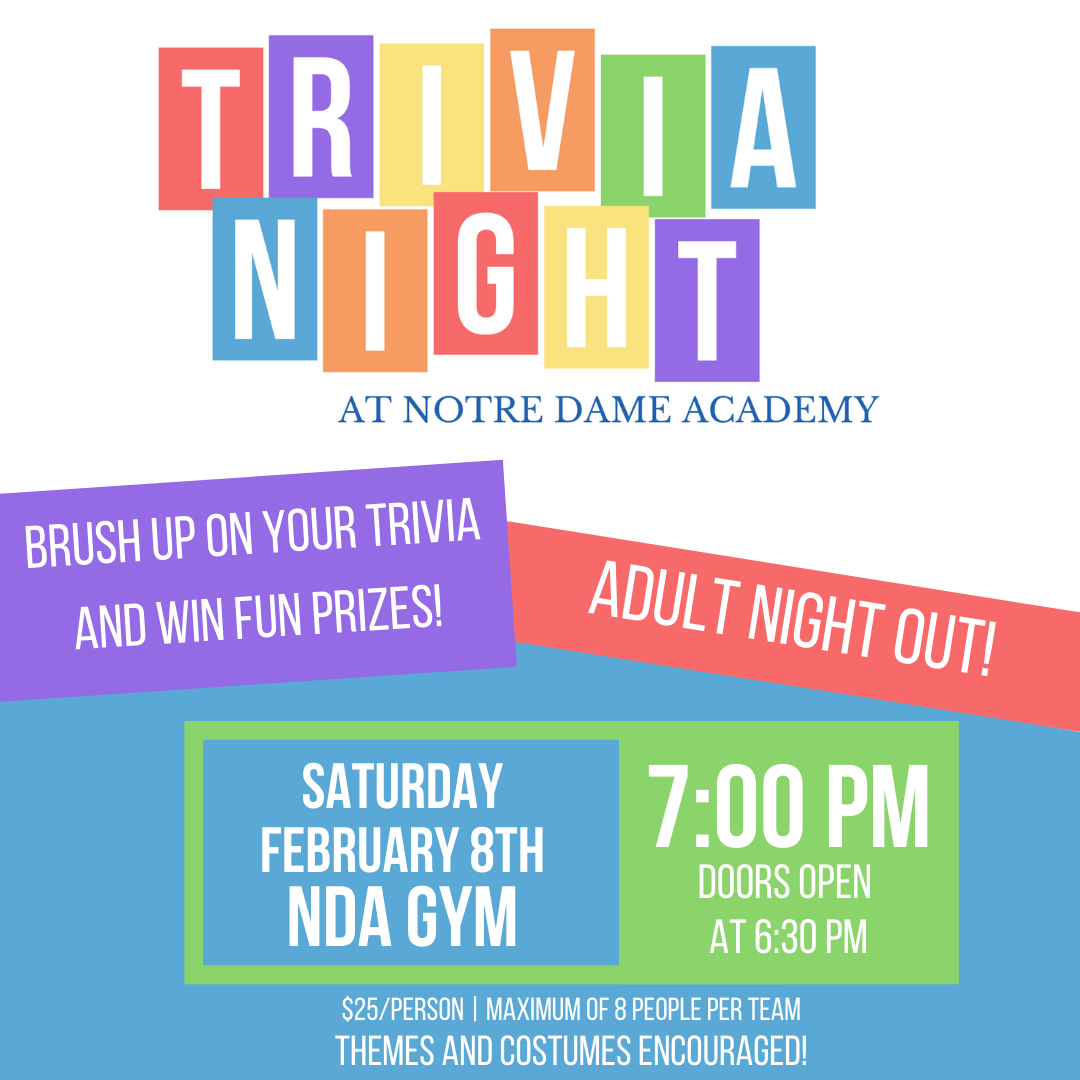 Calling all parents! Get your teams together and put February 8th on your calendar! NDA is hosting our first adult Trivia Night fundraiser (must be 21 or older to participate).
*$25 per person. Maximum of 8 people per team.
*Create your team. Choose a team captain.
*List the captain on your registration form.
*Tickets on sale now on our Events page.
*Table themes and costumes are encouraged!
*Questions? Please contact our Trivia Night Chair, Kenna Dooley via email.
Contact Information
Notre Dame Academy
13505 Excelsior Blvd.
Minnetonka, MN 55345
Phone: 952-358-3500
Fax: 952-935-2031
Doors open at 8:45 a.m.
School Hours:
9:00 a.m.-3:55 p.m.
Preschool Hours:
9:00 a.m.-3:45 p.m.
School Mass:
Wednesdays, 9:15 a.m.
Copyright © Notre Dame Academy, Minnetonka, MN. All Rights Reserved.