What is Grand Beginnings?
More than a fundraiser, this year's virtual Grand Beginnings is an opportunity to support the school's educational needs, both in classrooms and in various auxiliary areas. By attending the virtual event you are helping decrease tuition costs, update our classrooms, provide healthy lunches for all students, and meet a host of needs for students and teachers alike. 
Grand Beginnings has traditionally been not only NDA's largest fundraiser, but our largest community event as well. While the party moves online this year, the opportunity to support NDA and have a little fun doesn't have to change.
Join us on November 21, 2020 online. A link will be available as we get closer to the date. The live event portion will be available during this night only!
One benefit of holding a virtual Grand Beginnings? No ticket cost! We still need everyone to register so that you can bid on all the great items available for the live and silent auction. Registration details will be available soon!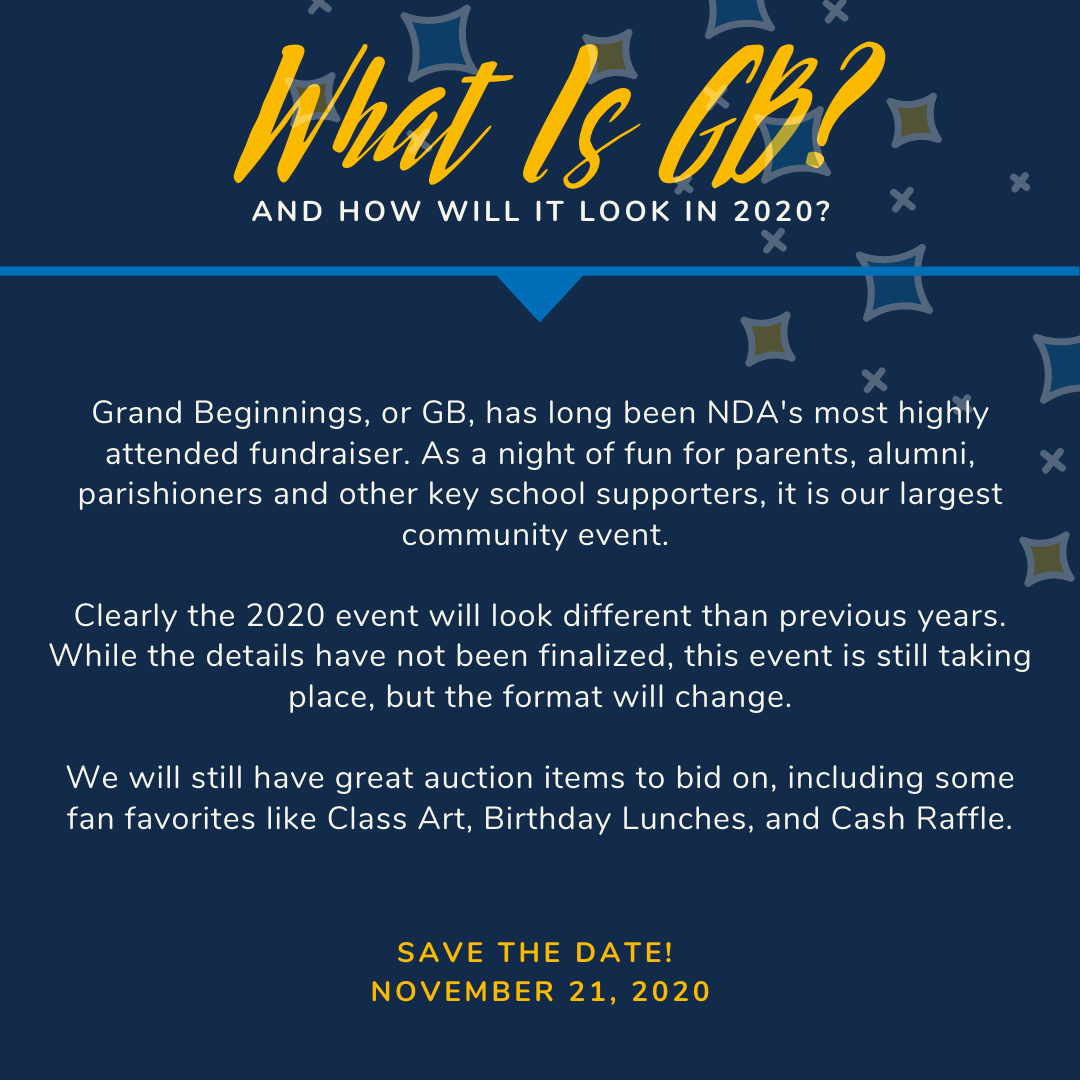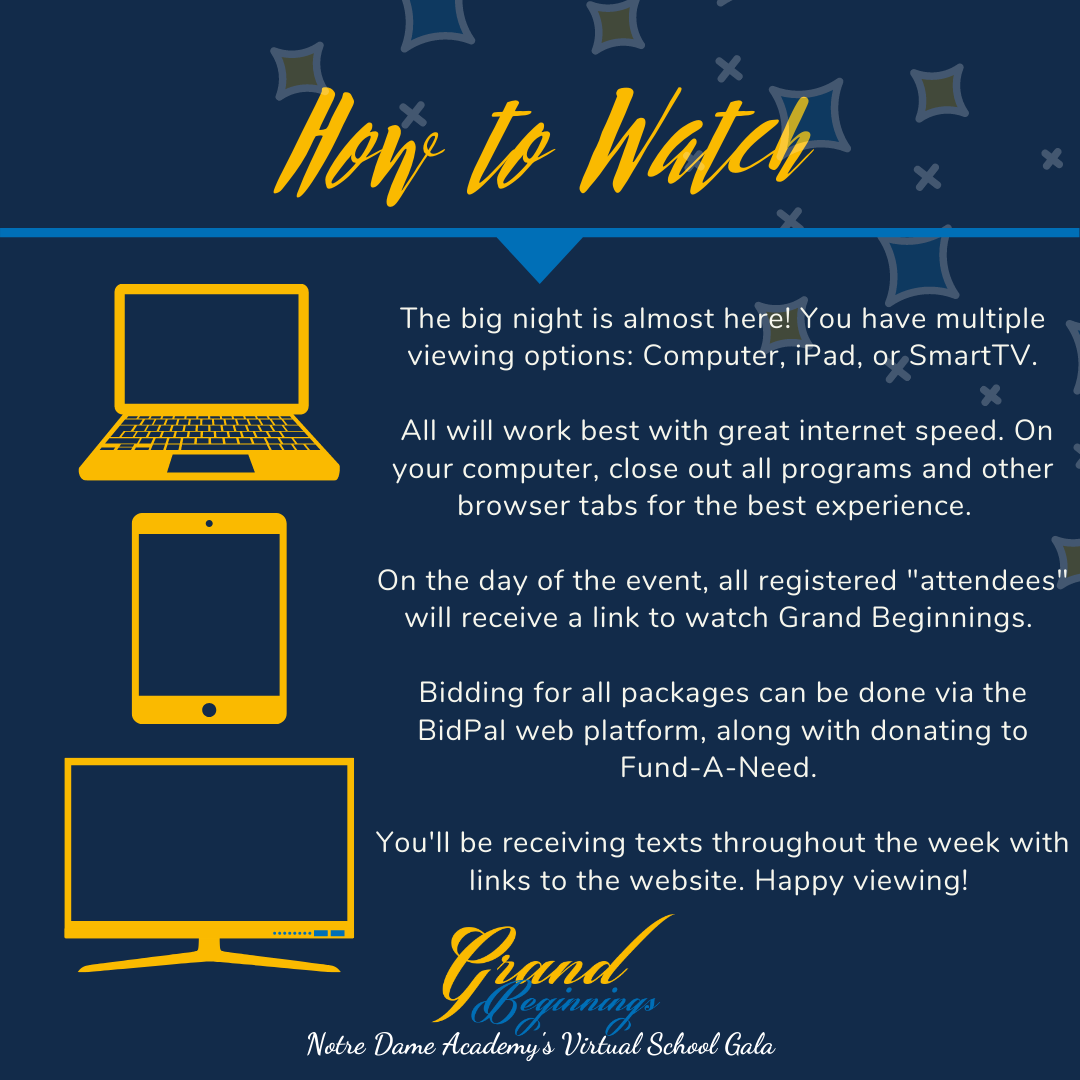 Saturday, November 21st, 2020
7:30pm Pre-show
8:00pm Live Stream
8:20pm Premier Items Close
8:35pm Student Slideshow
9:00pm Silent Auction Closes
Missed the live-streamed event? You can still watch the 35 minute show using this link.
Donation forms may be printed and dropped off with your donation, or filled out electronically and emailed to office@nda-mn.org.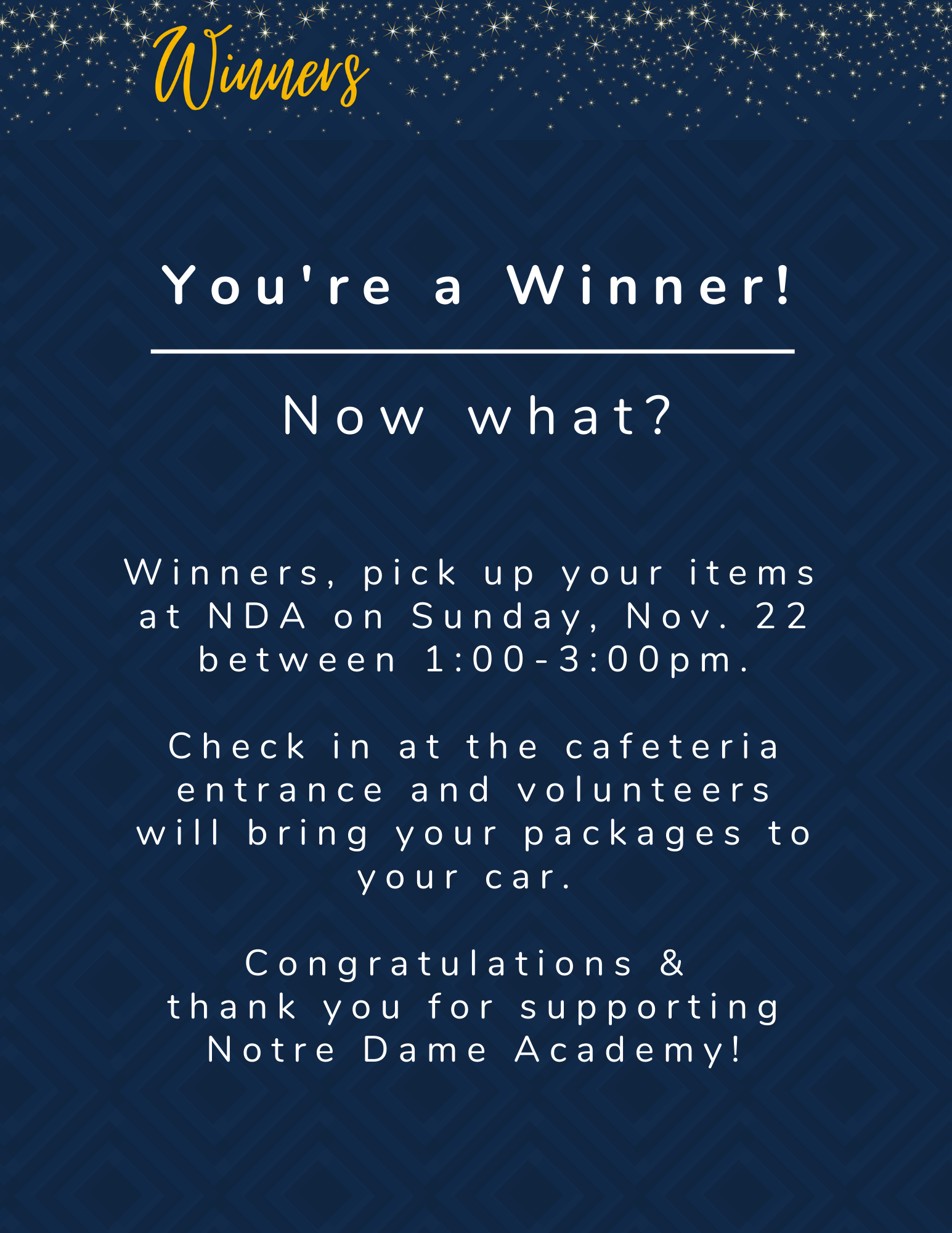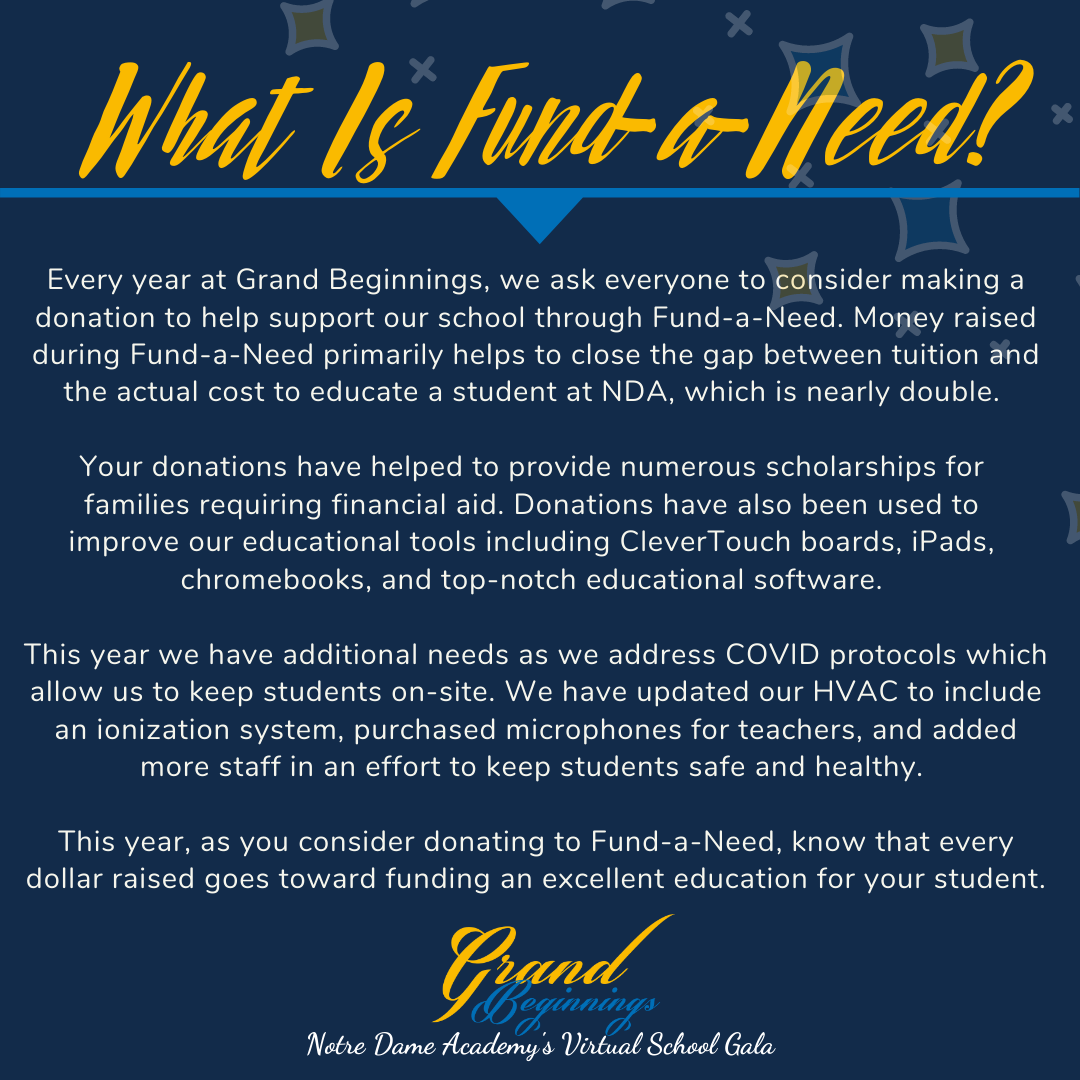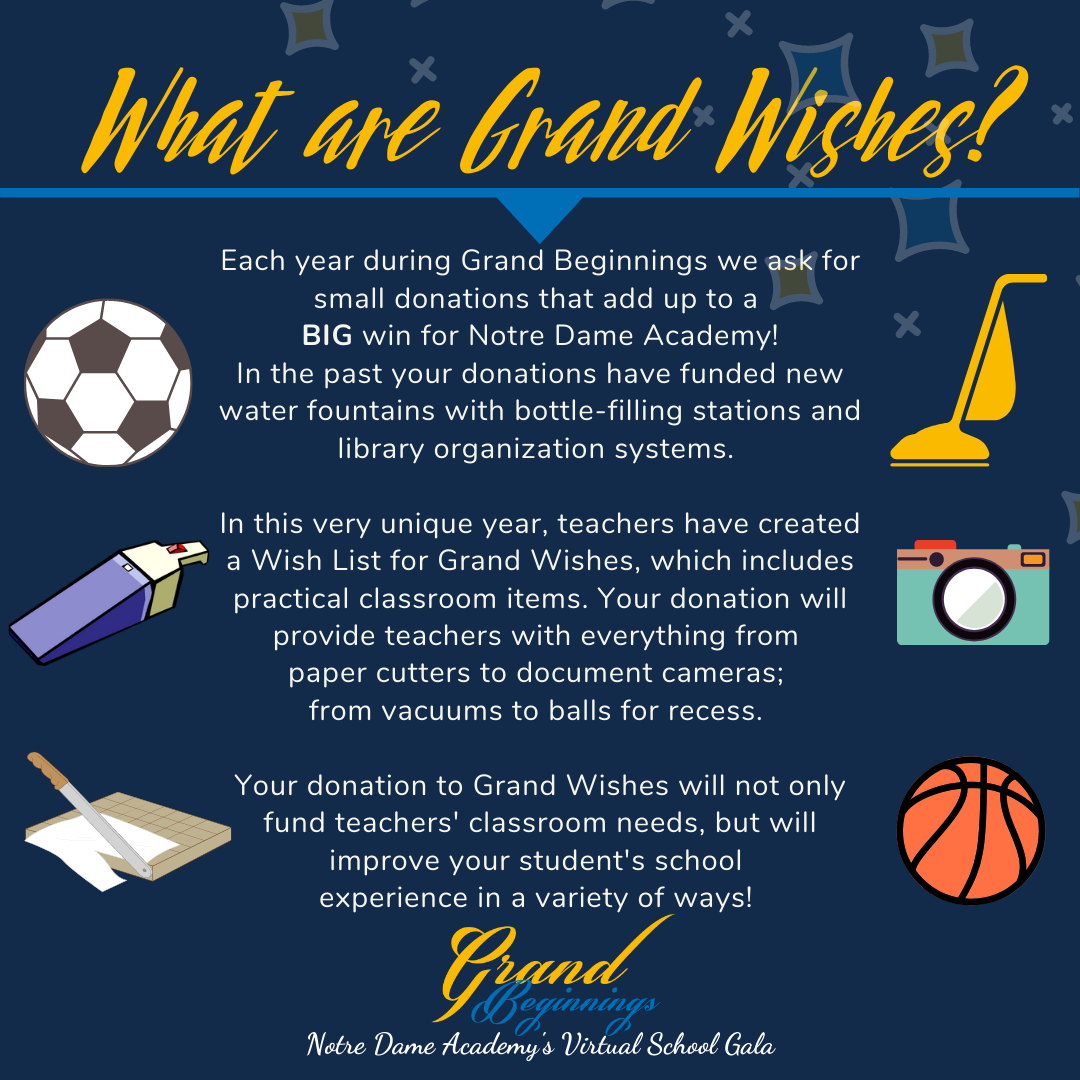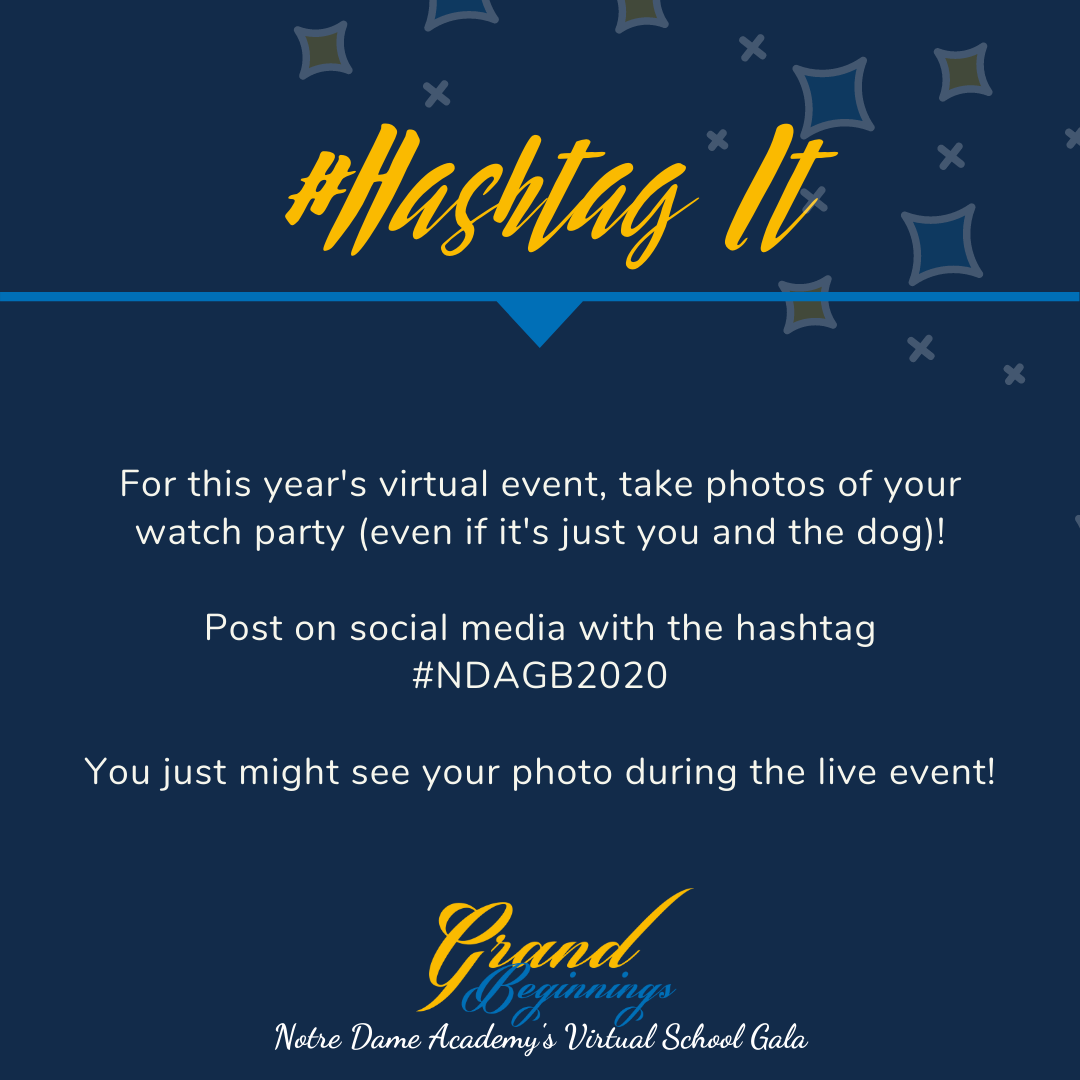 Premiere Packages
We are excited to share these amazing items!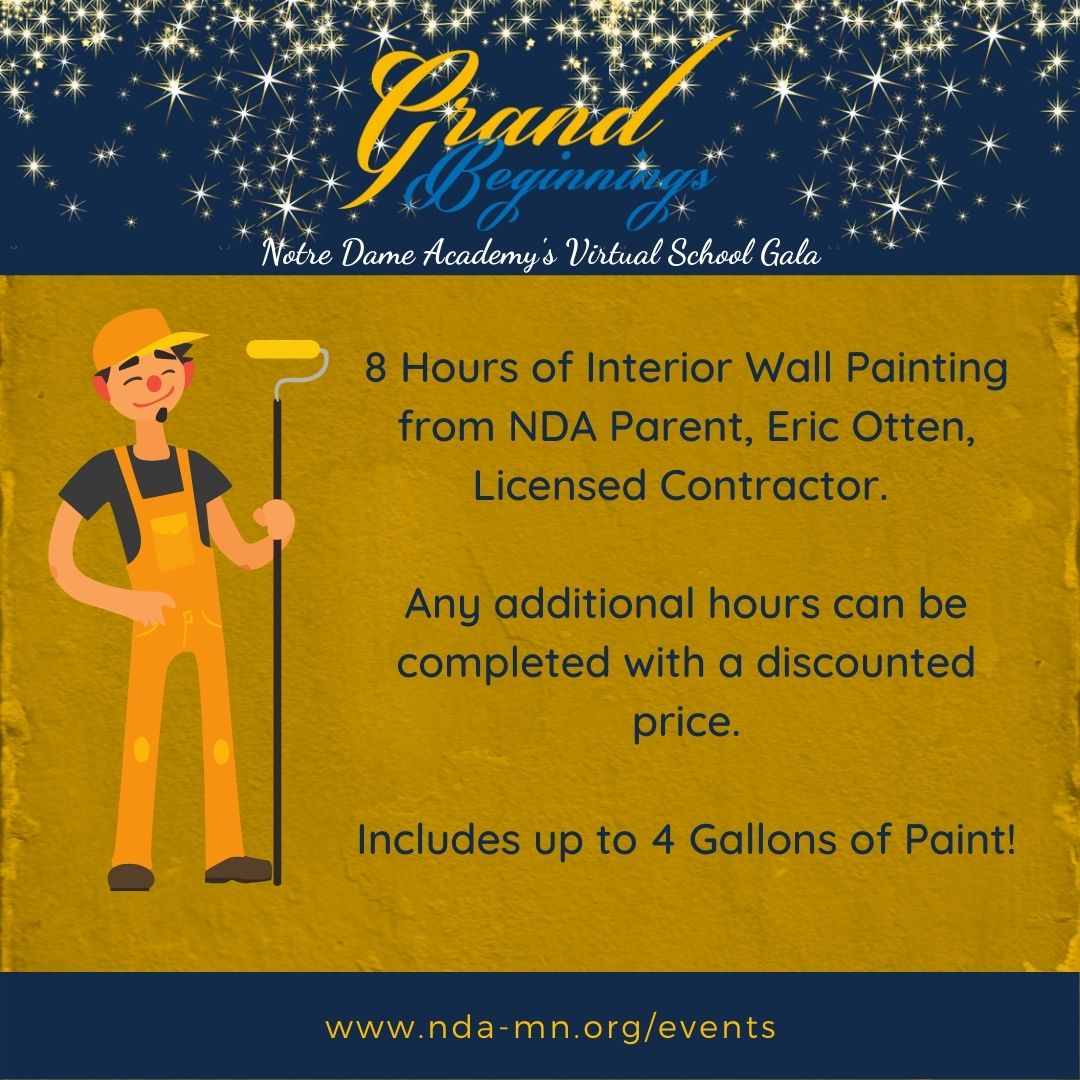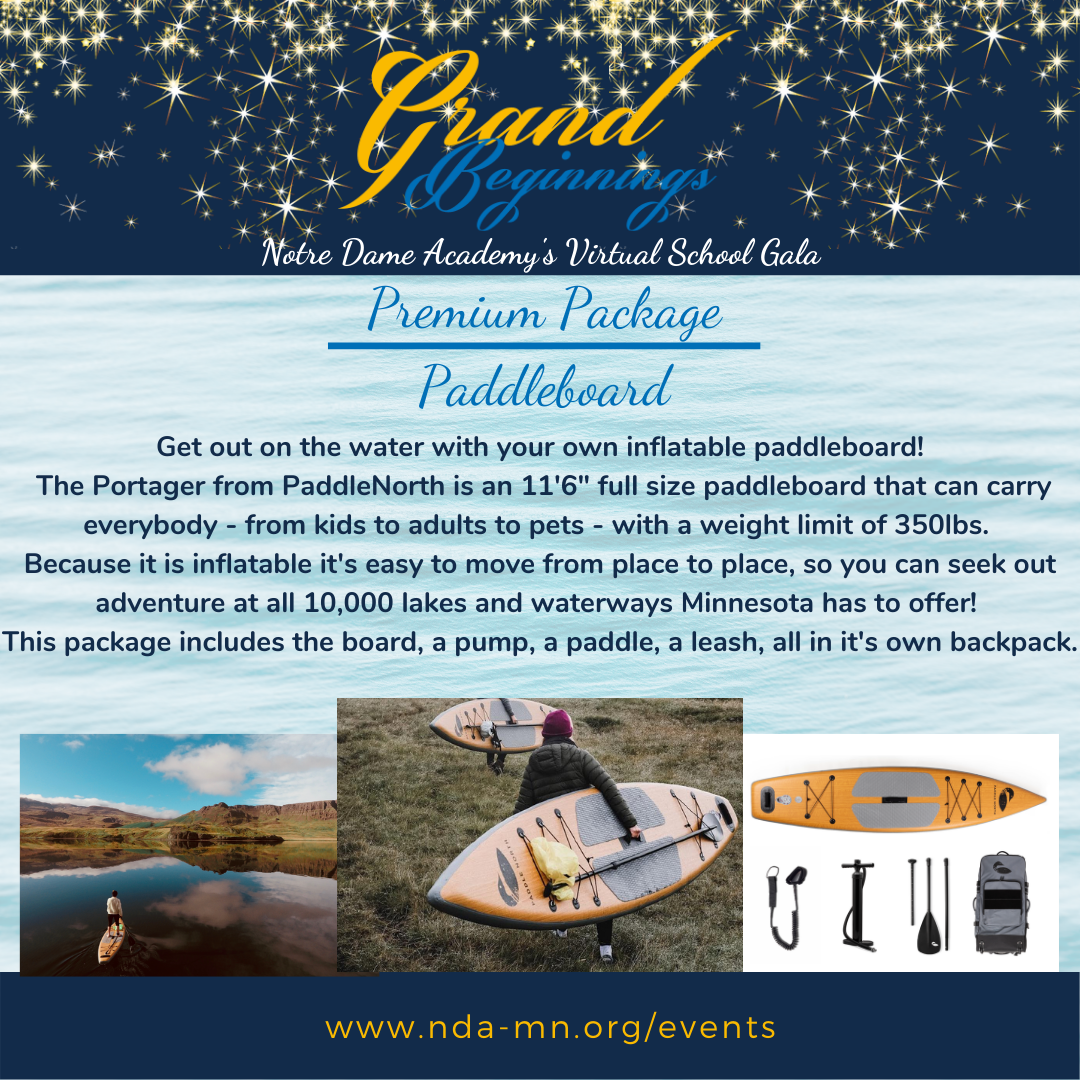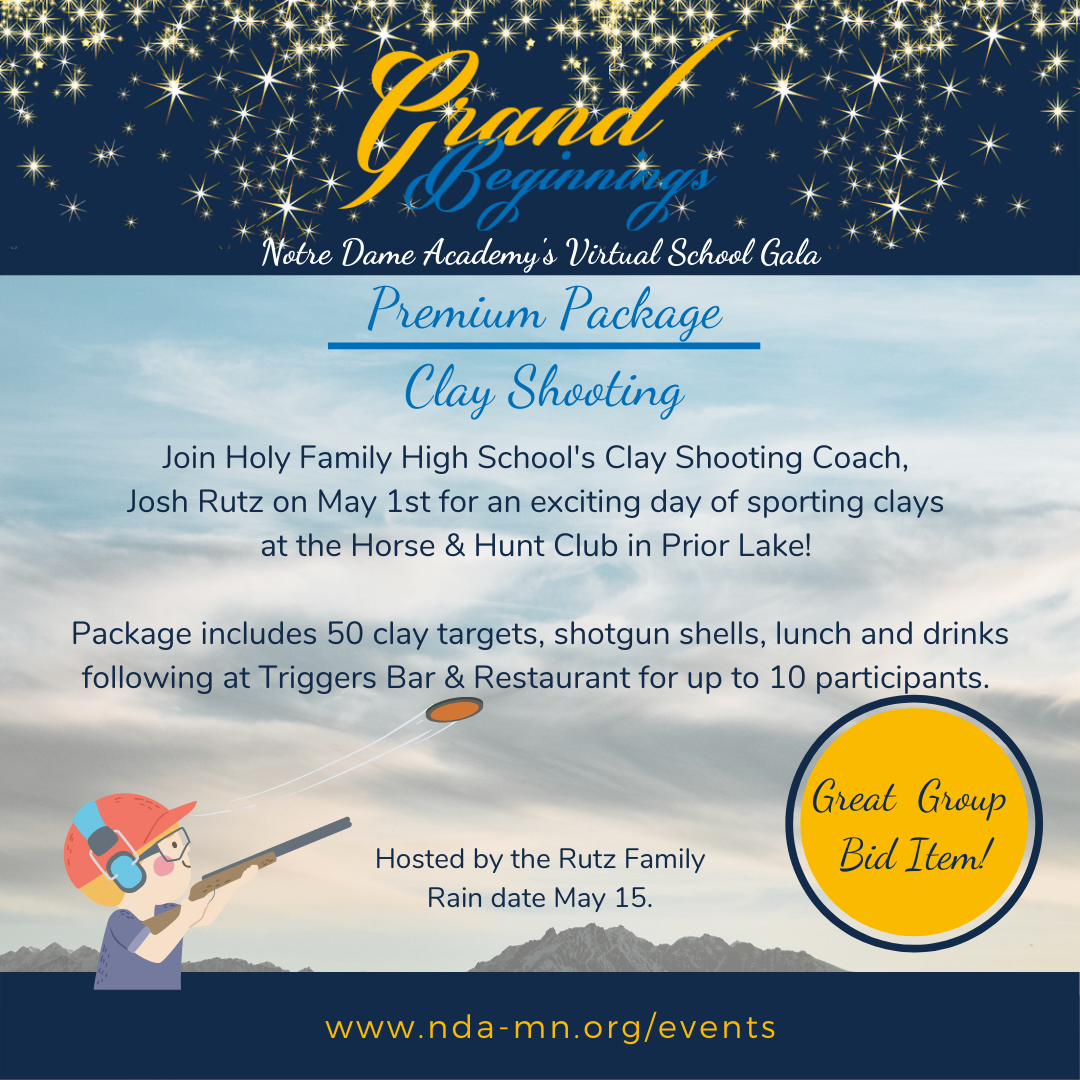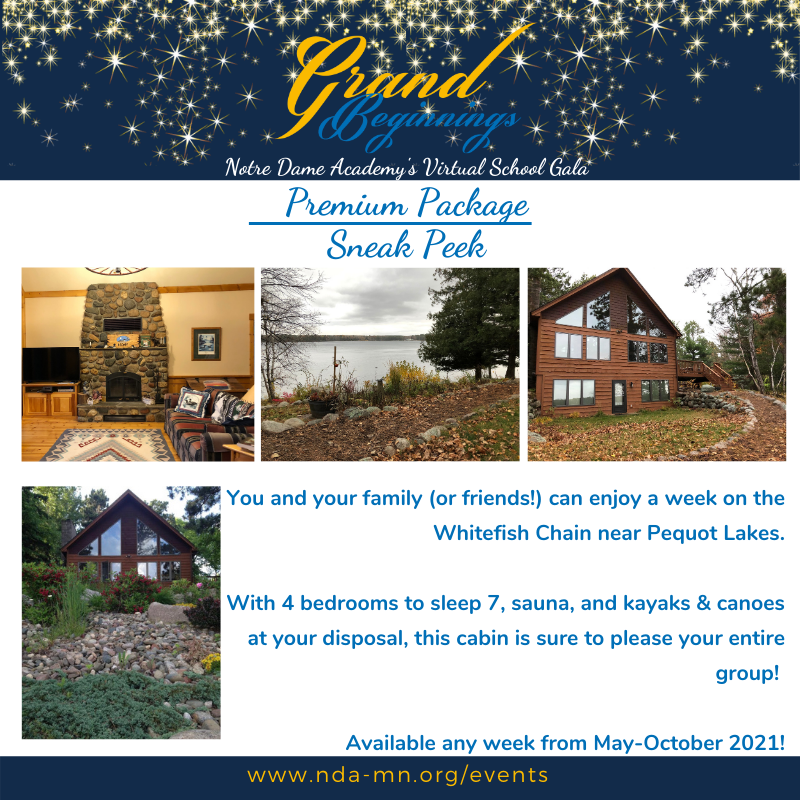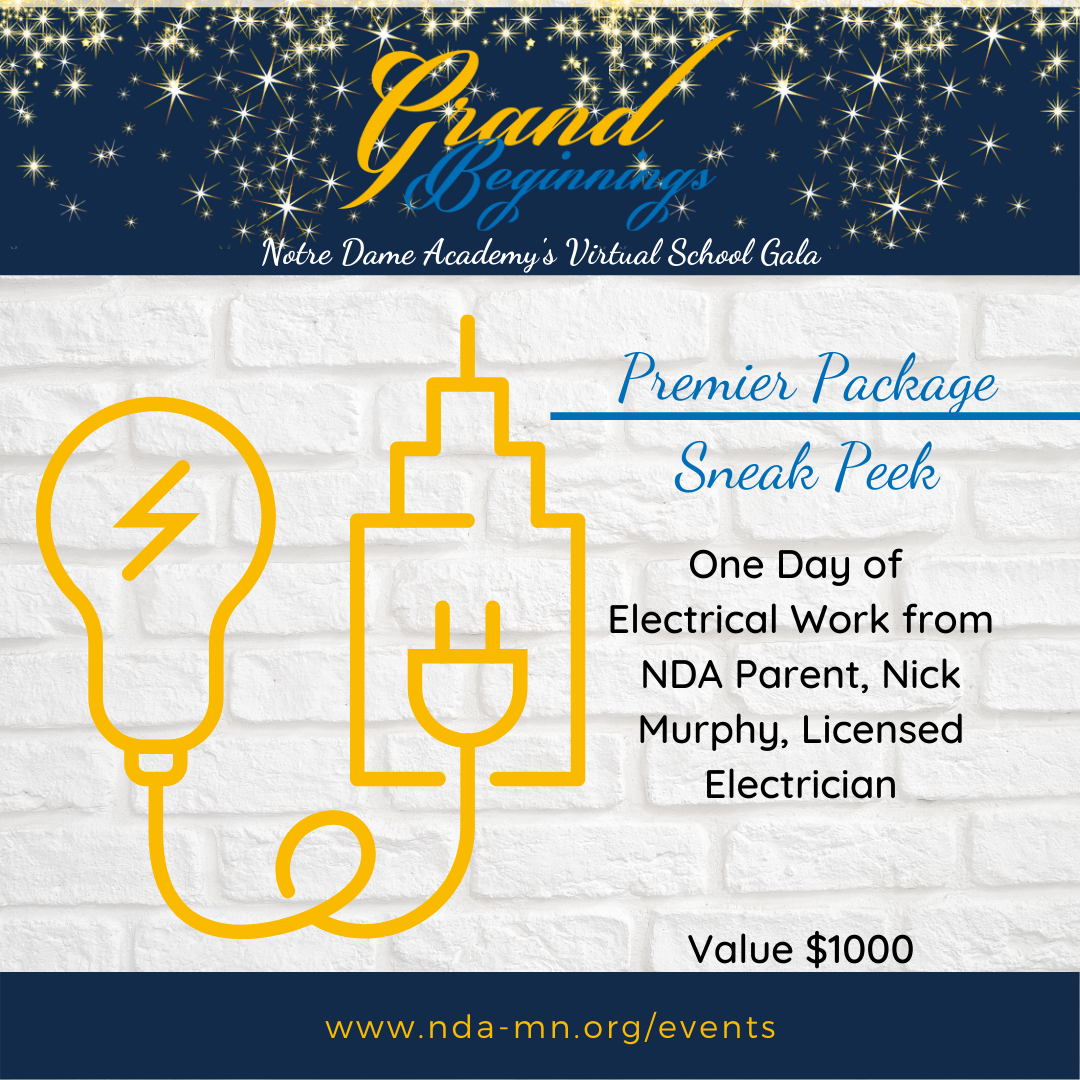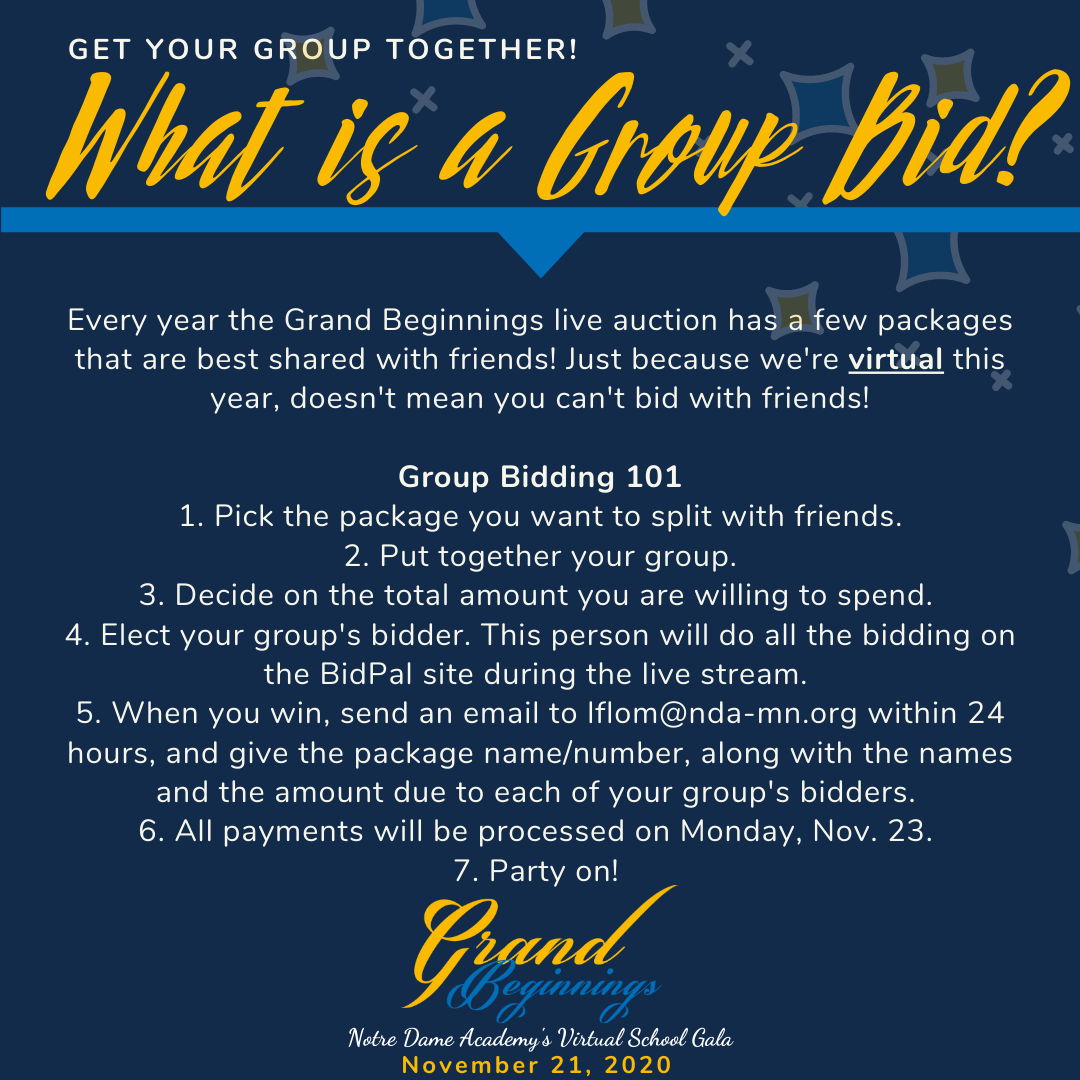 Raffles
We are offering two raffles this year to our virtual gala. Instead of purchasing a dinner ticket, support NDA through the raffle.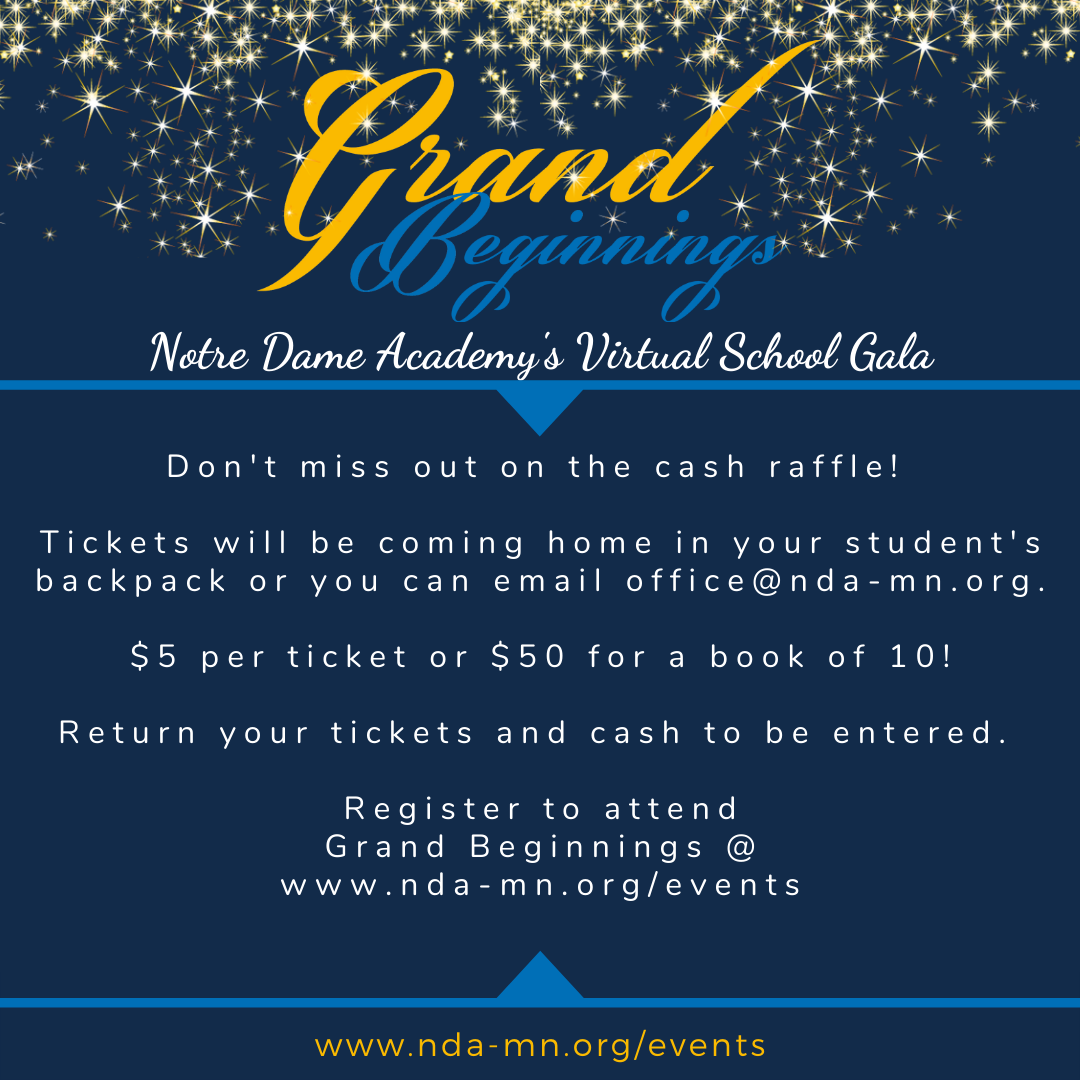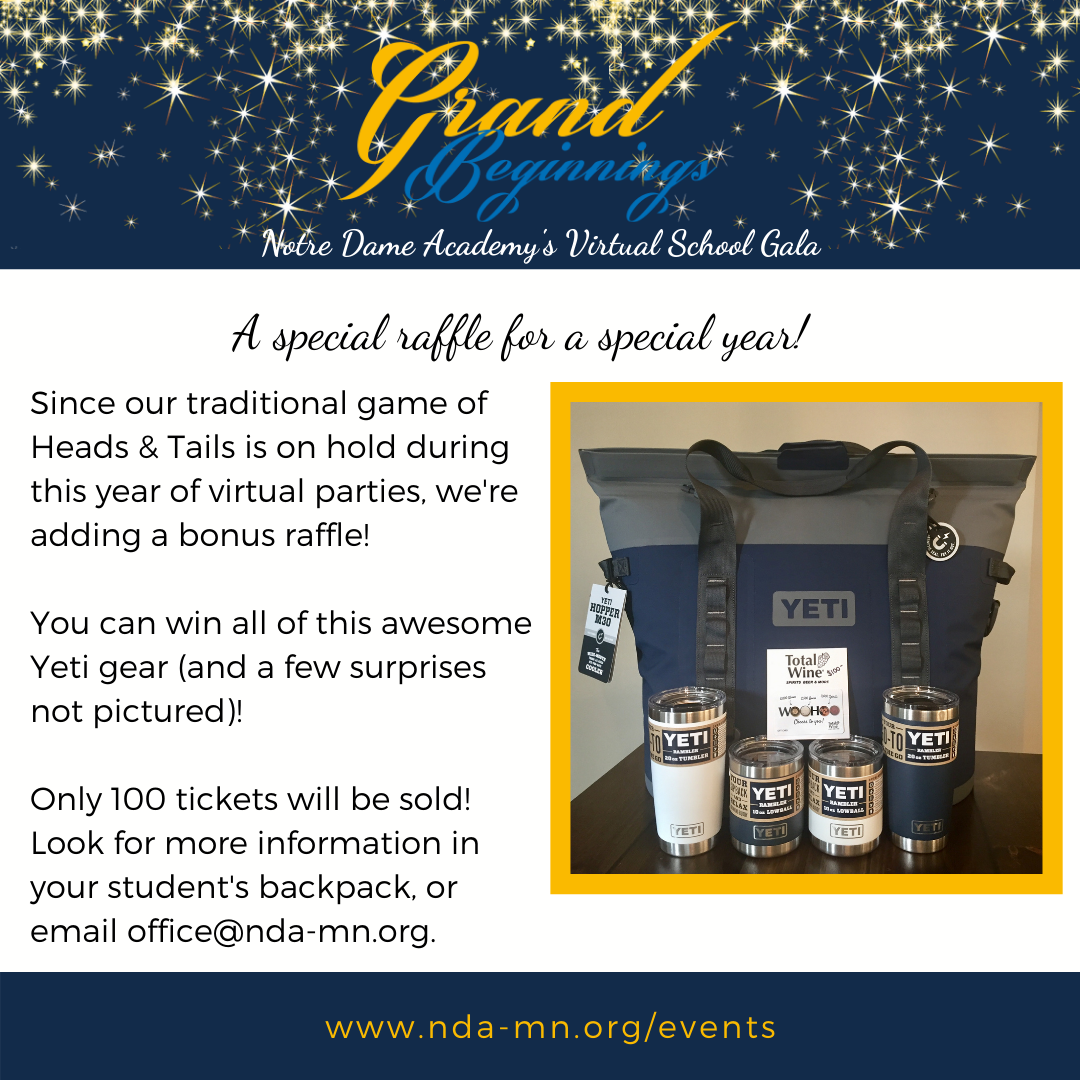 Silent Auction
Our silent auction opens before the big day! Watch for an email from OneCause to begin bidding the week of the event.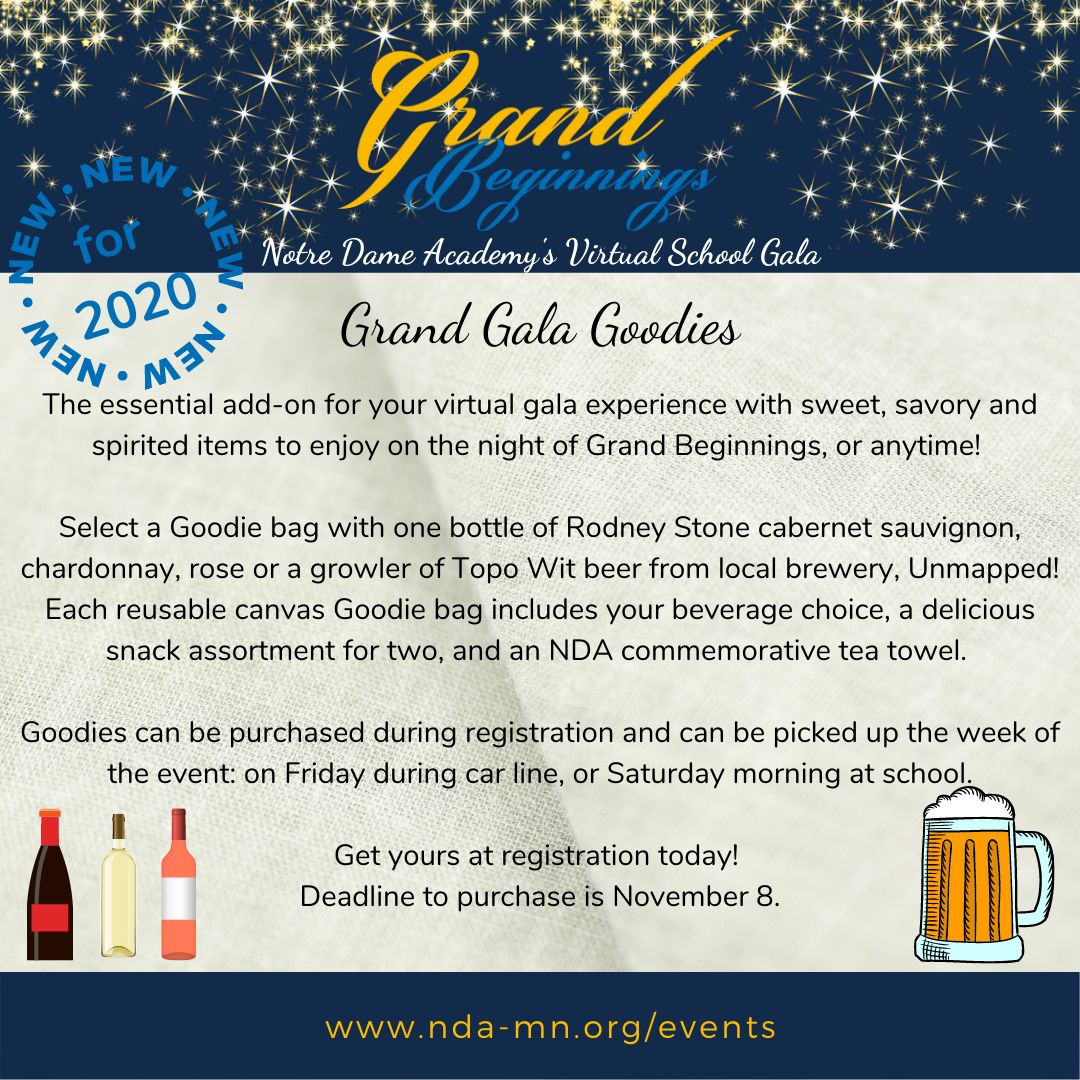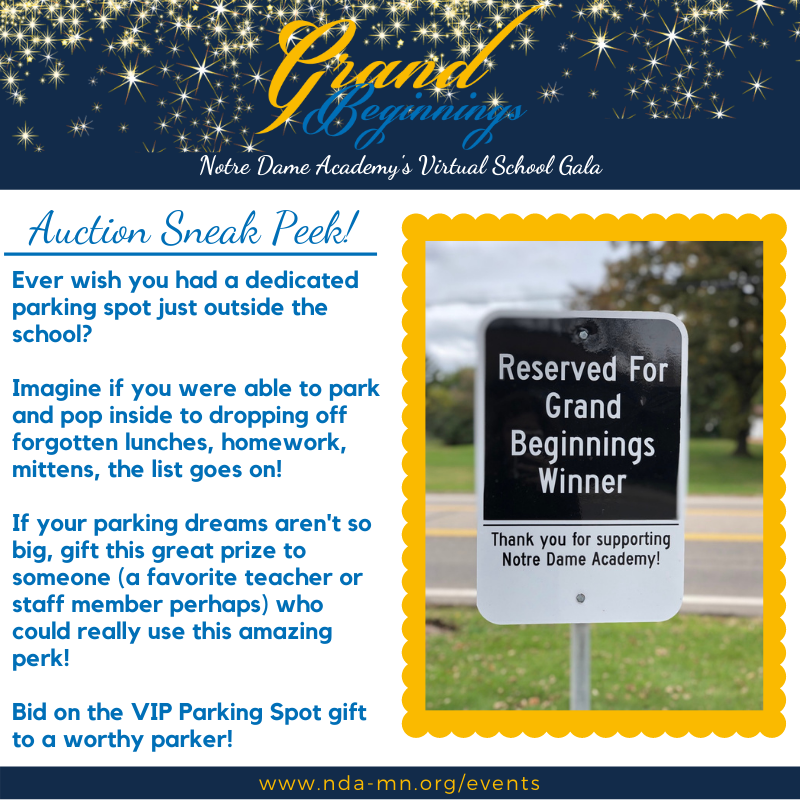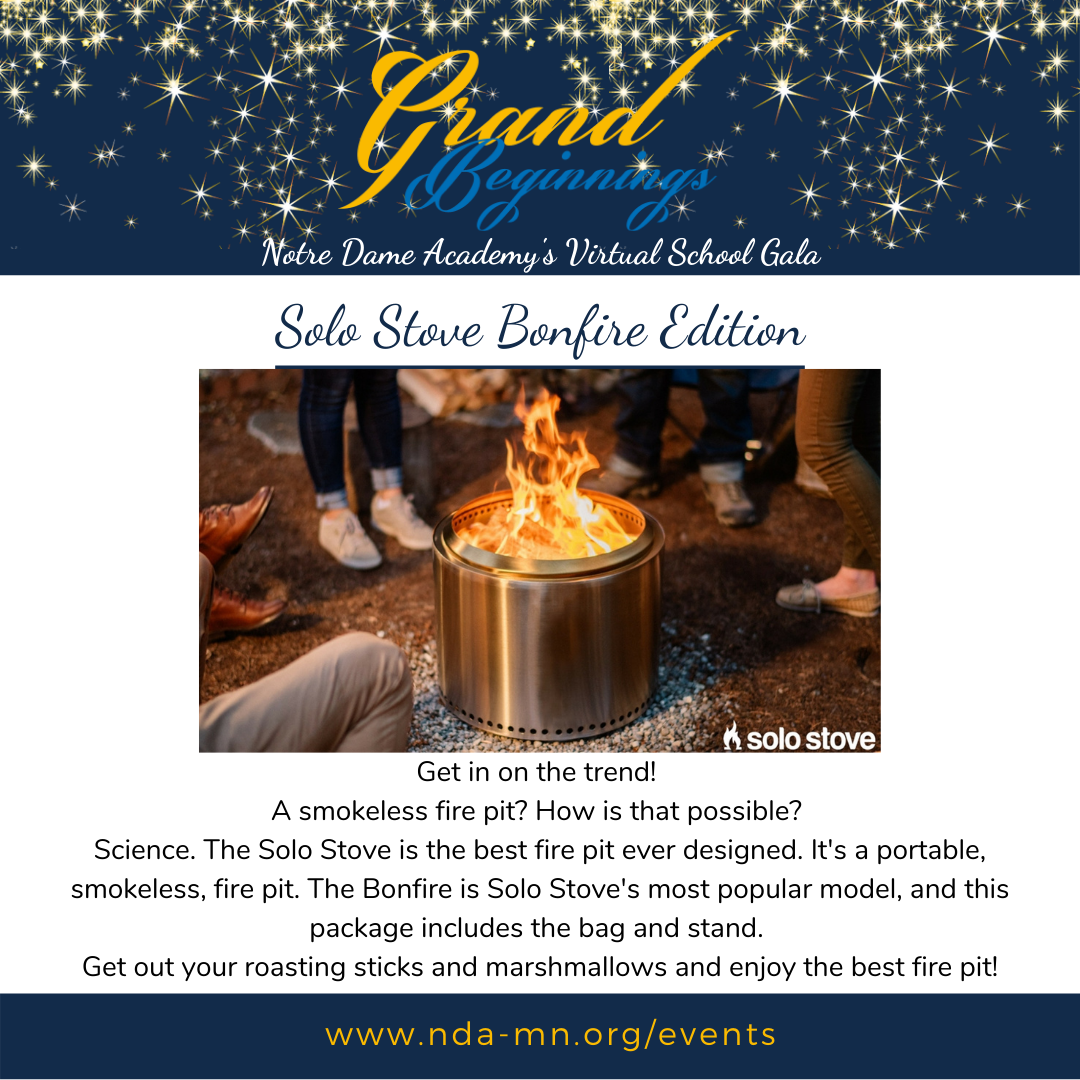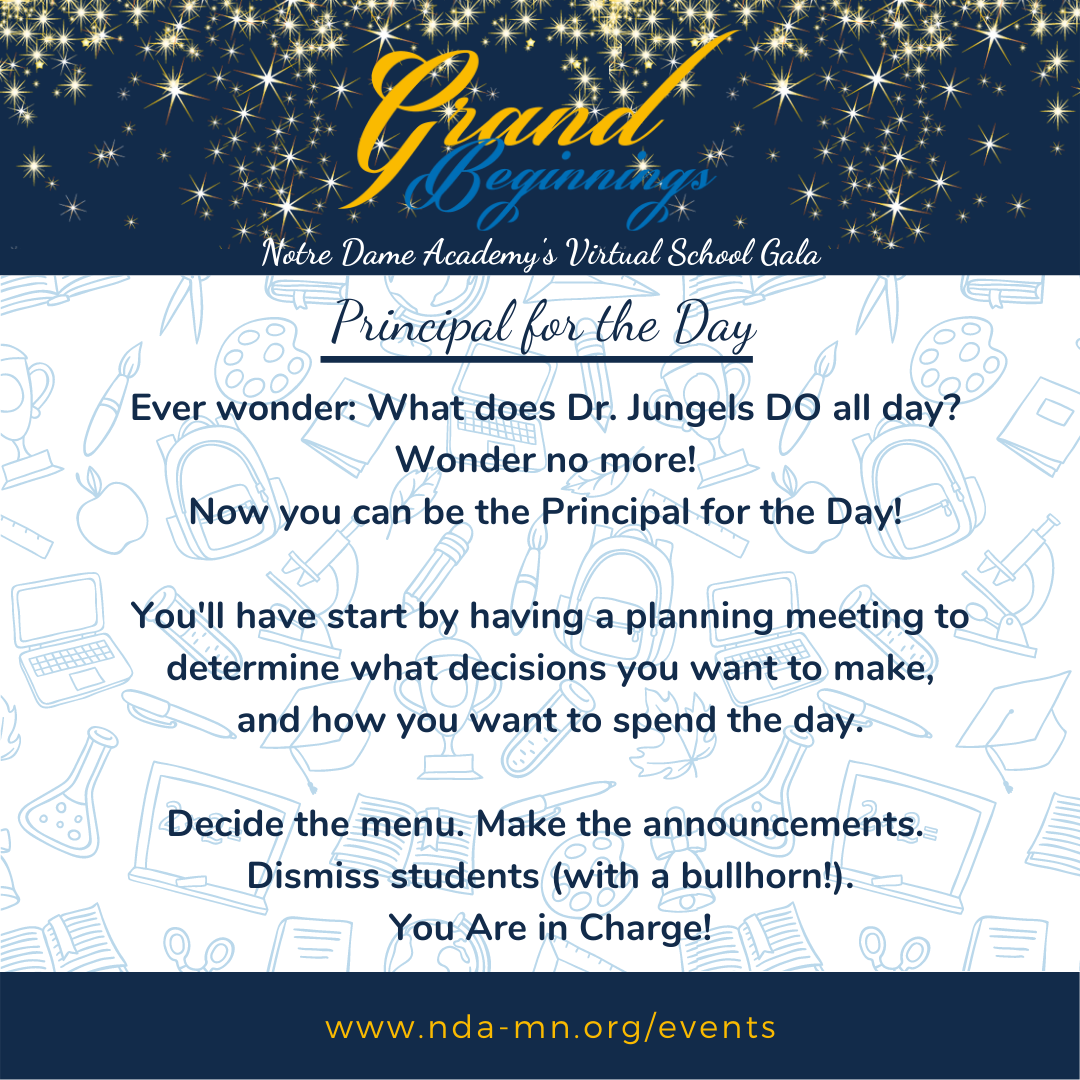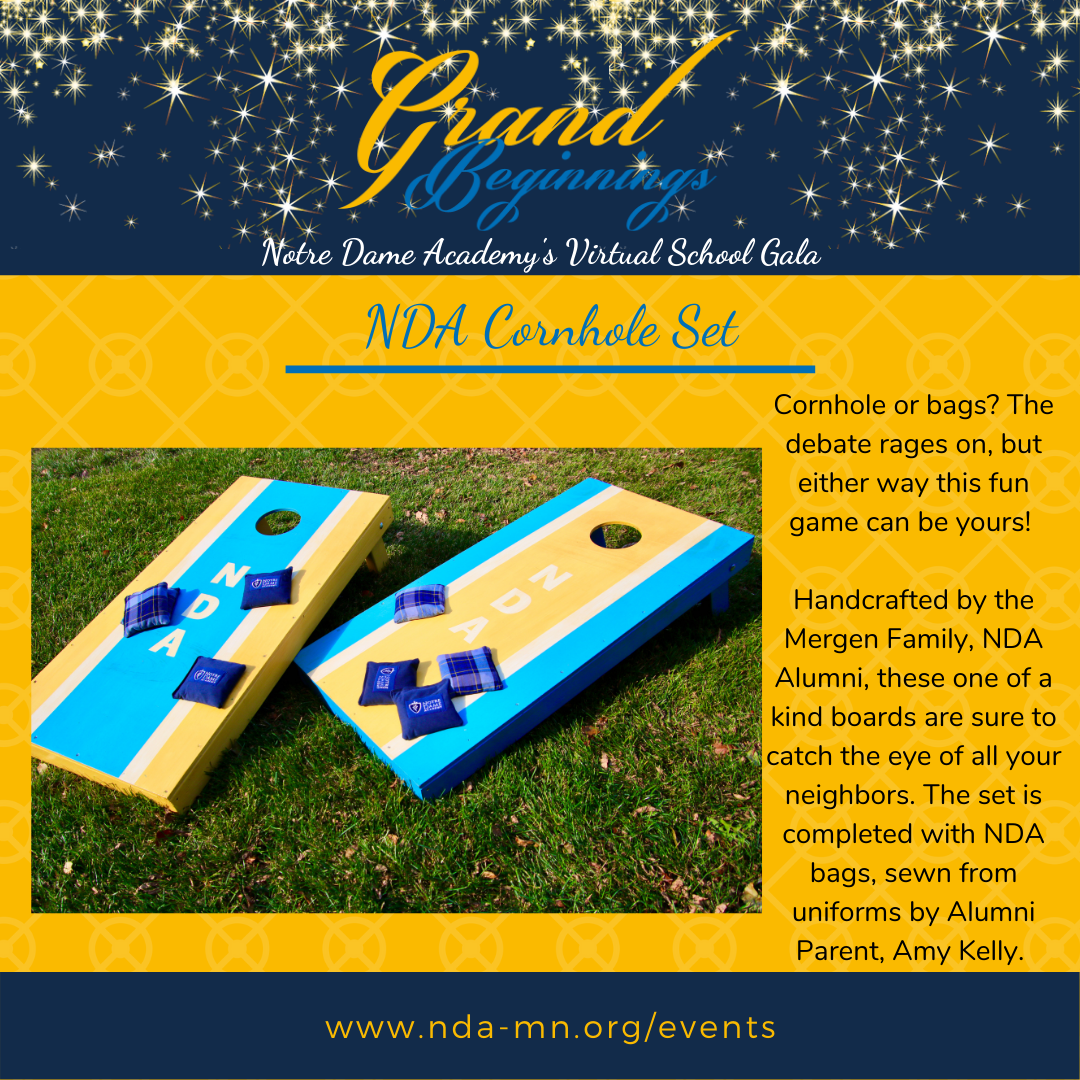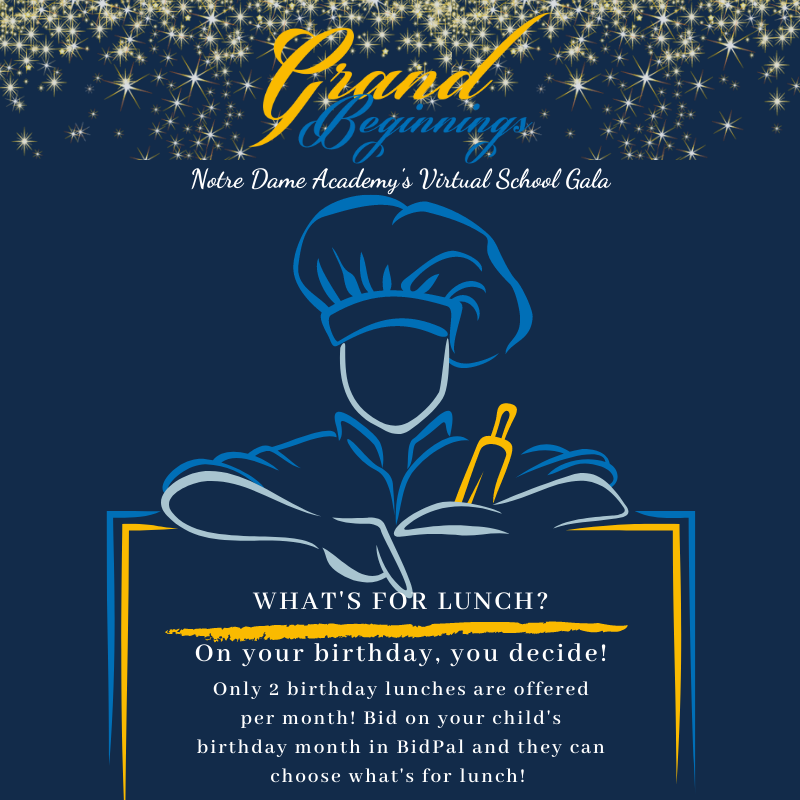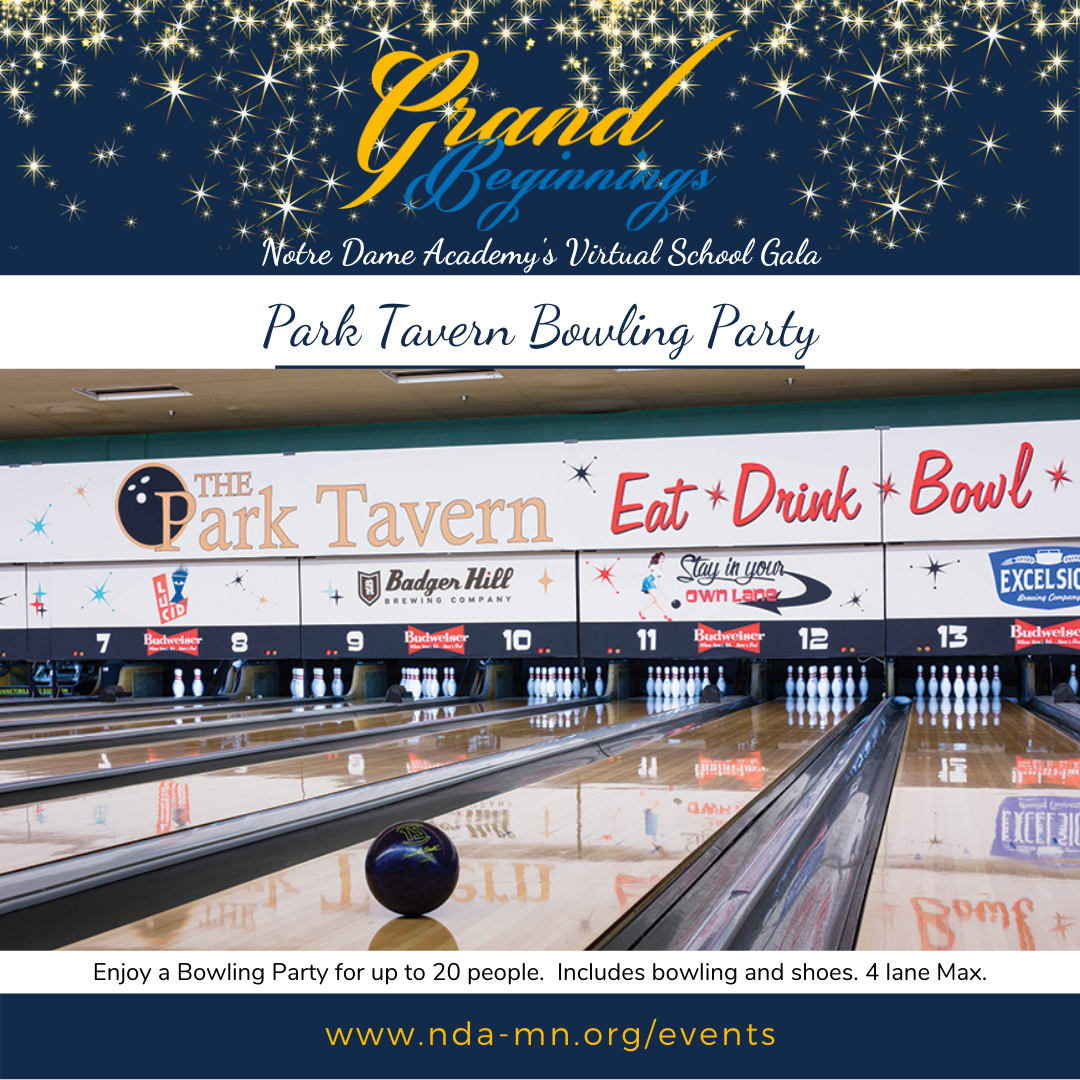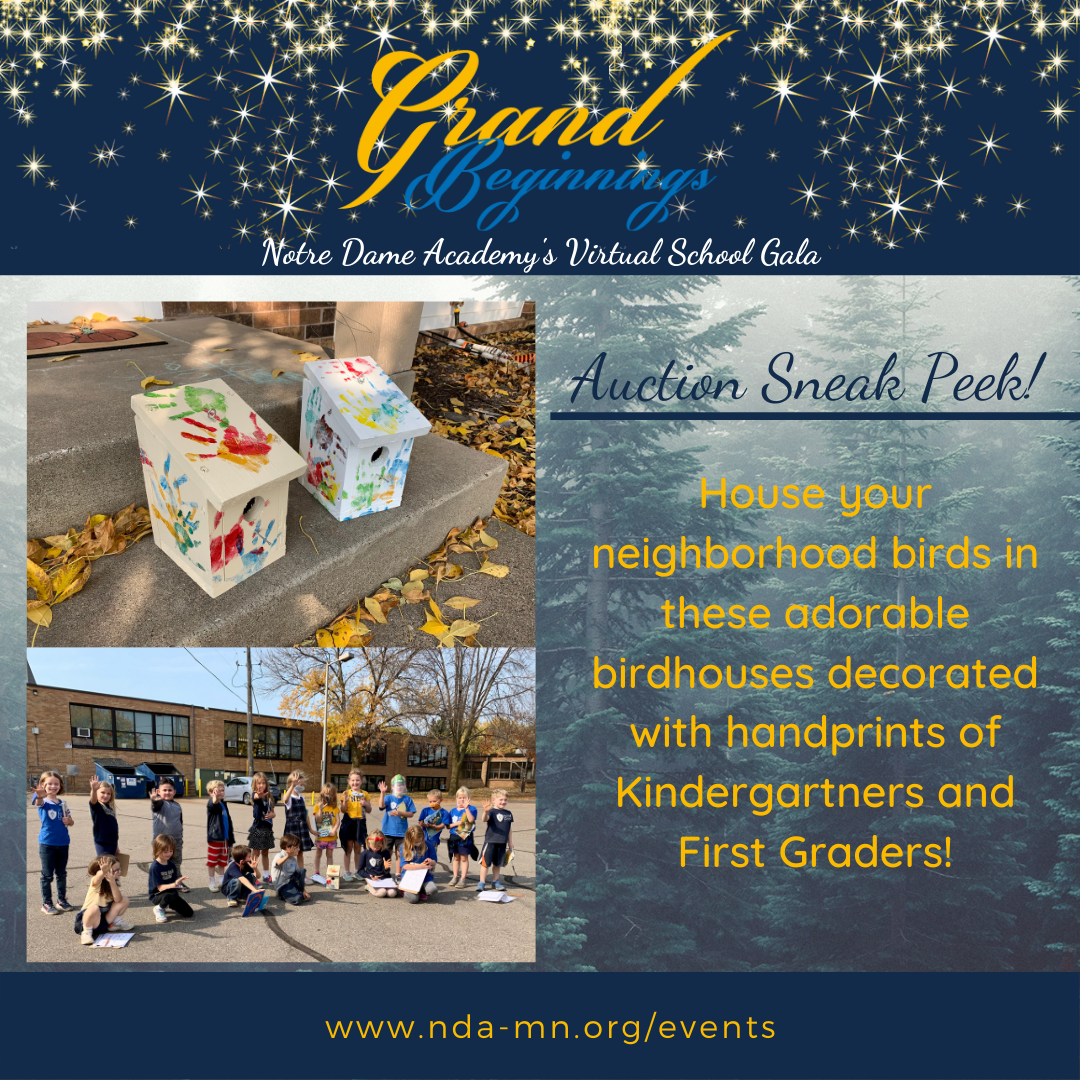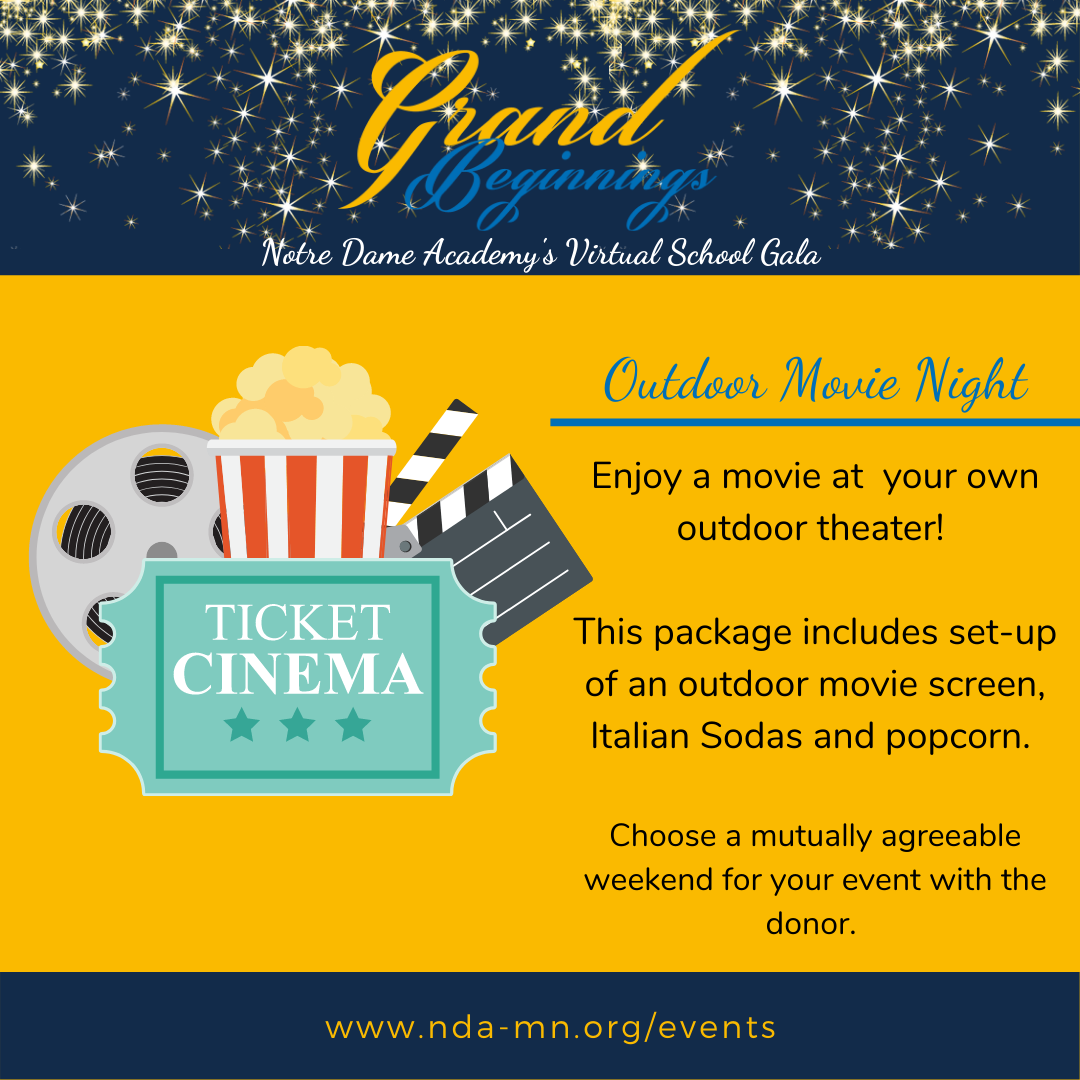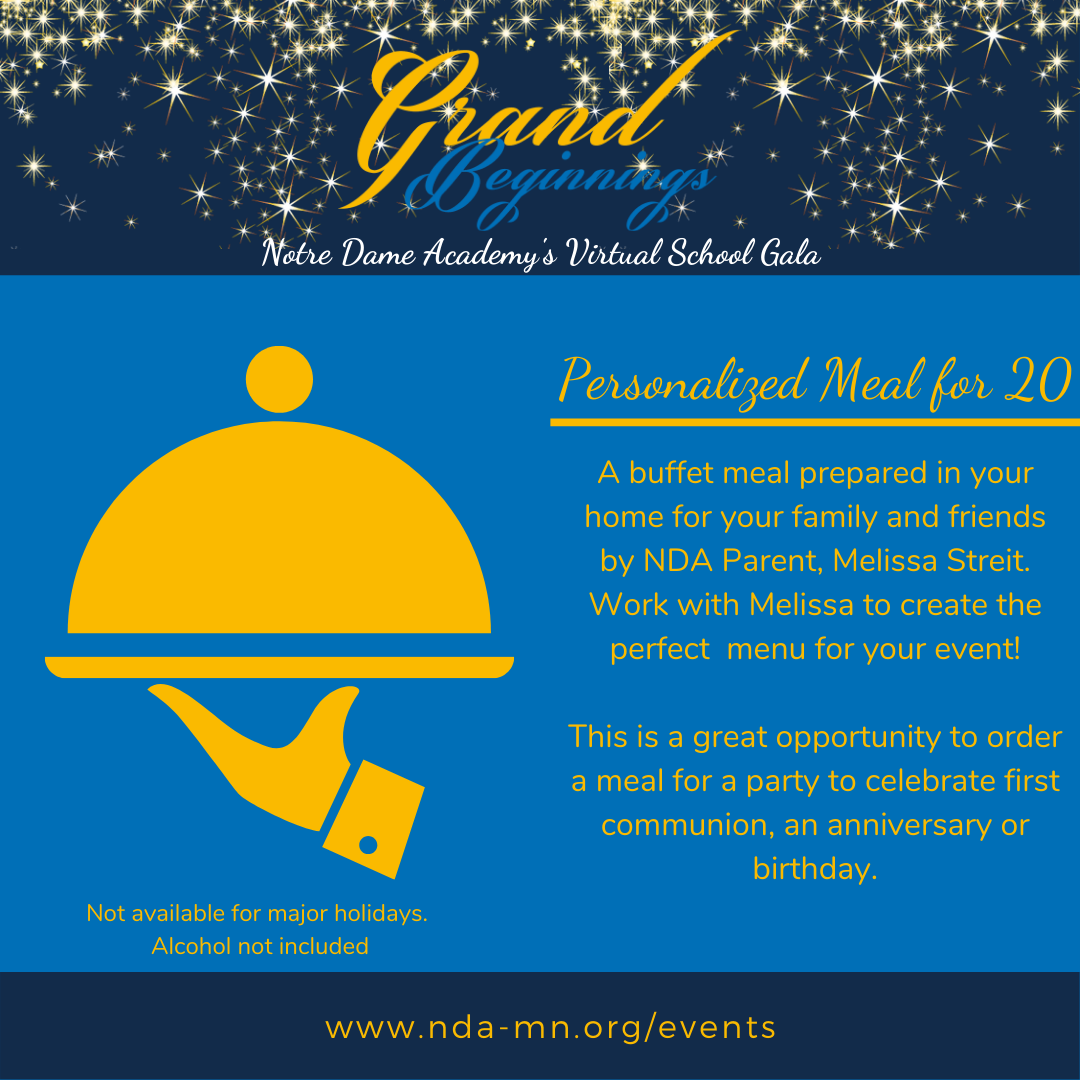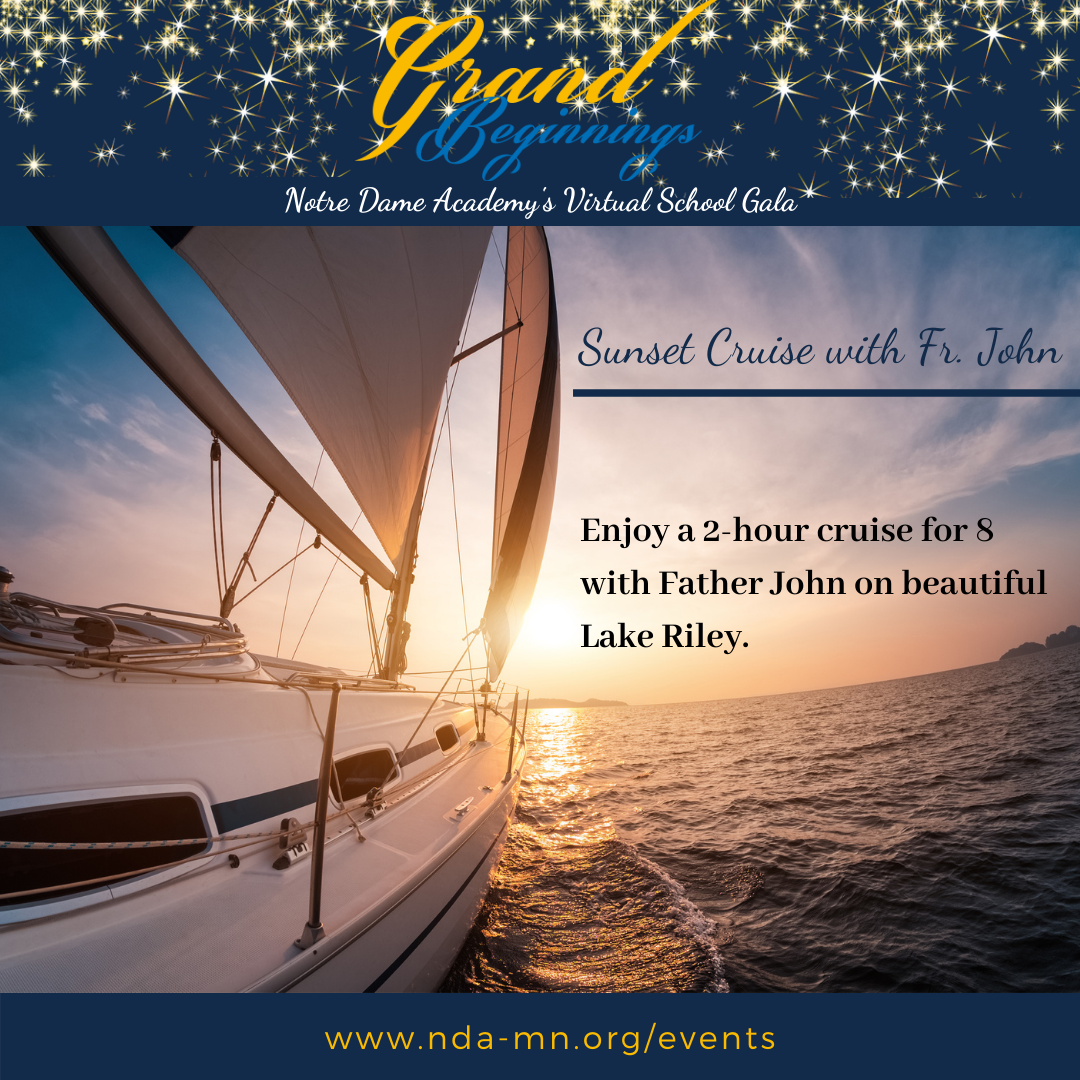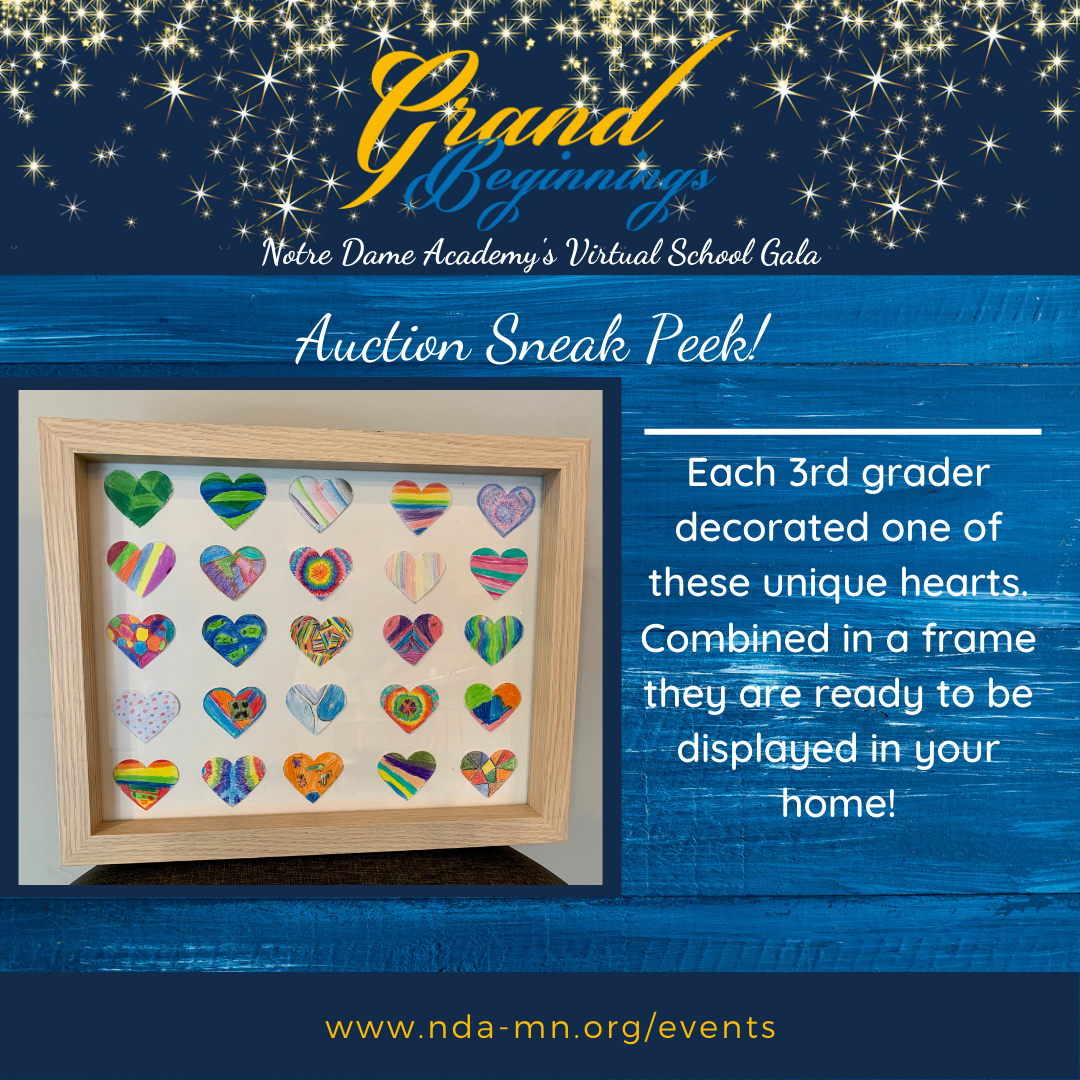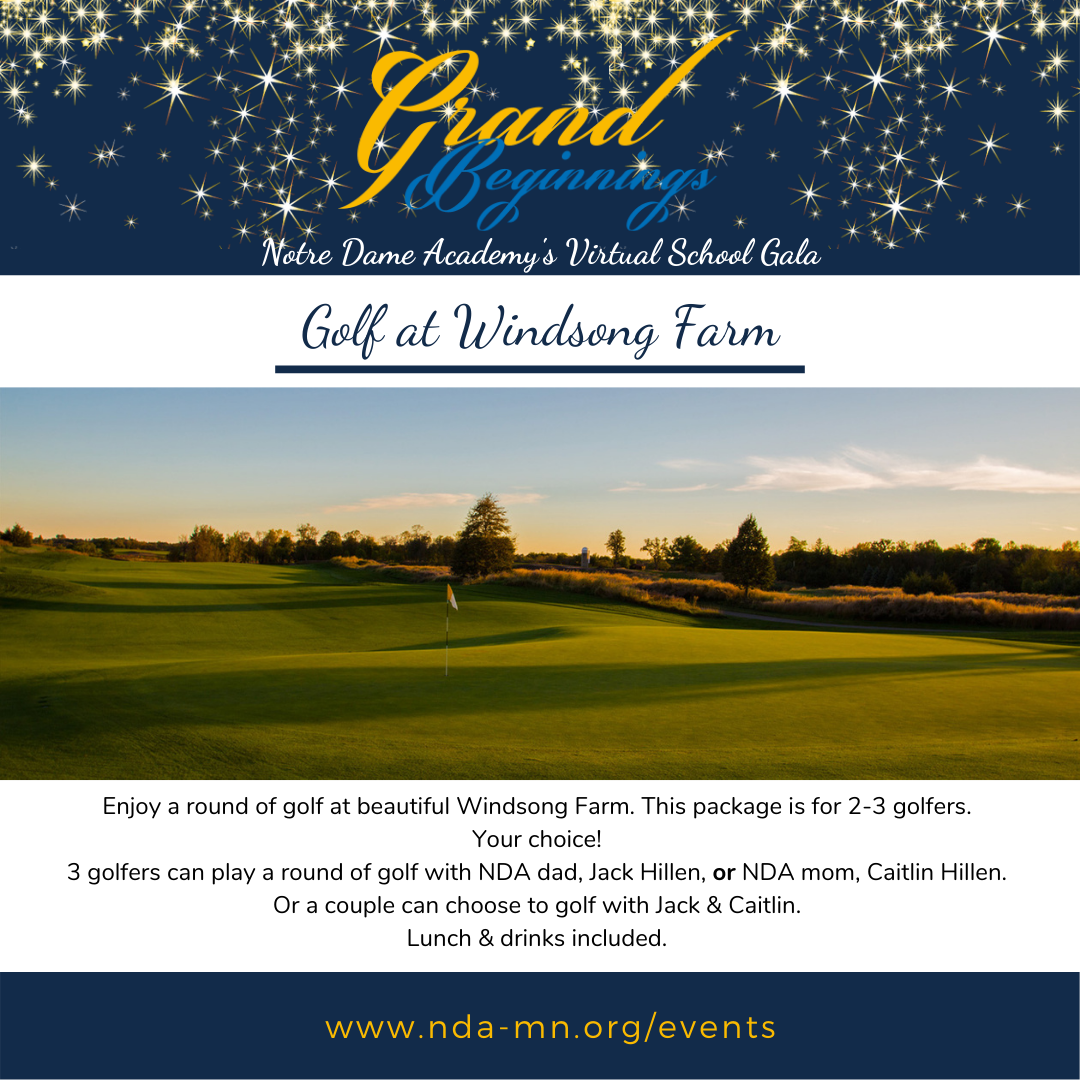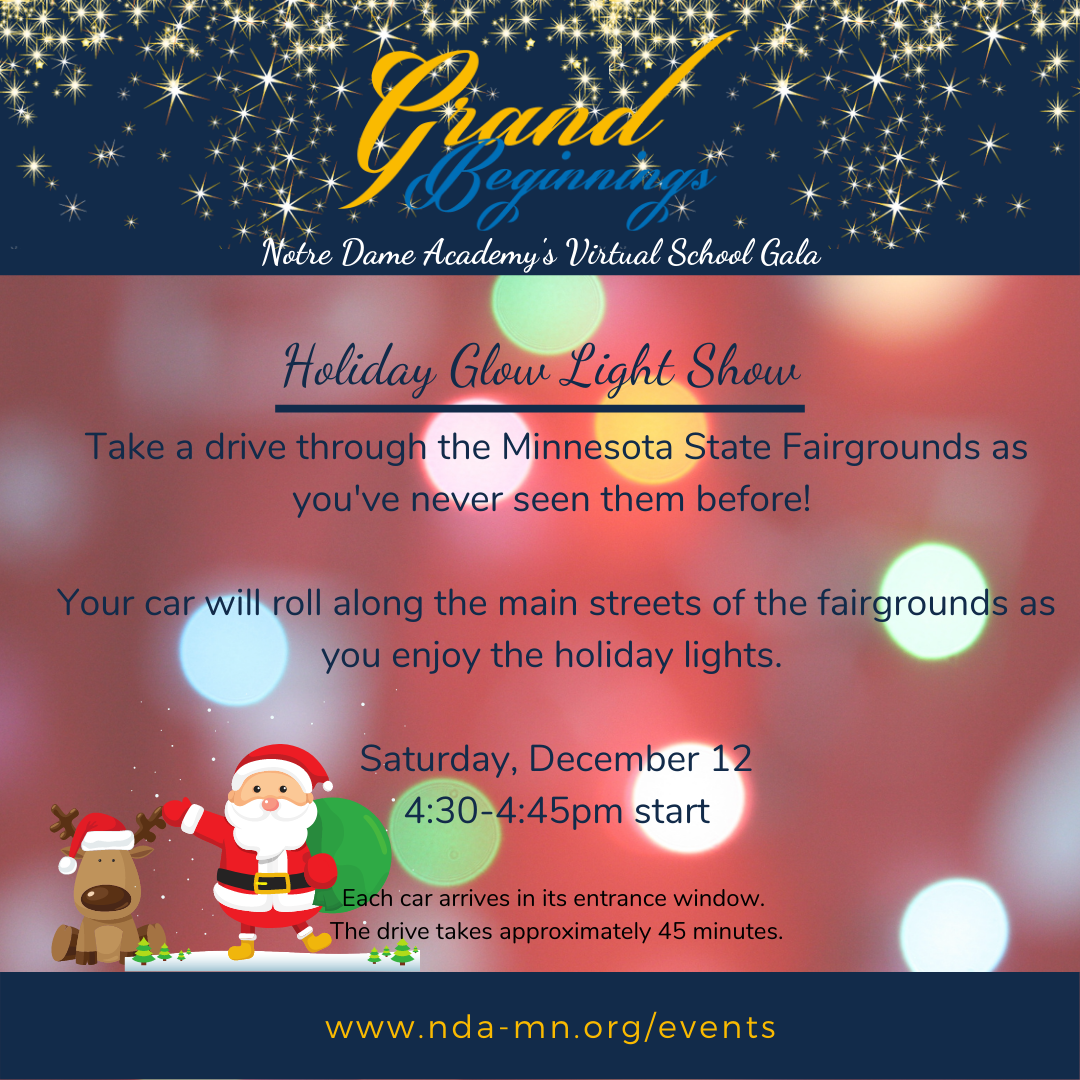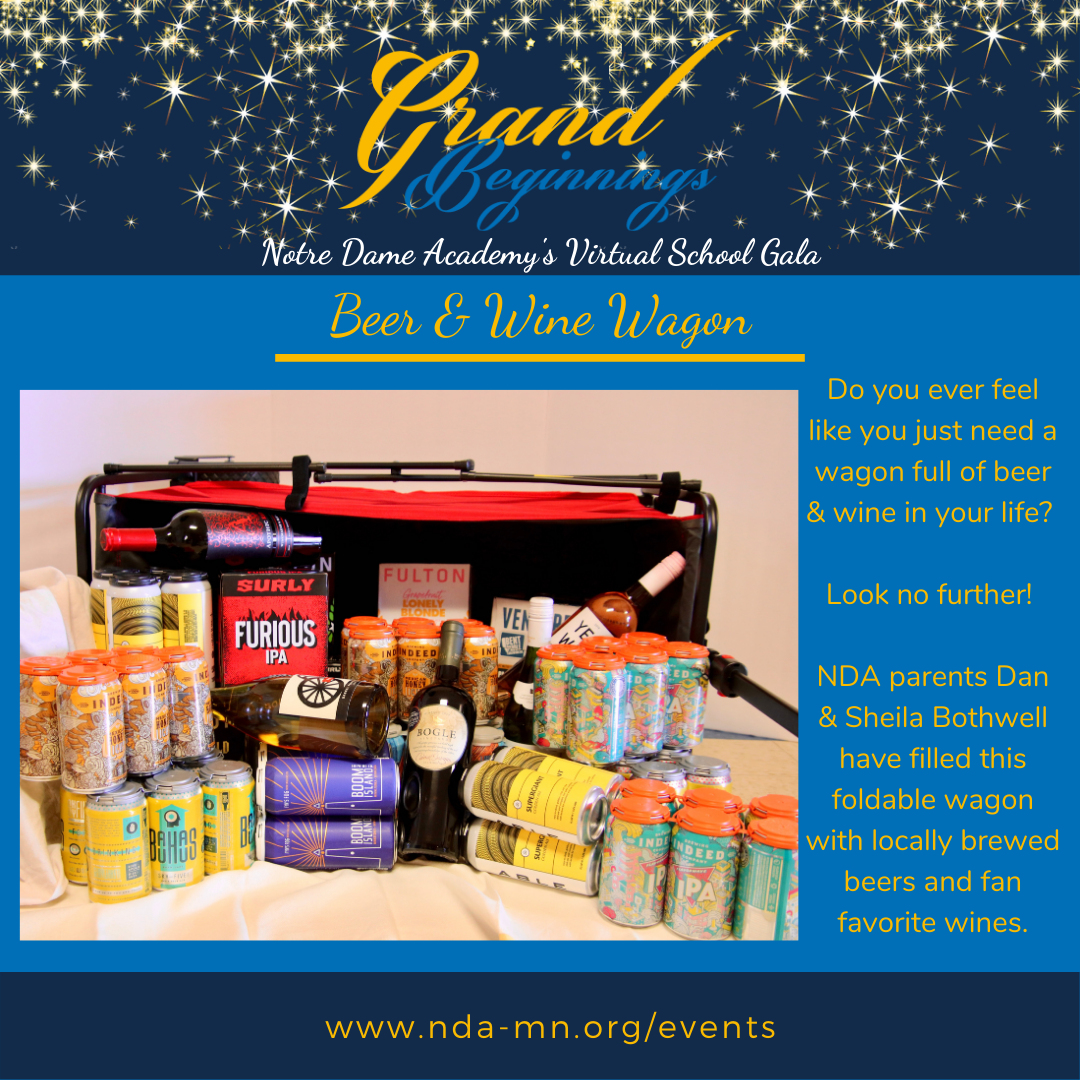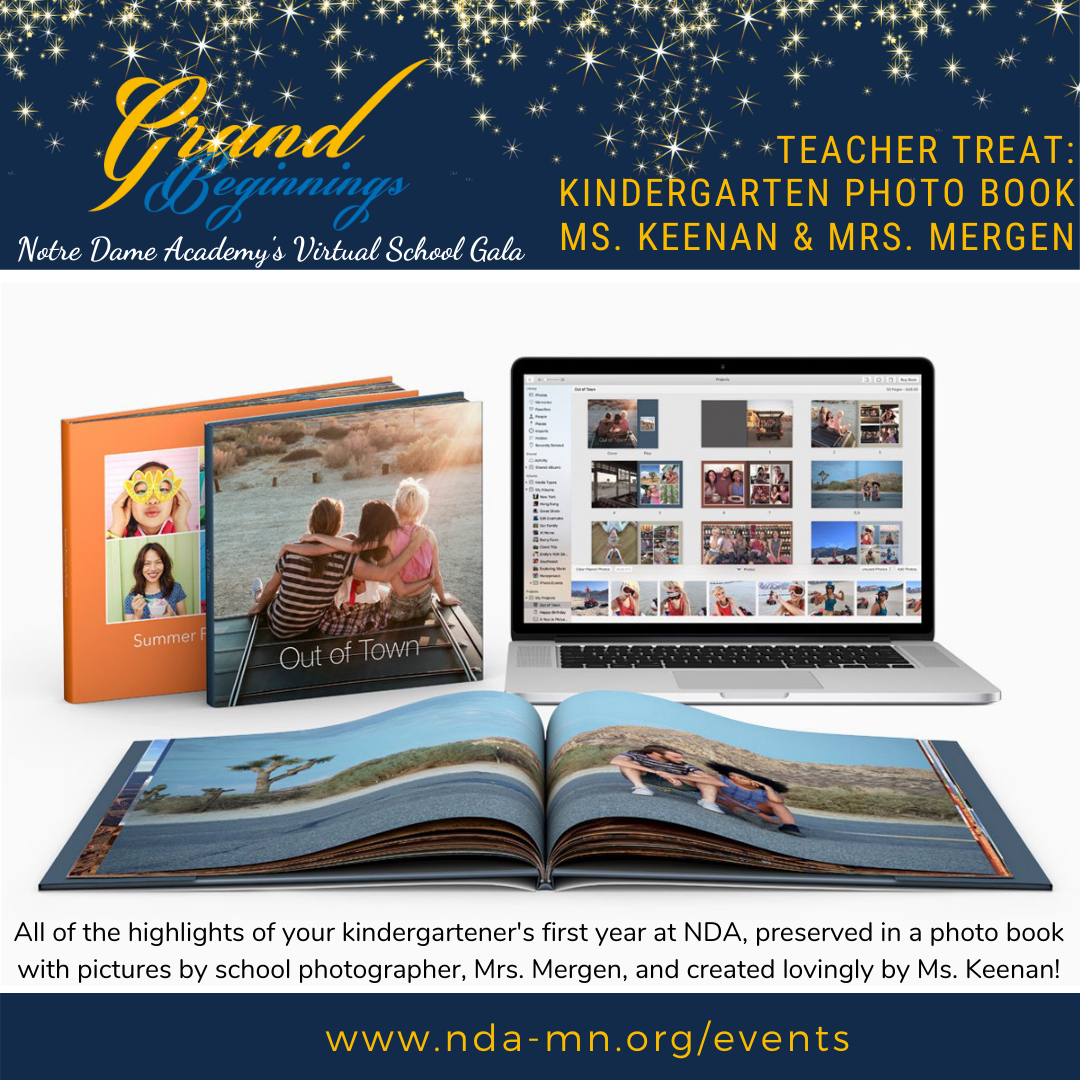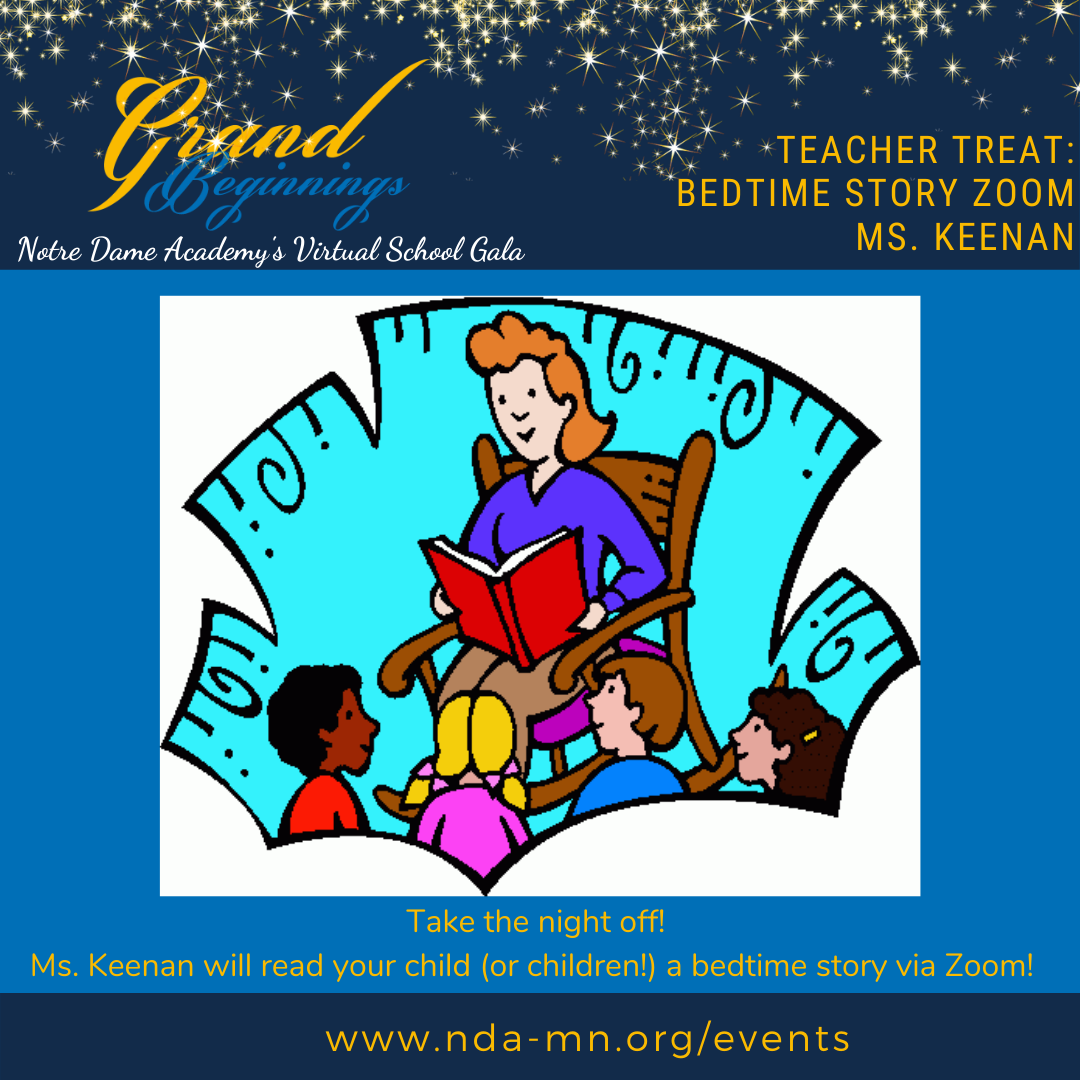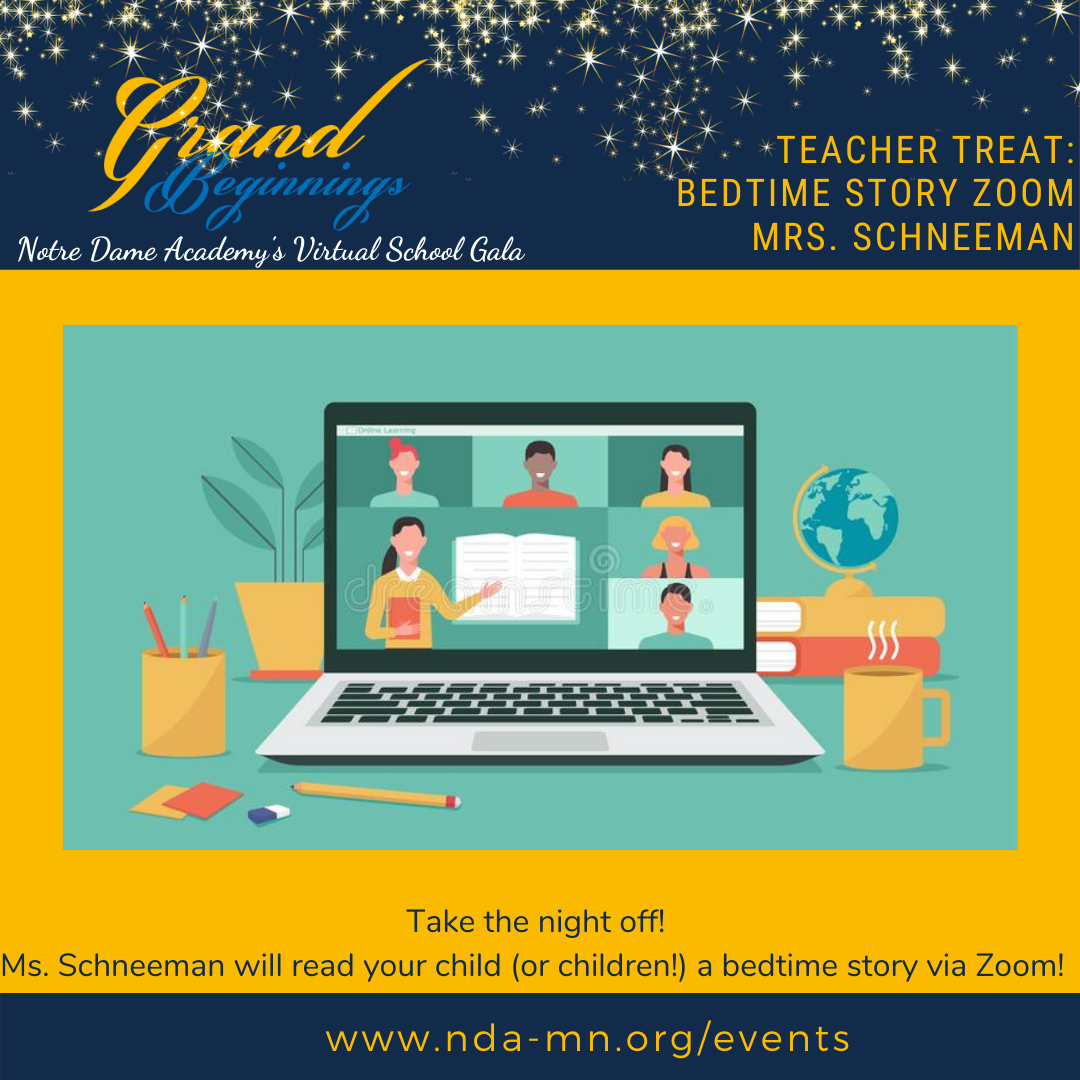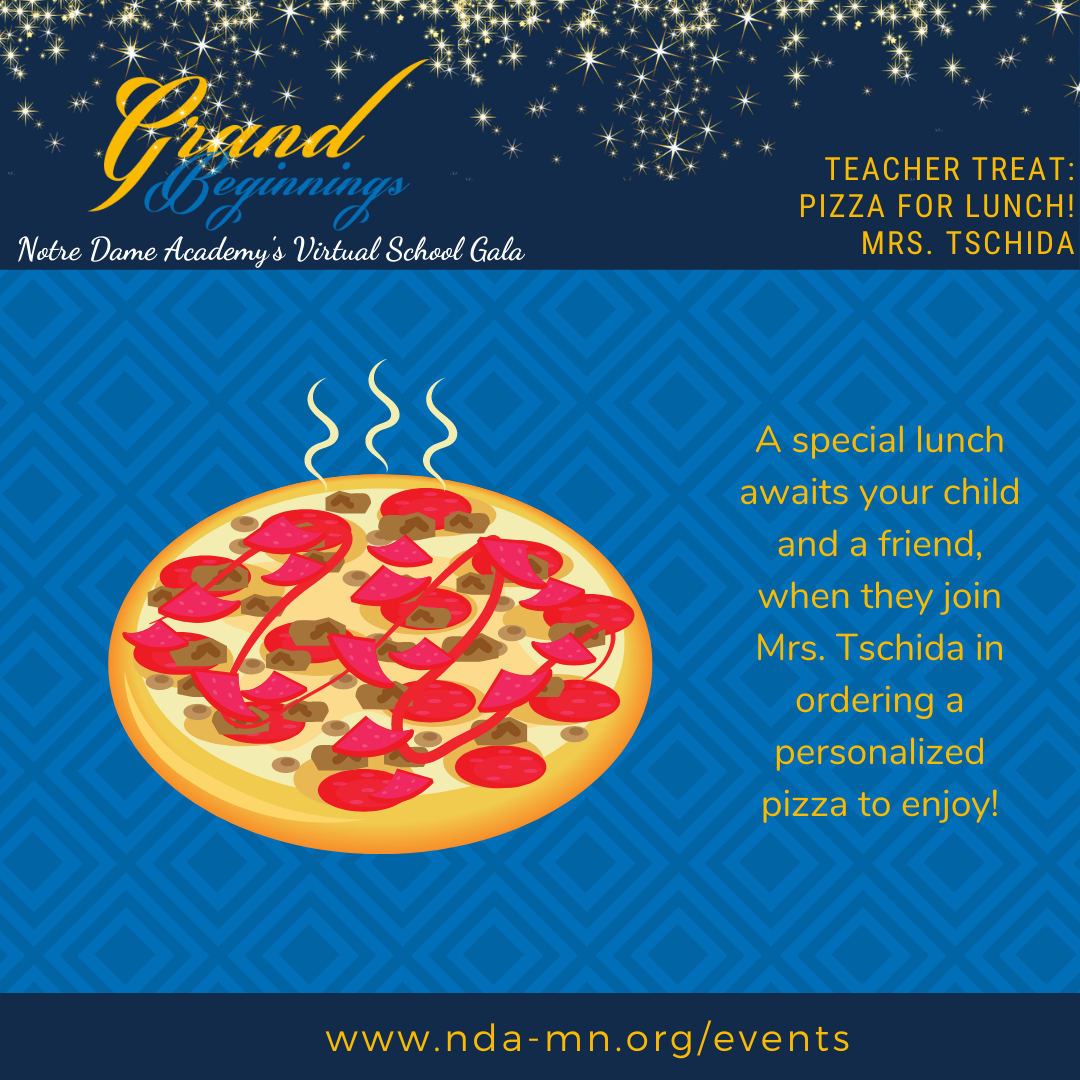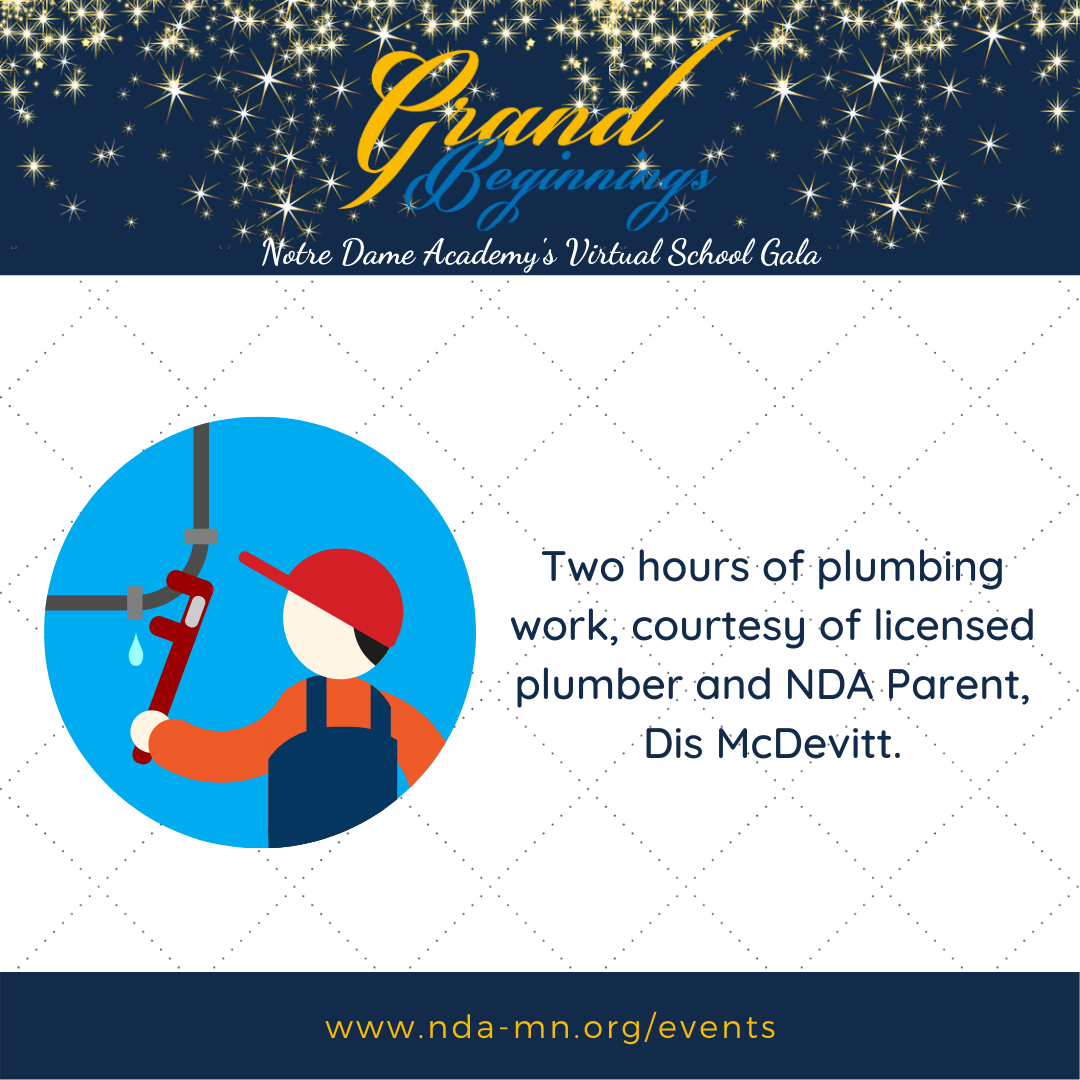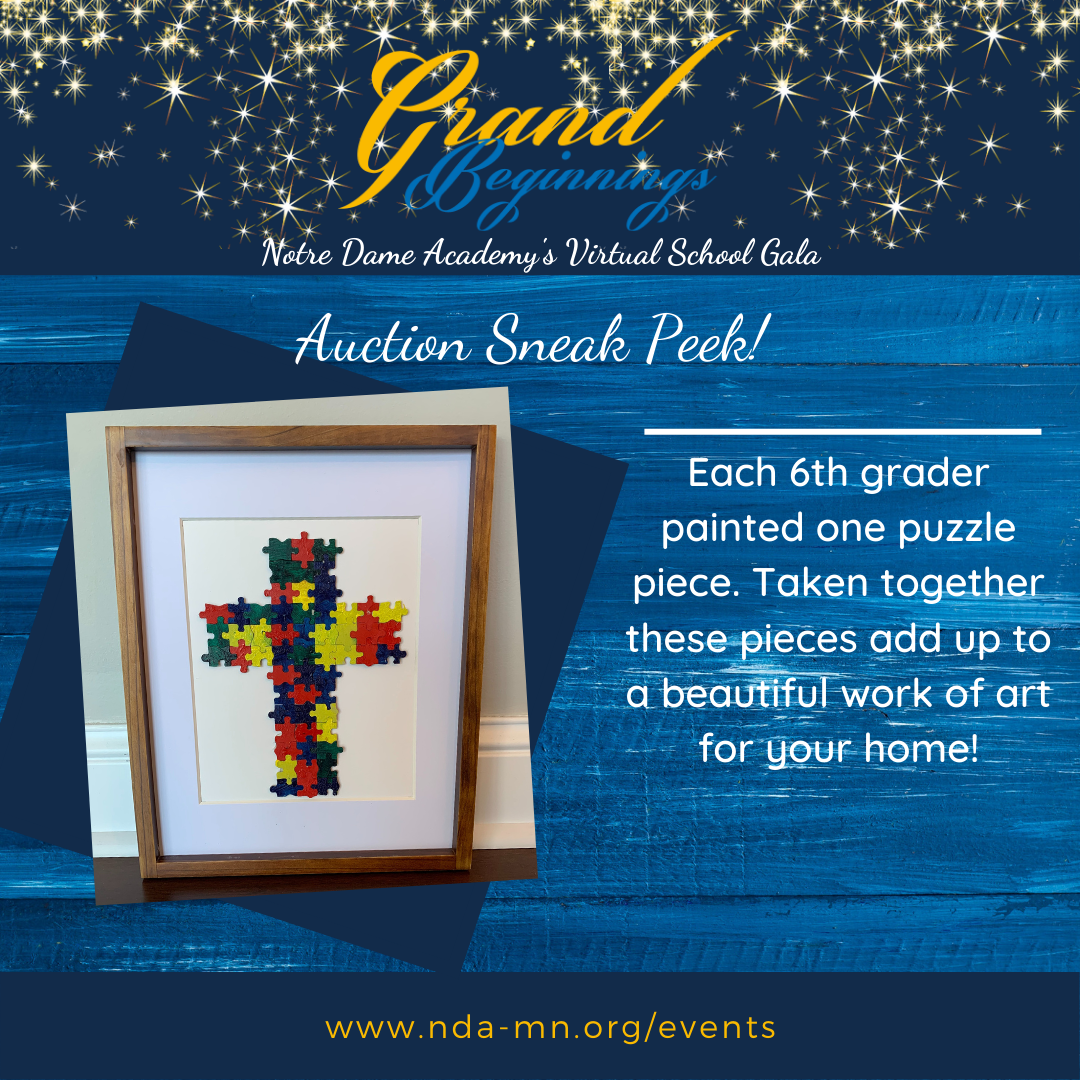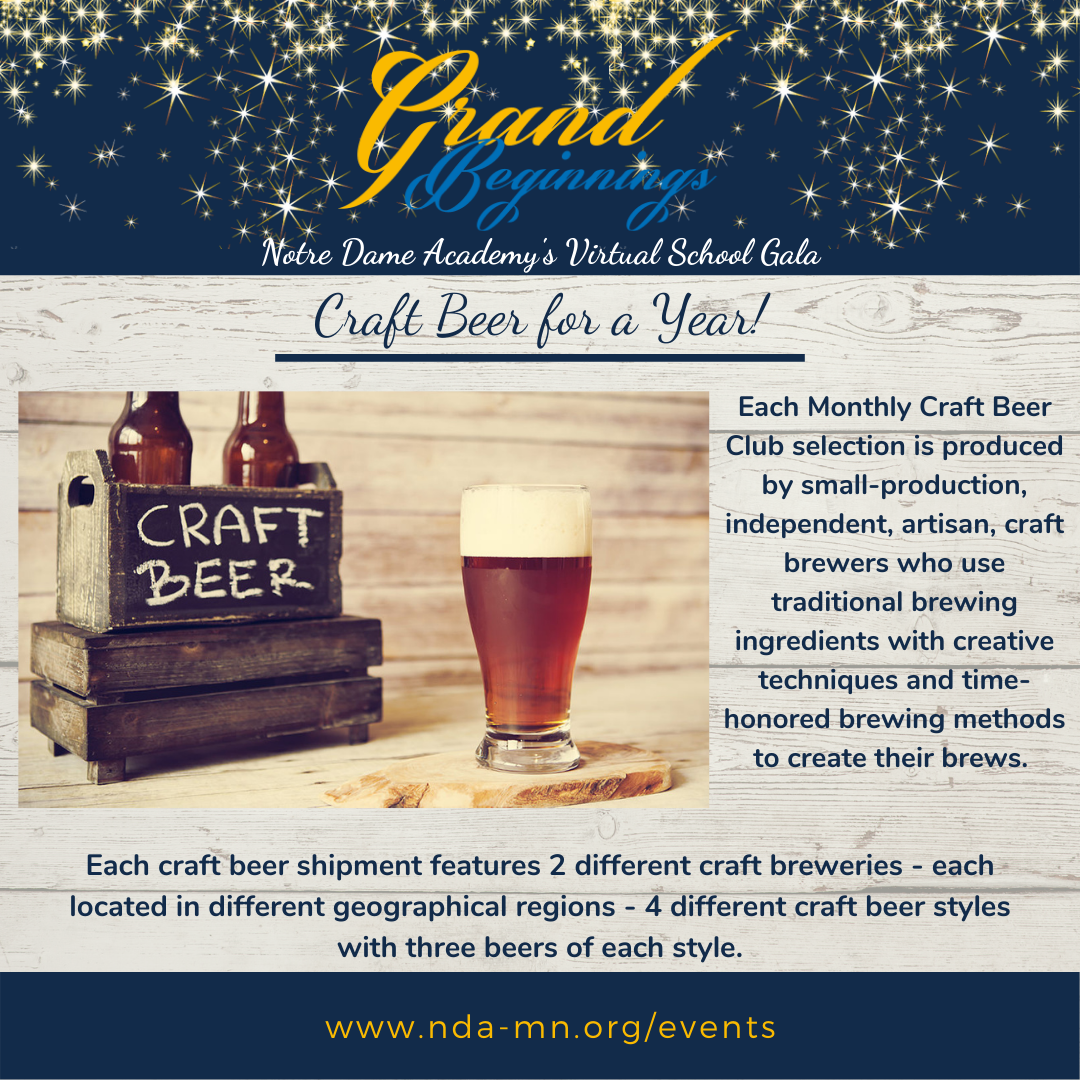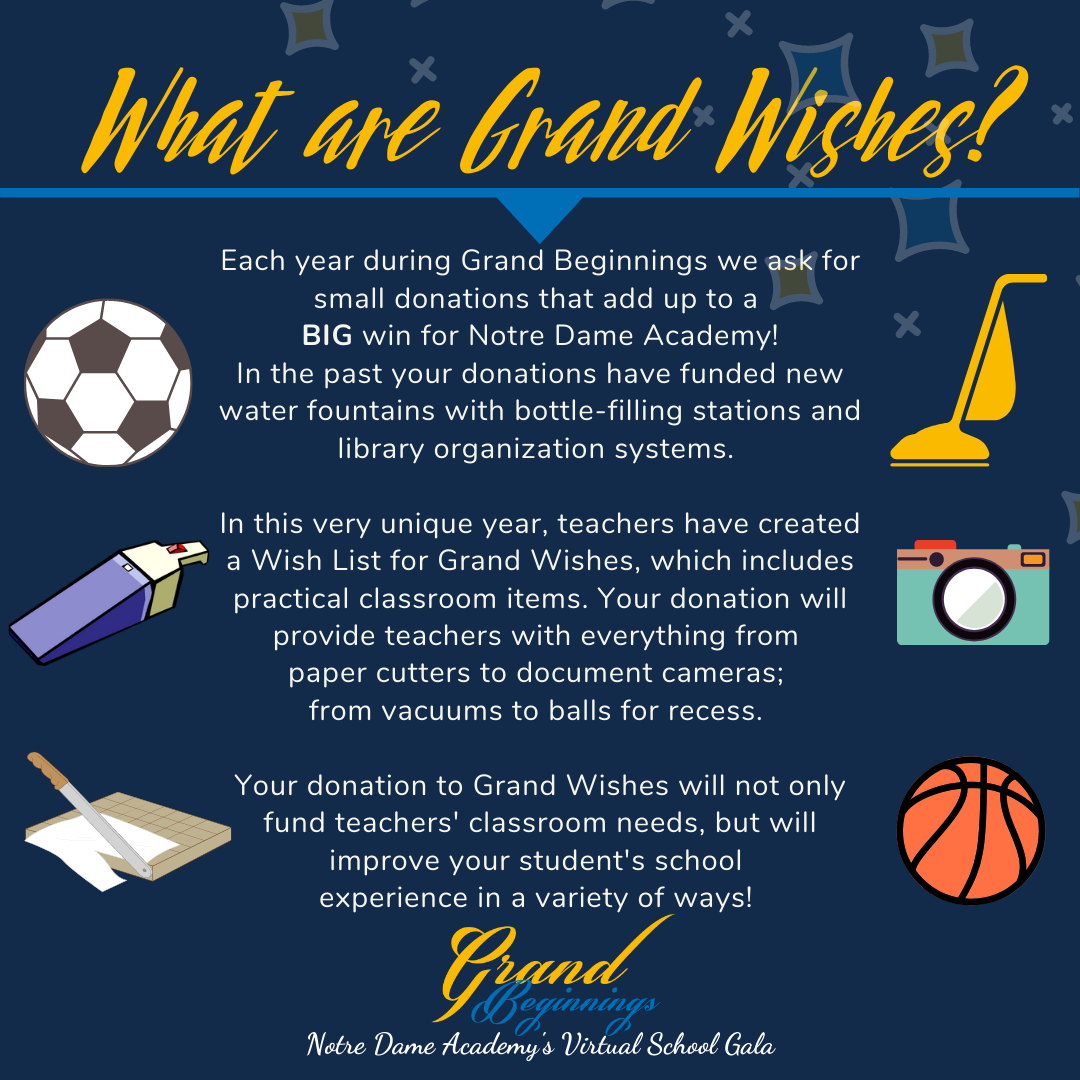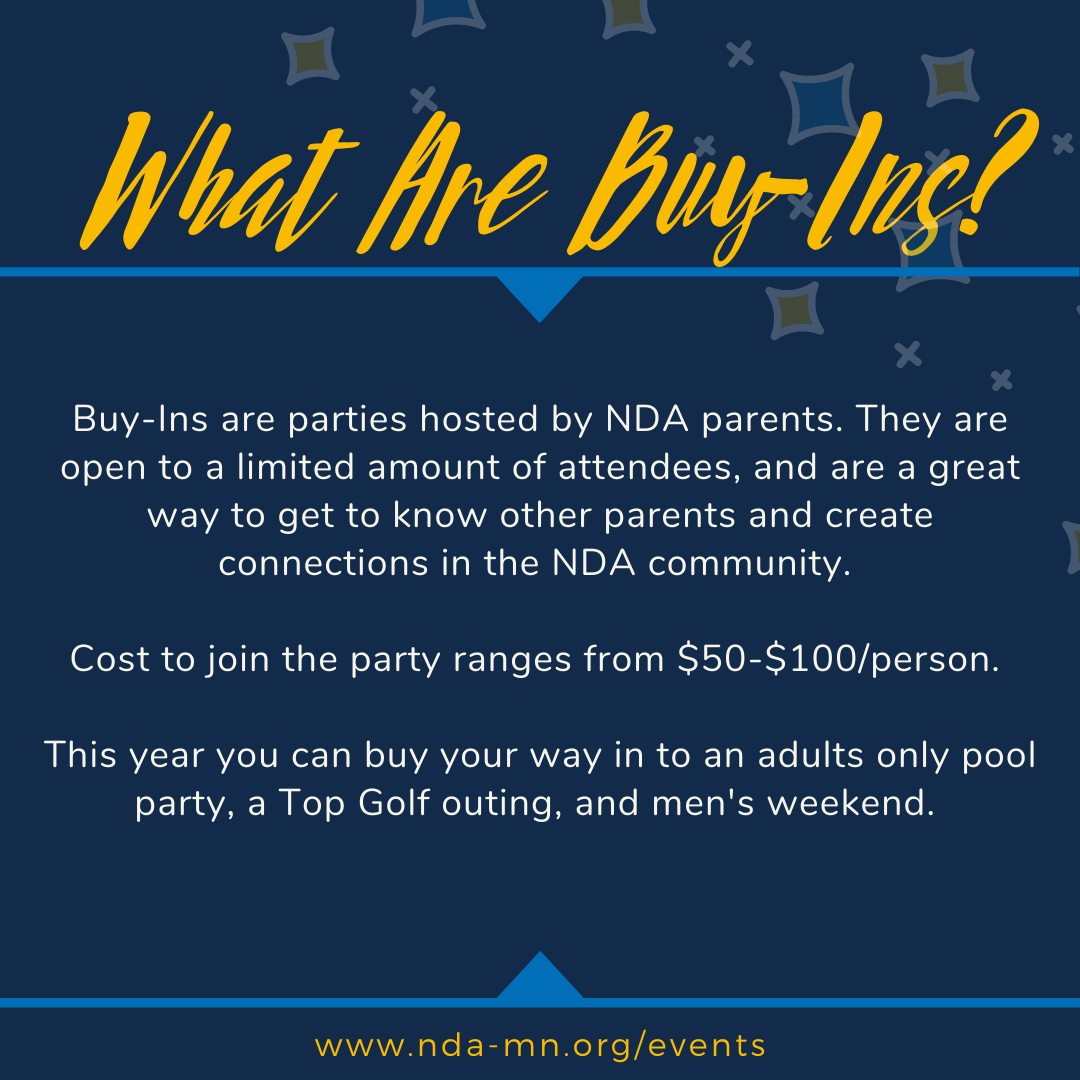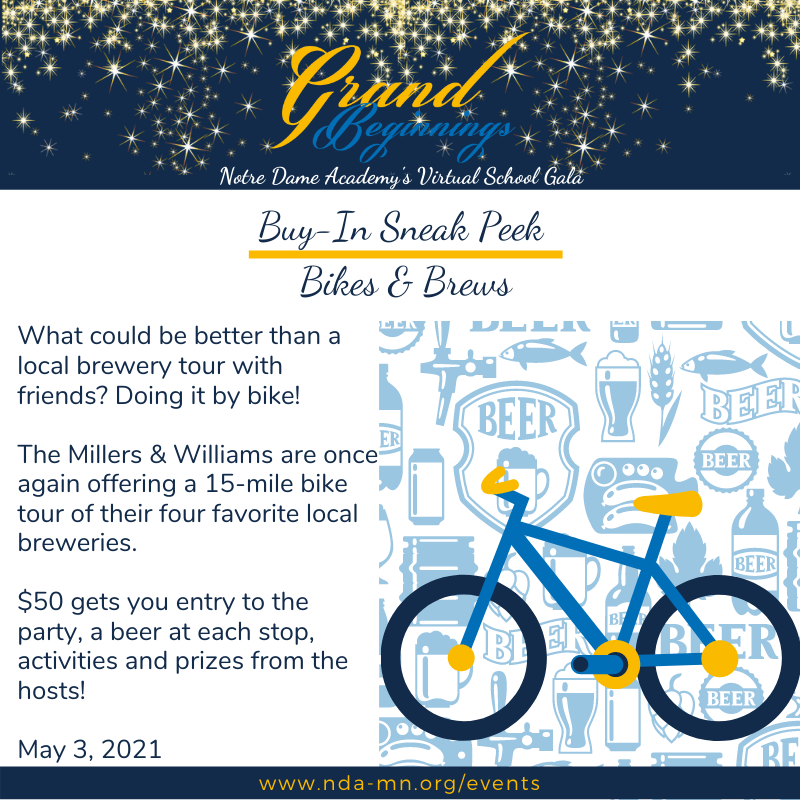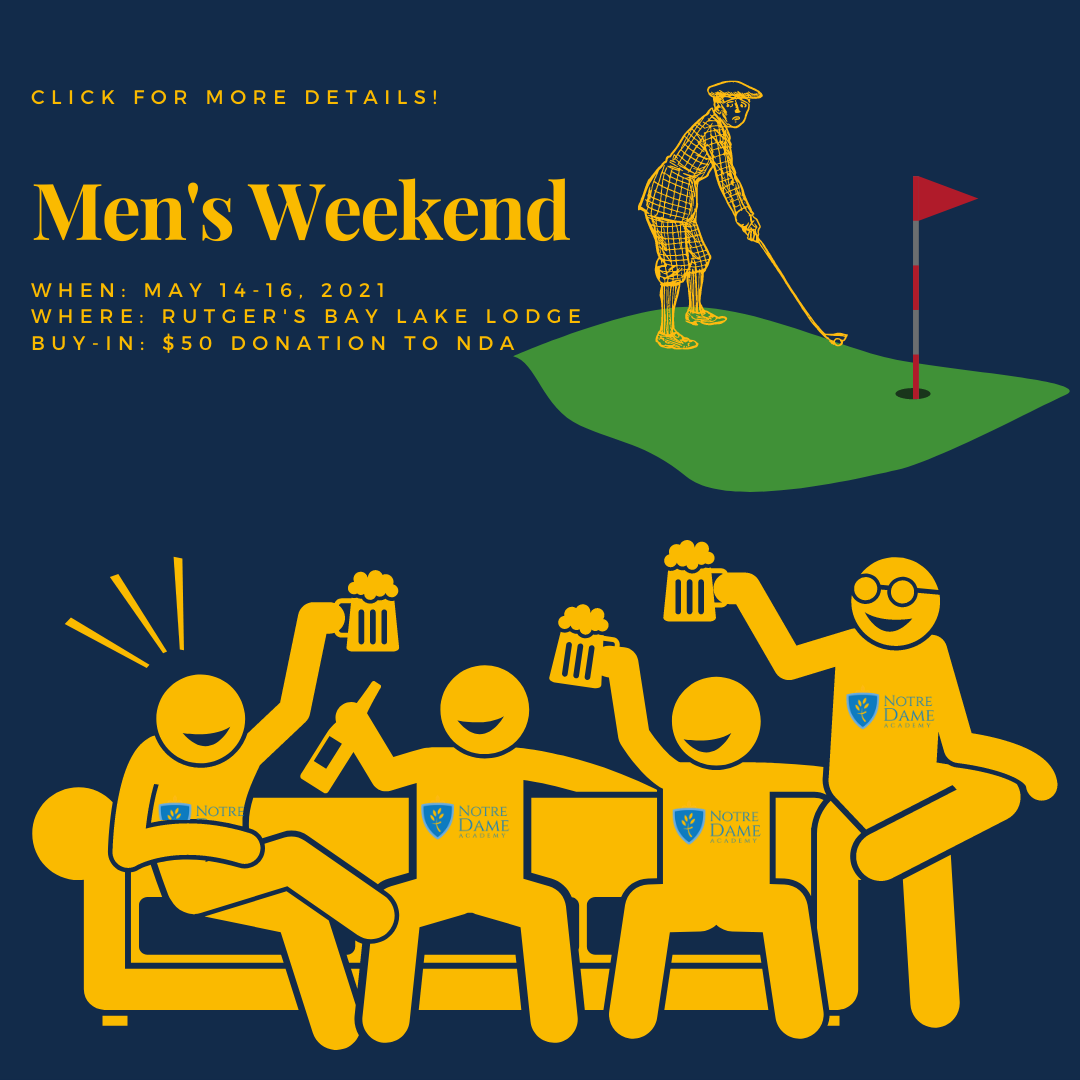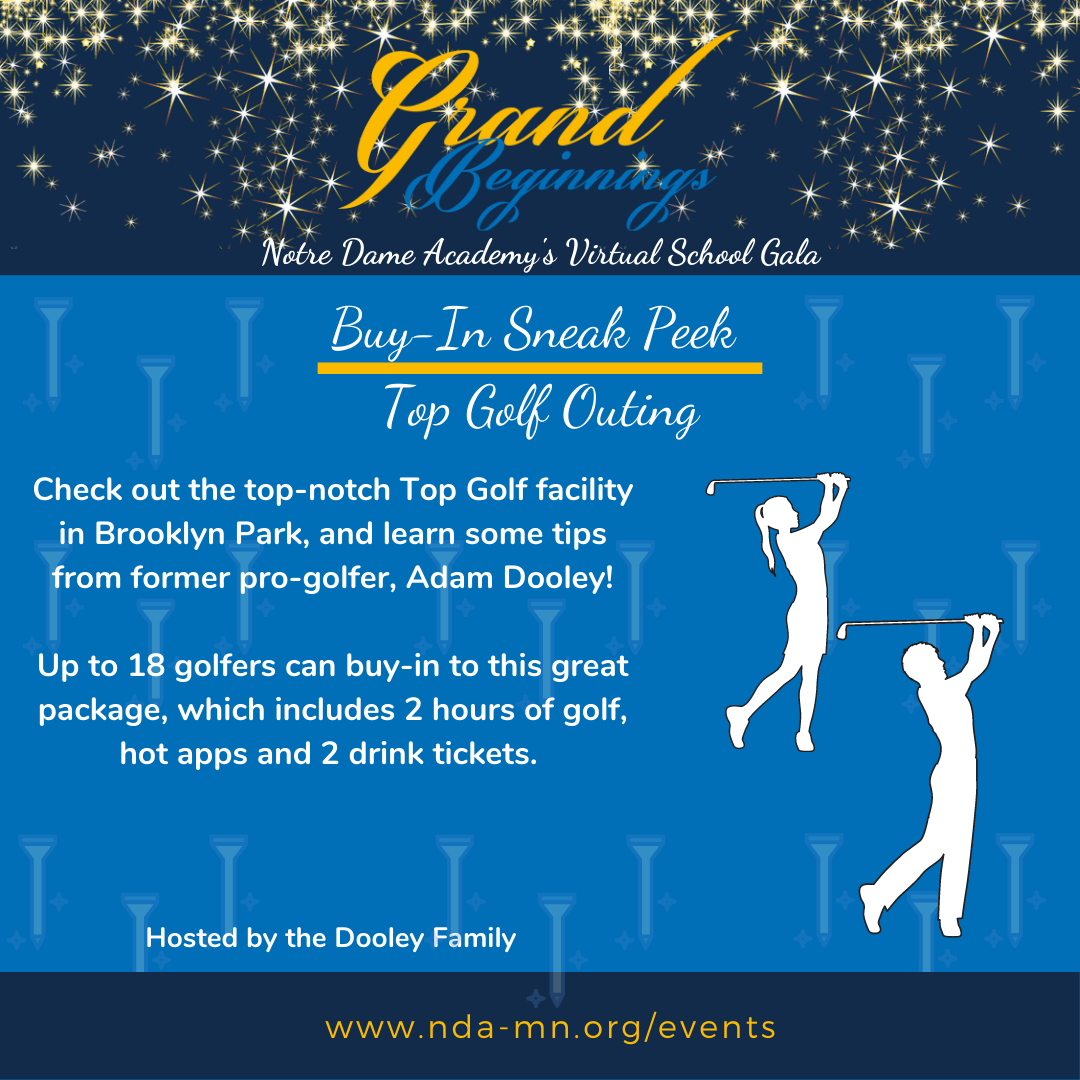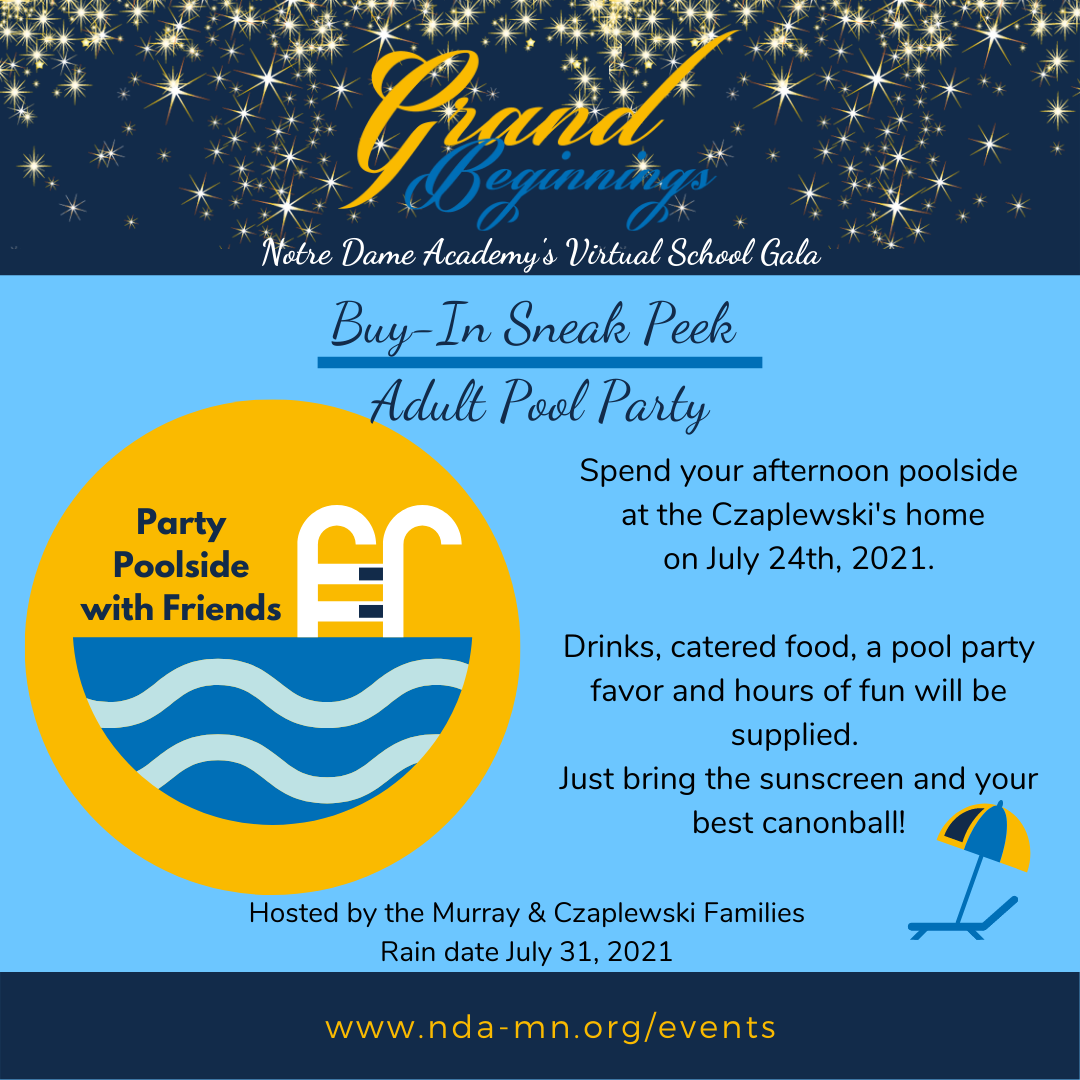 Volunteer
Volunteers are the backbone of many great NDA events. If you would like to volunteer, we have a role for you! Whether you have 2 hours or 20 hours, we can use your talents on our team.
There are numerous ways to be involved with Grand Beginnings, contact the office or one of our coordinators today at lflom@nda-mn.org, vpritchard@gmail.com, jodie.e.murray@gmail.com, or caitlinhillen@gmail.com.
Donation Opportunities
If you don't have time to volunteer, please consider giving towards our auction. We are always in need of new items to create packages for live and silent auctions. 
This year, the live auction committee is looking service donations. Examples include hours of plumbing, landscaping, and design, etc. Any outdoor or sporting items are needed as well. If you don't have access to any donatable items, but still want to donate, please consider donating cash! 
Our silent auction committee has created an Amazon Wishlist of items they would love to include in silent auction baskets. Visit the page, purchase a gift and it will be shipped to the school for use in the Silent Auction! 
If you have items you would like to donate, consider doing so during our Stop, Drop and Drive events! A silent auction team member will be waiting at the morning car lines to receive your donation item! Dates for 2020 are: Friday, October 23; Friday, October 30; and Wednesday, November 11.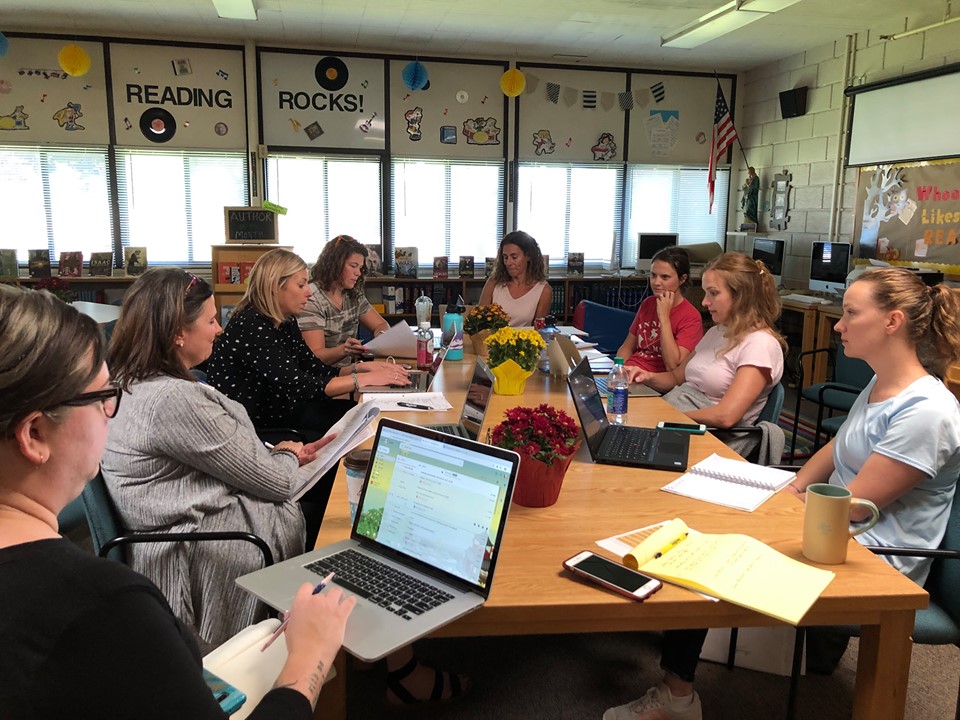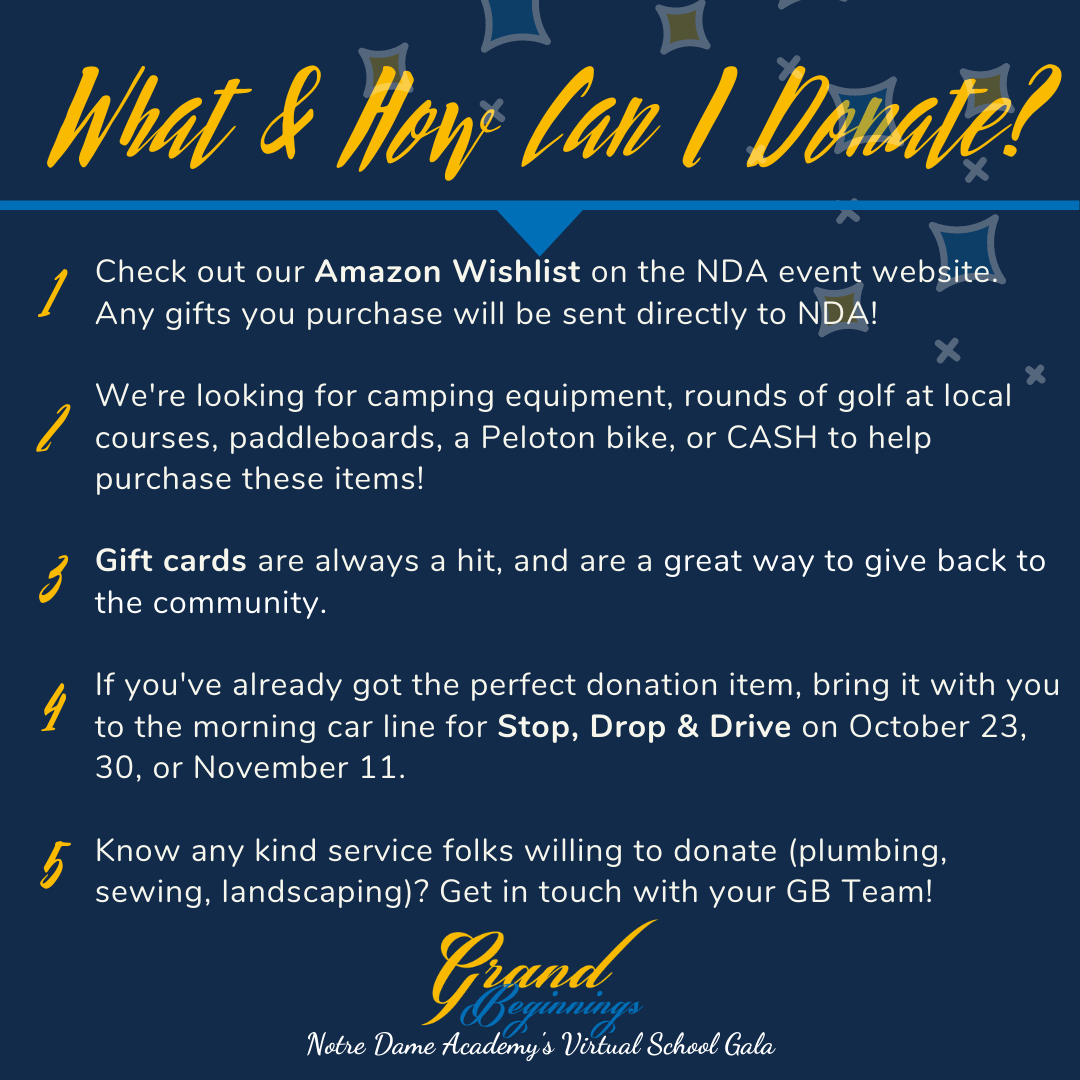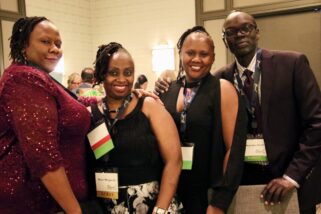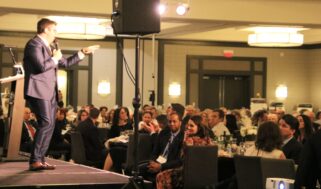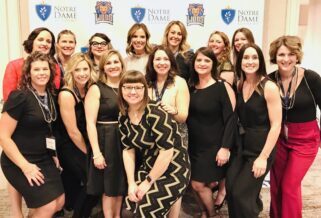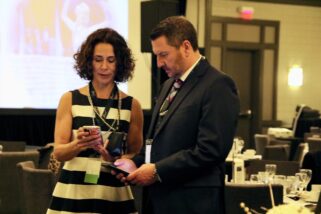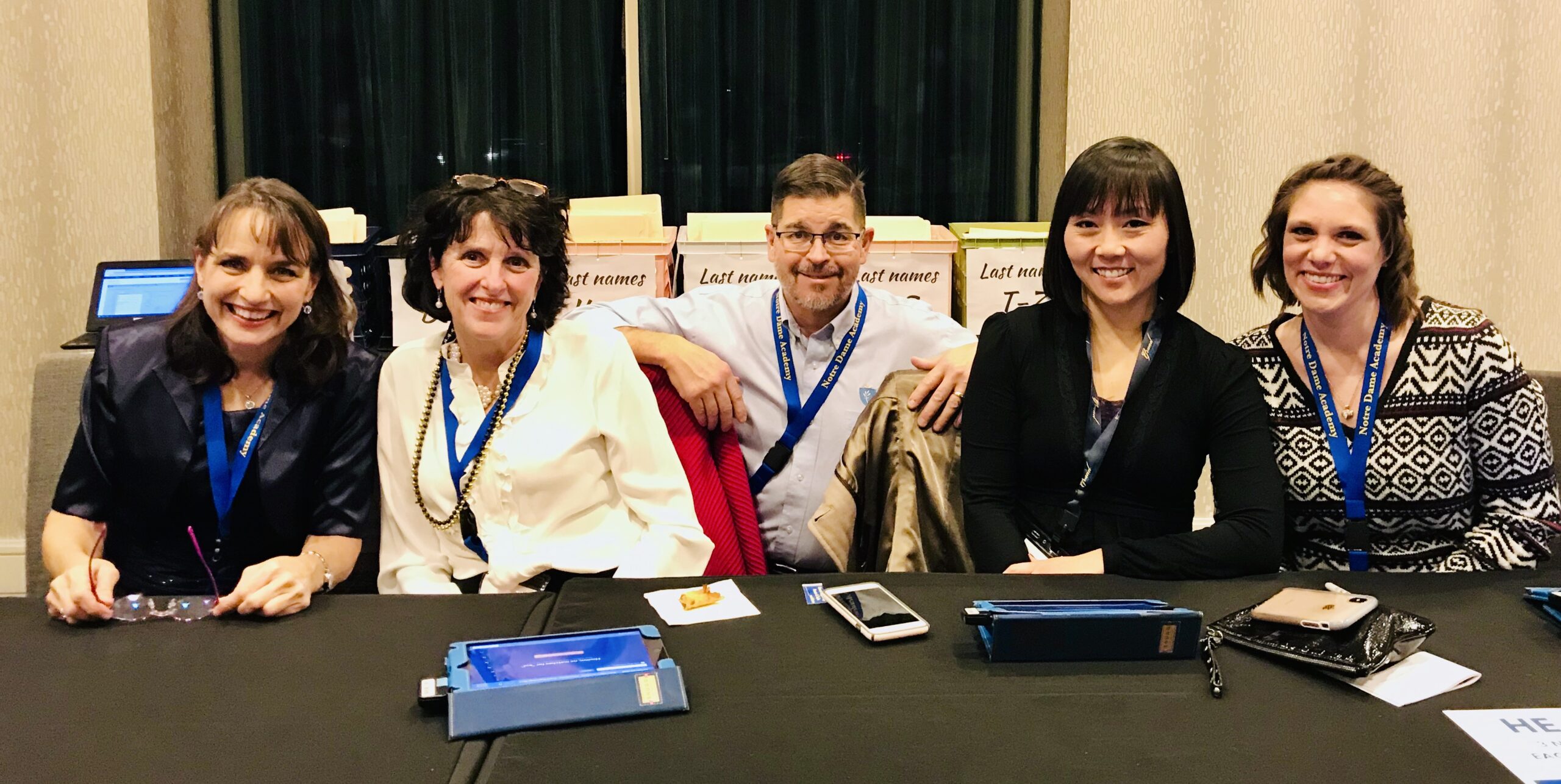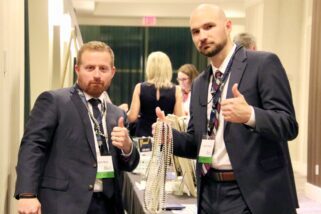 "We look forward to Grand Beginnings every year! Not only is it a chance to help our school, it's a fun night to catch up with friends and meet new parents. And our kids love to see what cool items we come home with!"
– Current Parent
Contact Information
Notre Dame Academy
13505 Excelsior Blvd.
Minnetonka, MN 55345
Phone: 952-358-3500
Fax: 952-935-2031
Doors open at 8:45 a.m.
School Hours:
9:00 a.m.-3:55 p.m.
Preschool Hours:
9:00 a.m.-3:45 p.m.
School Mass:
Students only until further notice on Wednesdays and Holy Days at 2:40 p.m.
Copyright © 2021 Notre Dame Academy, Minnetonka, MN. All Rights Reserved.