Notre Dame Academy Traditions
Notre Dame Academy Traditions
Marathon – October 2021
We are excited for our Marathon October 2021! This event has been a Catholic school tradition for 40 years and a Notre Dame Academy tradition since spring of 2014. The Minnesota Marathon for Nonpublic Education, Inc., is an association of parents, educators, and friends of nonpublic education who promote this yearly event. Participants will raise money for NDA. All proceeds collected by the participants and sponsors are given directly to the school. Student participants obtain donations from sponsors, and then walk or run the Marathon route at NDA.
The Event
Notre Dame Academy will hold our Marathon on October 29, 2021. Our goal is $35,000. We ask you to discuss with your children your rules for safety in regards to asking sponsors for donations. Encourage them to ask family, friends, neighbors or other people the students already know. They can bring a donation into school or ask sponsors to donate online. We thank you in advance for your support of our school and this event!
We understand that meeting with the neighbors, relatives or grandparents may still not be happening in our usual way, so perhaps your child could make a phone call, send an email or text message, or write a letter to ask for a donation in support of NDA.
Students with cash or check donations may turn in their Marathon envelope each Wednesday in the weeks leading up to Marathon. Please make checks out to Notre Dame Academy. Online pledges do not need to be recorded on the manilla envelope weekly, please be sure to turn in your envelope the final week. The donation deadline is October 29. Students will be walking with their class for the actual event. We are excited for them to participate regardless of their ability to collect donations.
This year we have added a new element to our marathon. As we are celebrating gratitude this year (particularly for God's promise to be with us always) we want to offer to pray for the intentions of our friends and family. We can do so while asking people for marathon donations. Students can, in fact, open their conversation with people by offering to pray for intentions. There will be cards in their marathon envelopes for people to write their intentions. Students should collect those cards in their envelope with the donations. It does not matter if someone donates or not, we welcome all prayer intentions. We will have adoration time during the week of Marathon for each class to visit Jesus and pray for the intentions given to us by others. Please encourage your children to let people know that as an NDA community we want to pray for our family, friends and greater community.
This year we will celebrate with families after school during our Marathon Fall Family Festival. The family event will take place on Friday, October 29, from 4:00-6:00pm.
Prizes for this year's marathon are listed below. As we work towards our final goal, we will have incentives attached to all school prizes. The prizes for Fall 2021 are:
$10,000 – Chocolate Milk Option at Lunch EVERYDAY
$20,000 – Friday Spirit Wear Days (for the upcoming year)
$30,000 – Ice Cream Truck Visit
$35,000 – A Surprise from Father John and Father Paul
We'll have three class prizes this year for the grade that brings in the most donations (based on an average donation per student). We will award one class winner in grades K-2, 3-5 and 6-8.
The winning class will have the choice of the following prizes:
Pizza party for the class

Doughnuts and juice for the class

Popcorn and movie afternoon

Out of uniform
Each student who brings in at least $5 will be entered into the participation drawing (one ticket per student). These winners will receive Target gift cards, and we hope to have as many students participate as possible!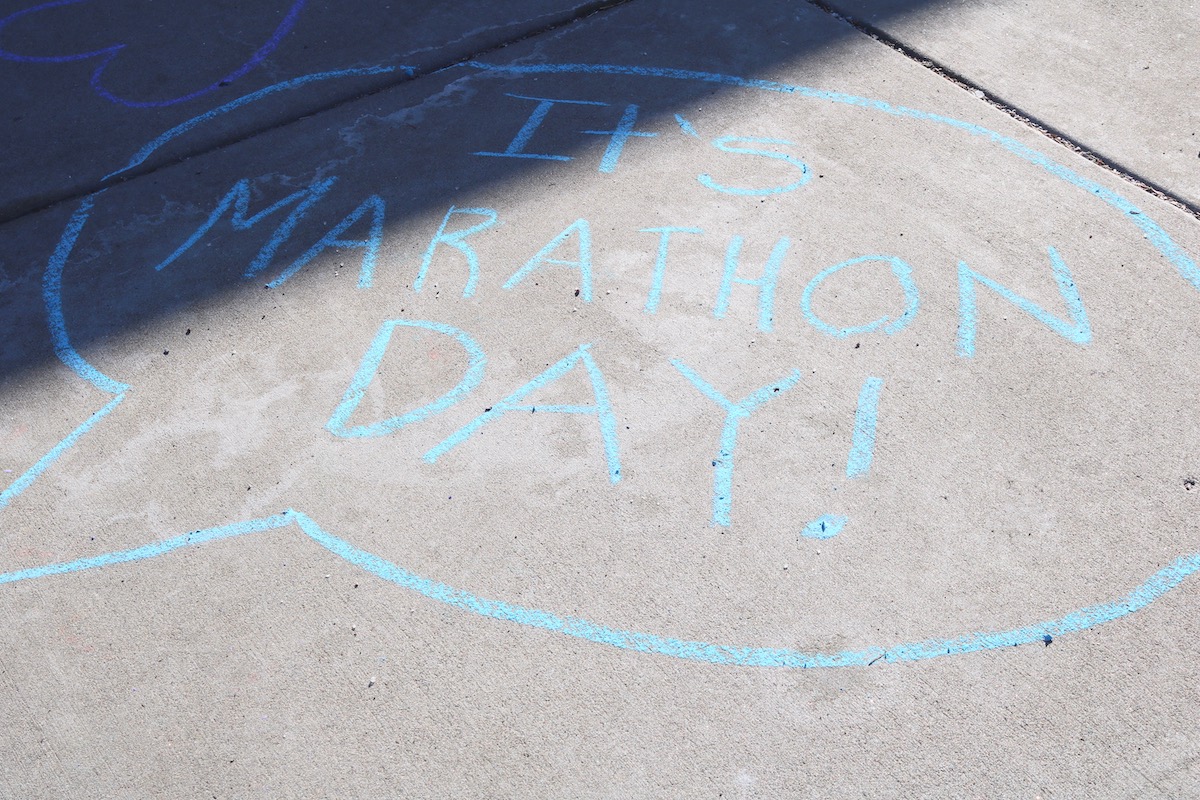 Marathon tips:
Ask family, friends, and neighbors to sponsor you by making a donation for Marathon to support your school. Consider contacting coaches, parishioners and alumni of NDA.
It may be helpful to write out a personal message about your school to share with your family, friends, and neighbors.
Donations can be made online!
Donations by check can be made out to Notre Dame Academy. Please mail the checks to: Notre Dame Academy, 13505 Excelsior Blvd. Minnetonka, MN 55345 and note Marathon on the memo line.
Ask sponsors if their employer will match the donation. This is an easy way to increase your donation and every gift matters! Please send Liz Flom an email at lflom@nda-mn.org with the information to expect the match.
Be sure to tell your sponsors their donations are tax deductible. NDA will mail tax receipts for donations over $100.
Please help us to meet our $35,000 goal!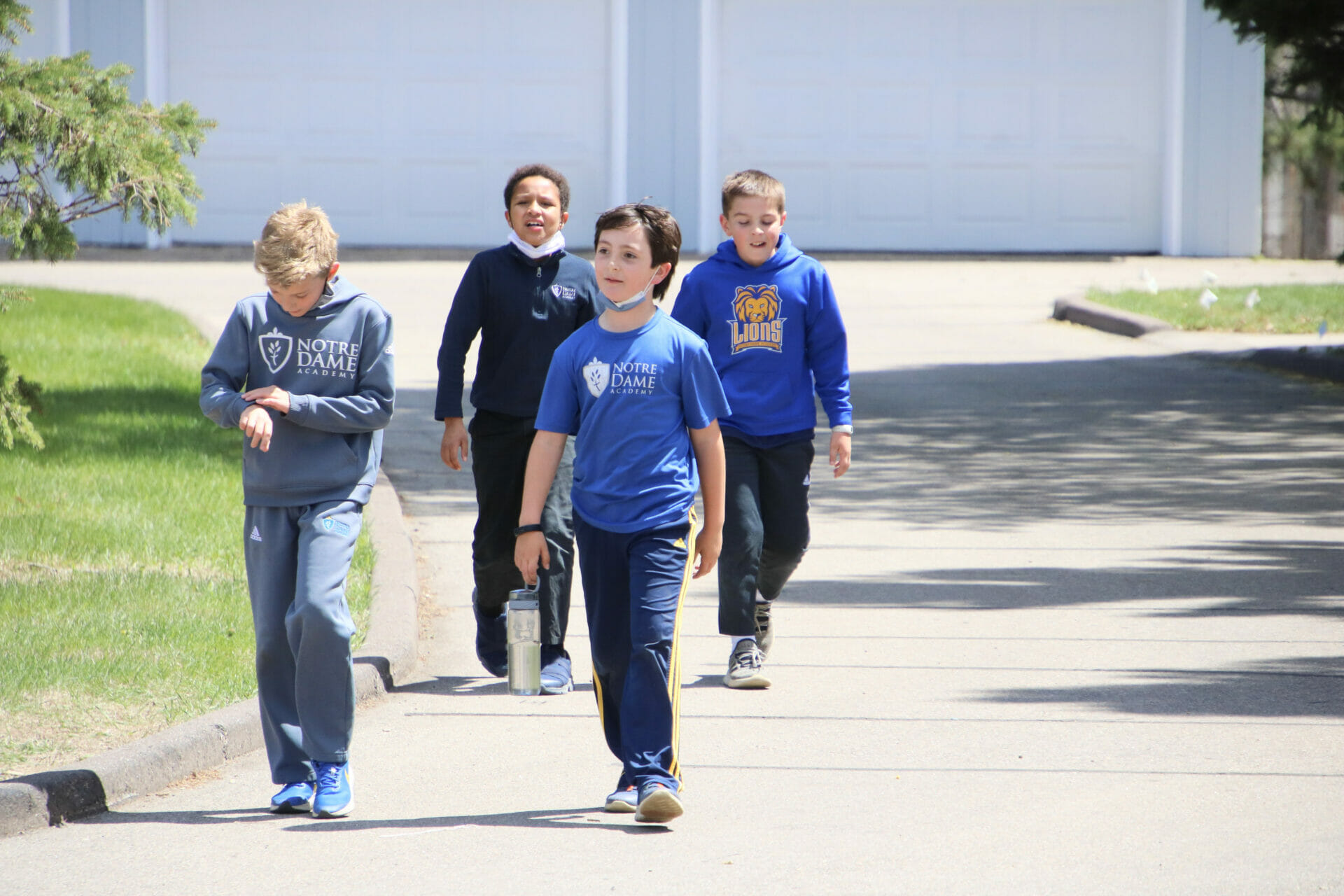 Copyright © 2022 Notre Dame Academy, Minnetonka, MN. All Rights Reserved.