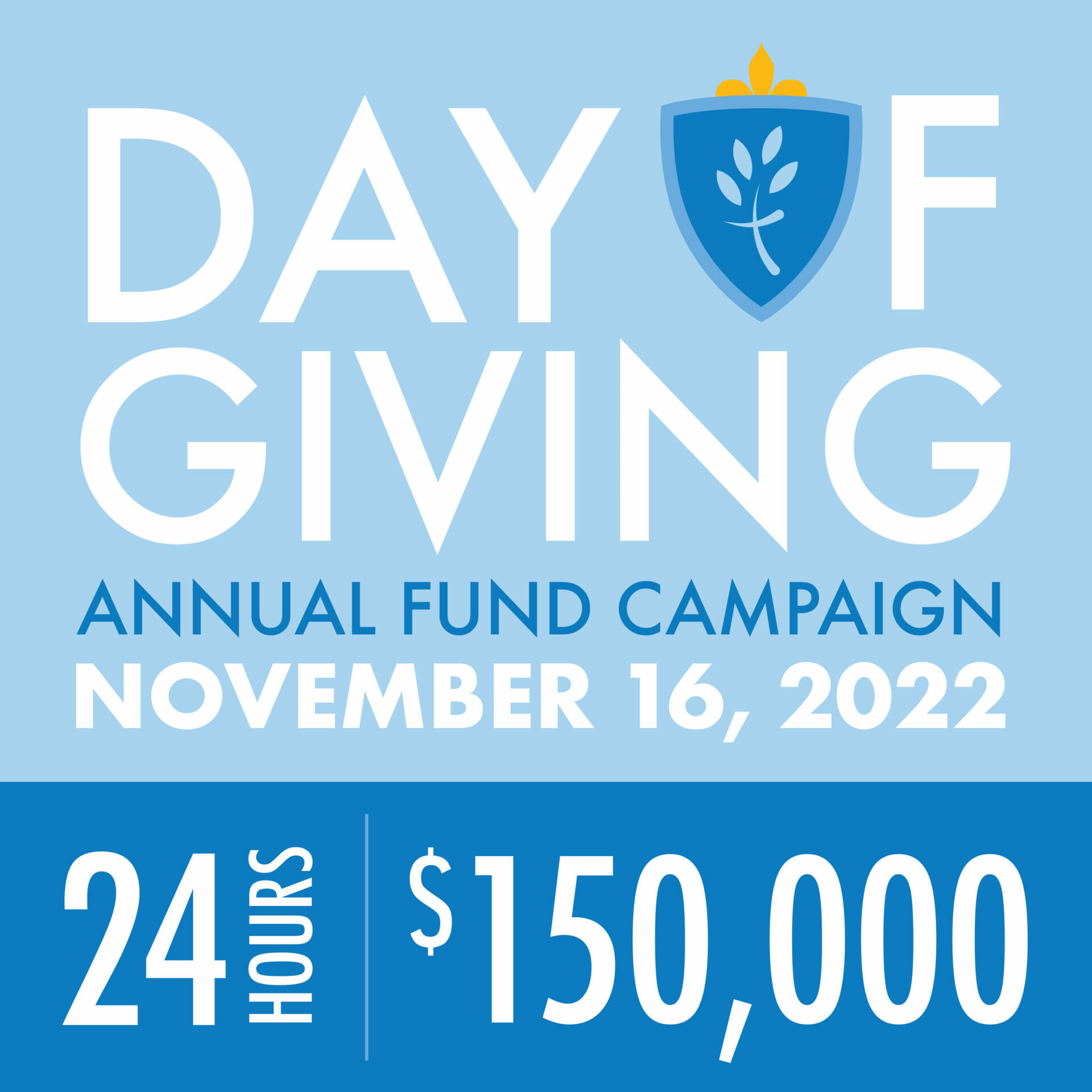 Contact Vivian Pritchard, NDA Development Director, with questions about giving at vpritchard@nda-mn.org or call 952-935-3500.
Are you interested in receiving our annual newsletter? Please update your contact information on our alumni page.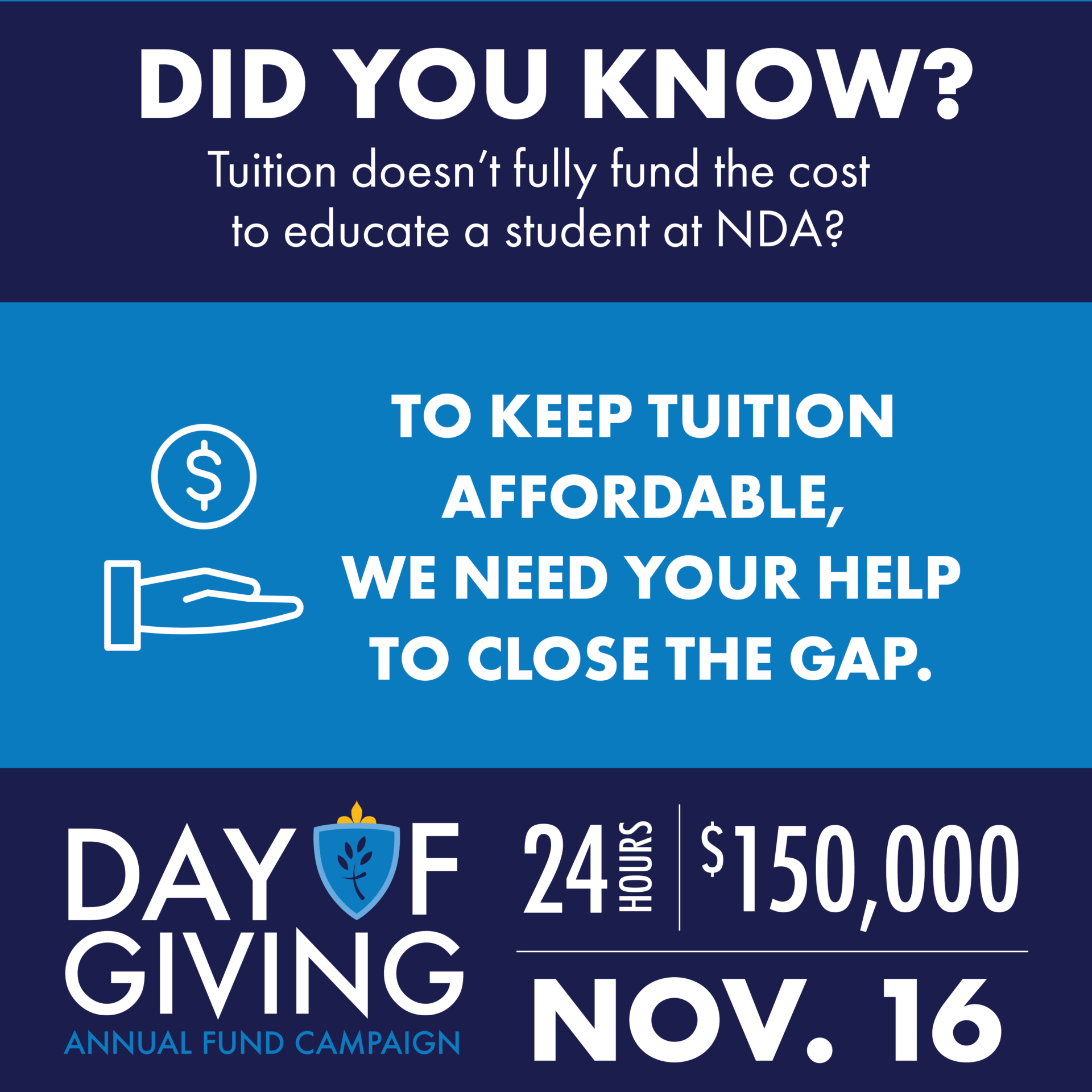 Make a Donation
The gift of prayer is highly valued by our school community. We are so blessed to have two neighboring parishes who are supporting us daily. Additionally, financial gifts make a significant difference in the education we are able to provide. Every dollar we receive in donations goes directly to benefit students and teachers as we improve our curricular programs, create a warm and caring environment, and provide financial assistance. We believe every family that wants a Catholic education for their child deserves to receive it.
Throughout the school year, we gratefully receive your gifts of items such as office supplies, computers and equipment, plumbing services, electrical work and carpentry.
Please consider a gift to our Annual Fund and make a difference in the education we provide. Stretch your donation further by considering a recurring gift or an employee match. Learn if your company offers matching funds. Other ways to donate include sending a check to the school, utilizing Employee Payroll Giving Programs and the donation of stock. You can also include Notre Dame Academy in your estate planning.
The U.S. Internal Revenue Service recognizes Notre Dame Academy as a 501(c) (3) organization, and therefore your donations may be tax deductible. Contact your tax advisor for further information.
Library Celebration Donation
The Notre Dame Academy Library is pleased to offer your family a fun way to celebrate the important people and events in your life. You can show your children the value you place on reading, all while enriching our school library now and for years to come! Purchase a book from the NDA Library Wish Lists and let us know what you would like to commemorate. We'll create a special bookplate and add your book to our library's permanent collection.
Middle School Library Wish List
See the Celebration Donation form for more information.
"It was a blessing for me to be able to attend school Mass this morning and then join your class on the wonderful experience of the prayer walk.  It is unique experiences like this, and all the other meaningful less noticeable things, that make me so grateful that our children have the opportunity to attend NDA and that people like you make it such a loving community."
-Third Grade Parent
Copyright © 2023 Notre Dame Academy, Minnetonka, MN. All Rights Reserved.